Brazil Electronics is Trezor's official representative in the country
The world's leading brand of crypto wallets stands out for its security safety.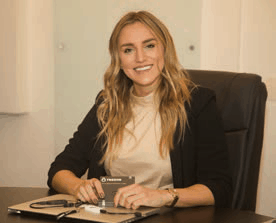 The rise of cryptocurrencies in recent years has attracted the attention not only of those linked to the financial sector. There is a growing interest around them and it is no wonder. Last May, the total cryptocurrency market reached US$ 2.5 trillion, a respectable number in two years, when the figure was US$ 215 billion.
With more people investing in cryptocurrencies, the security issue has gained importance. Who invests, wants to store their assets easily and securely. And it is for security that Trezor has been gaining market share. Private keys are kept on a physical device, unlike traditional wallets.
Official Trezor representative in the country, Brazil Electronics is present in all digital resellers and also attracts retailers to resell their products. The company's marketing manager, Paola Fernandez, discusses here the characteristics that make the brand the most important to protect digital assets.
Trezor is ahead of the competition for its functionality and security.
Why did the company choose to be Trezor's official representative in the country?
Paola Fernandez – Brazil has 210,147,000 inhabitants and ranks fifth among the countries with the highest number of users with crypto actives in the world. It's a big market.
What is Trezor's differential?
PF – Security, for sure. It is an offline hardware, which allows you to sign transactions when it is connected to an online device and was developed in the Czech Republic by the SatoshiLabs team. It is not an online exchange.
What are the advantages of having a Trezor?
PF – First, offline. Unlike an online wallet, where the user's keys are held by a third party, or a software wallet, which can be installed on the desktop or mobile phone, the physical wallet (hardware wallet) stores the user's keys in a completely private way. Offline storage means that a hardware wallet cannot be infected with a virus or hacked through an internet connection. Trezor's, for example, is 100% immune to remote attacks, offering maximum security for guarding bitcoins and cryptocurrencies. If the user has a strong password, their device is also immune to all physical attacks. The brand is ahead of the competition for its functionality and security.
In which versions is it presented?
PF – There are two, Trezor T and Trezor One, both able to receive more than 1400 types of cryptocurrencies. They differ in design and number of coins they hold. Designed as a simple bitcoin wallet, the Trezor One is still popular today. It resembles a keyring, and is easy to hide and carry. It is 60x30x6mm in size and weighs 2 grams.
Trezor Model T is the next generation hardware portfolio. Launched in 2018, based on the experience of its predecessor, it presents a perfect combination, that is, a modern and intuitive interface combined with powerful hardware. It has a large 240×240 pixels RGB LCD display with touchscreen.
What happens When the user loses their hardware wallet?
PF – Private keys are stored inside the device, so to retrieve the funds, just use their 24 words (seeds), which must be noted in a safe place. It retrieves your funds on another wallet hardware.
Commercialization
Brazil Electronics, which offers the Trezor T and Trezor One version; is attracting retailers to resell its products. Present in all digital resellers in the country, the company offers special conditions to all retailers that want to increase their profitability with differentiated products
Source: Eletrolar News Magazine #143
www.eletrolar.com