Grills – Good products for selling
For their cost-benefit, portable, electric, and gas grills earn dividends in the final months of the year.
Due to their convenience and performance, many small appliances, including grills, have been gaining ground in the gourmet universe. Electric or gas, they are sophisticated and serve two audiences: those who like to barbecue meats and burgers at home, and those who choose to eat a diet based on grilled vegetables and fruits. They can be used in apartments because they do not take up space, they just need a countertop and are easy to transport.
"The Southern Region, by tradition, is still the one that consumes these products the most, but we see growth in the Southeast, with gourmet balconies, and in the Northeast Region of Brazil, with fish and vegetables," says Mariana Stangherlin Rigo, marketing and managing director at AND. "Barbecue products have always had higher sales in the summer. São Paulo, Rio Grande do Sul, Santa Catarina, and Paraná are the states that consume it the most," says Natália Rosales, commercial director at Metávila.
Sales of portable barbecues are booming, testifies The Britânia's general-director Cristiane Clause. "They are one of our big bets. From August to October, they sell twice as much as in other months." Cadence also rates the market as positive. "The trend of smaller houses and apartments makes these portables more attractive because they optimize space," says Flávia Bertocco di Celio, marketing manager at Newell Brands, brand owner.
Preference for grilled food
One of the advantages of these products is the absence of smoke. "The portable grill, with the use of water at its internal base, prevents grease particles from producing smoke when they come into contact with the hot plate, which is ideal for indoor environments, such as apartments or kitchens," says Giovanni Marins Cardoso, founder and co-chair at Mondial Eletrodomésticos.
The compact size and ease of transport contribute to product acceptance. "The grills provide much more convenience when preparing grilled foods and can even be put on a table, keeping the barbecue warm during the meal," says Karin Pruner Fischer, commercial and marketing director at Fischer.
"Versatility is the great differential of these products, which can be used in any environment, with no need to reform the house for their installation, as they do not require niches or ducts," says Viviane Brambatti, marketing coordinator at Arke. The coming of warmer days, which invite meetings between friends, attracts barbecue grills sales. Check out the variety of models below.
AND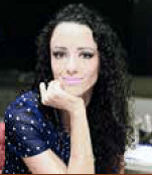 Stang, its benchtop, premium electric grill, with five or three skewers and an upper réchaud for heating food, was a finalist in the design award of Museu da Casa Brasileira. The product is also featured in gas versions with five and three skewers.
For electric grids, the brand has developed a vertical all-stainless-steel entrance barbecue with three skewers. It also offers Nino, the only one-skewer barbecue on the market, for wall-mounted or countertop use.
Arke
It has a complete line of portable, electric, and gas rotary roasters of different sizes that produce no smoke and can be used in any environment. The products are practical and browns vegetables.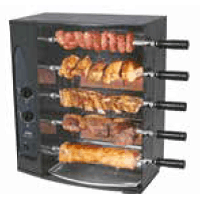 AGR 03 and Vitta Premium 05 are among the brand's roasters. The first has a skewer rotation system, infrared burner, glass door, collecting tray, and epoxy paint. It comes with three skewers, two single and one triple. The second has four single skewers and one double.
Britânia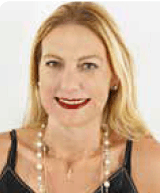 It has four models of electric grills of varying sizes, all with 1,800 W power. One of them has mounting feet. It is the Gourmet CGB4 barbecue, with removable grill and 1.2-liter water tray. The other models are benchtop.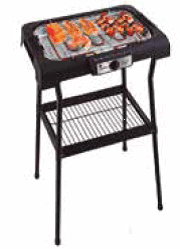 To accompany the barbecue, it has the Philco beer storage, with capacity for 66 longnecks or 95 cans, compressor-based refrigeration system, electronic display, and adjustable temperature control. Its shelves are adjustable and removable.
Cadence
Its Automatic Grill GRL700 electric grill has a high-power, double-sided cast aluminum plate (one flat and one grill), high power, temperature control that reaches 240 °C at low, medium and high levels, grill for up to six burgers and six skewers, nonstick coating, and grease trap.
Another grill, Grill Menu GRL810, is suitable for small spaces. Its grill can prepare up to eight burgers at one time. It has carrying handles, and its continuous thermostat allows temperature control between 50 °C to 250 °C.
Fischer
It features two portable electric grills that are easy to use, handle, and transport: the 1,900 W Fischer Grill and the 1,300 W Swift Grill. Both have the same attributes, except for size. They roast chicken pieces, sliced meat, and grill fruits.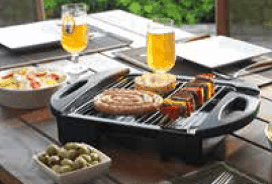 The products, which can be put on a table, are made of high temperature resistant engineering polymers and have easy clean enamel coated vats. The resistance is shielded, and the grid is chrome plated. Both are removable.
Metávila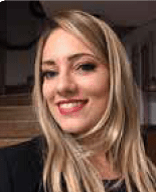 It has three portable grills models, two gas models and one charcoal model. In the charcoal model, its base becomes the lid, turning the barbecue into a bag, hence its name Bag Grill (BG200EV). It has reversible grille, one side for grilling and one side for skewers, and three-color variations.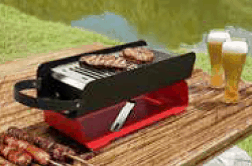 The brand also has gas grills, such as the medium-sized GS300EV, with internal space in stainless steel or enamel. It has an Argentinean style grille, with two waste collectors, retractable feet for easy transport, two levels of gas intensity, and lid exhaust system.
Mondial Eletrodomésticos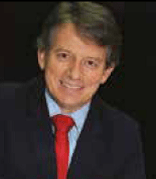 In the line of electric grills, the Grand Steak & Grill (CH-05) with bigger size is for tabletop or countertop use. It has 2,000 W power, a height adjustable chrome steel grill, and a temperature control thermostat. The grill and resistance are removable for easy cleaning.
Grand Steak & Grill II (CH-06) has the same attributes as the previous one and a pedestal for outdoor use. The brand also offers the smaller Grand Steak & Grill (CH-07) for use tabletop or countertop use. It has 1,500 W power.