Inverter Air conditioning technology wins market
With the approach of spring and the consequent rise in thermometers, retailers begin to plan for the months of December, January and February, the best for the commercialization of air conditioning units. After all, there is no consumer that can stand days in a row of high temperatures. Experts say, that the trend is in Inverter technology.
Thermal comfort is good, and everyone wants, especially in the summer, so much so that the air-conditioning category is increasingly adding products with technology that enables lower energy consumption, bringing good profitability to retailers. "The devices are increasingly accessible to all social classes, they are no longer luxury items to become a necessity, without weighing the pocket and the energy bill", says Marcel Souza, sales executive of white goods and air conditioning from LG Electronics do Brasil.
The trend is clear. "Among the decision factors at the time of purchase are the features that optimize energy consumption, maintain the ideal temperature and the coziness of the environment. The most sought after are the split, the on/off and the Inverter", says Cristiane Clausen, general director of Britânia and Philco. "Inverter technology grows in the market, the devices are highly efficient, generating great energy savings, greater comfort and robustness in refrigeration", attests Alex Chen, commercial director at Gree Brazil.
Getting to the best cost-benefit is the consumer's goal. "It wants, more and more, products with multiple functionalities, technological and efficient, at a fair price. The number of those who are attentive to the environmental context is also growing, seeking differentials that enable consumption with reduced energy. Inverter technology is a driving force behind the purchase decision, as it fulfills all these requirements", says Gustavo Martins de Melo, product marketing manager at Midea Carrier.
The Inverter model presents a variation of the compressor speed. Consequently, it adjusts the temperature according to variations in thermal load, explains Carlos Eduardo de Souza Júnior, marketing manager at Elgin. "When the environment has an increased thermal load, the device adjusts for a higher rotation, which gives users greater comfort. It avoids the on/off of conventional equipment, with the advantage of preventing power surges every time it starts up again. It also cools or heats up faster and is very quiet."
Adapting to the new moment
People are looking for solutions for their own comfort and are also linked to health care, even more now, when they stay at home for a longer time, says Daniel Fraianeli, manager of products and air conditioning systems at Samsung Brazil "In the offices, this search for comfortable sensations has also intensified, as well as the concern with more sustainable resources. The market is adapting to this new moment, but it already outlines positive perspectives for this semester, especially due to the arrival of summer."
The Brazilian market has been undergoing changes, adds Fernanda Cândido, commercial manager of the Agratto brand. "It is undergoing a transition to the Inverter line, but it will still take some years to materialize. Now, mainly, there is a very high price sensitivity. For this reason, the on/offline offers an excellent benefit for consumers."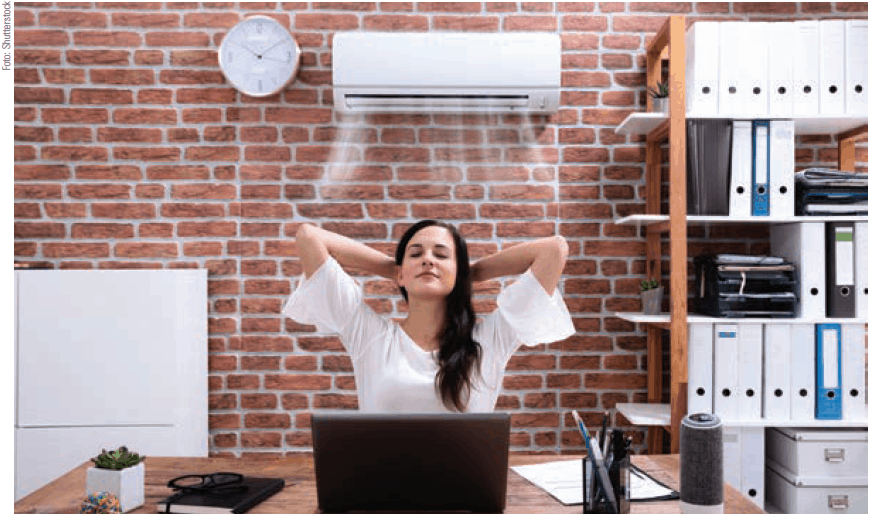 In parallel with the demand for greater energy efficiency, consumers want equipment that makes use of the Internet of Things (IoT), says Nikolas Corbacho, product manager in the air conditioning category at SEMP TCL. "They allow connectivity not only through the smartphone, but also with other equipment in the house. The growing and increasingly constant and accessible search, makes the devices connected to a home network and that allow automation become a reality in our market."
Window air conditioner models are no longer in demand, says Ricardo Gadioli, category manager at Electrolux. "This was due to the high energy consumption and the uncomfortable noise of operation. Split window and industrial appliances are the most coveted options on the market. The savings in the energy bill compensates for the slightly higher price of the device. Another factor considered by the consumer when purchasing is the harmony of the product with the environment."
Compared to mature economies, the Brazilian market is still very incipient, says Cesar Trote, founder of Fontaine Brazil. "Production is small, only 15% of homes have an air conditioning unit, while in Argentina 68% of them have the product. In 2020, Inverter has been growing compared to 2019, the demand is similar to the on/off, however, in five years, this is the technology that will prevail. The cost of energy is very high in Brazil."
Dispute in sales channels
The specialized trade still dominates sales in physical stores when compared to retailers, says Daniel, from Samsung. "On the other hand, retail is more solid in e-commerce. However, there is a transformation process in progress. With the creation of marketplaces, retailers opened space for specialized stores to also migrate to online sales. It is a new moment for the sector."
In the pandemic, e-commerce has grown a lot, says Carlos Eduardo, from Elgin. "Many retailers have had to reinvent themselves, and people are adapting their homes, which justifies the increase in sales of units with low capacities (9,000 BTU/h and 12,000 BTU/h), also ideal for home offices, environments with greater use in this time." Gustavo, from Midea Carrier, shares the same opinion. "The e-commerce growth process was accentuated in most of the Brazilian retail, which is the main market for the company in HVAC."
The biggest sales record is in specialized retail channels, says Cristiane, from Britânia and Philco. "Regarding the e-commerce of customers and marketplace partners, we have seen a significant increase in sales in the last few months." The category is widely marketed by e-commerce. "With the recent pandemic scenario, there has been great growth in this segment," says Marcel, from LG. Gree also saw higher e-commerce sales during the pandemic. "We believe it is an irreversible trend", comments Alex.
Distributors, in turn, have been losing market share by going online through the marketplace, which should be in the hands of manufacturers, says Cesar, of Fontaine Brazil. "When they go to the price war, everyone loses." Sales occur both in physical retail and online, says Ricardo, from Electrolux. "In recent months, demand for many online categories has grown, including air conditioning." For Fernanda, from Agratto, the biggest sellers are "specialized, retail, home centers and e-commerce".
Both traditional and specialized retail play an important role in the market, and e-commerce sales have become a reality for virtually all categories, says Nikolas, from SEMP TCL. "For the 2020/2021 season, the market will be heated, as consumers have started to create environments to work in the home office and want to feel good. Air conditioning provides that comfort experience, regardless of the outside climate."
Devices available in the market
AGRATTO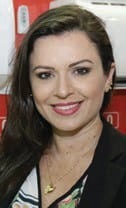 It produces a wide range of Hi-Wall split air conditioners. Among the brand's devices, there are conventional on/off, inverter and floor/ceiling models, with capacities ranging from 9,000 BTU/h to 56,000 BTU/h. All the brand's products work with ecological gas, have a Multifilter filter system and Procel Seal.
With an innovative design, the Agratto Eco 4390 ECS 18Q (18,000 BTU/h hot and cold) and Eco 8809 ECS9 (9,000 BTU/h) devices are sustainable, economical and durable. The Eco function is more cost-effective and allows precise temperature adjustments. They have all copper tubes, display, control, soft lighting and LED panel.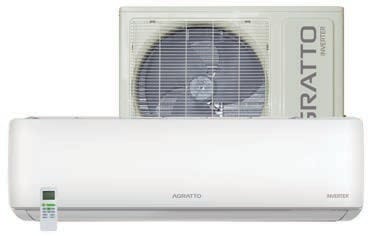 BRITÂNIA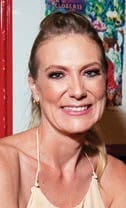 Currently, it has several models, including portable, split and inverter, which are suitable for different environments, such as homes and offices. Considering the variations of the models there are approximately 12 branded devices available on the market.
The products have a cooling capacity of 9,000 BTU/h to 18,000 BTU/h and different operating modes: automatic, cool, heat, ventilate, dehumidify, timer, sleep and oscillate function. They have an A energy rating and an Inverter control system, which keeps the ideal temperature constant. The next releases will have the Protect function, which protects against viruses and bacteria, and Wi-Fi to control the device through the smartphone.


ELECTROLUX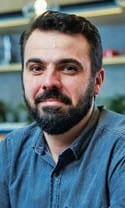 It has more than 20 air conditioning models, including products with the company's exclusive technology, Geofence, which allows you to control the device through the Home + app, using your smartphone. It also has models with Inverter technology, which guarantees savings of up to 60% in energy compared to traditional devices. The products are quiet and offer triple air filtration with activated carbon, eliminating bacteria and purifying the air.
Capacities range from 9,000 BTU/h to 22,000 BTU/h. The XI12R air conditioner has a compact unit, with stainless chassis, connection via Electrolux Home + app and Inverter technology. The outdoor unit has a vertical air outlet for greater protection against rain and strong wind and will not rust. Another product, the QI12F, has the Ultra Filter function, which helps retain up to 99% of bacteria, nylon and activated carbon filters and the Eco function, which also reduces noise.
ELGIN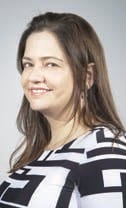 It offers residential and commercial split air conditioning units, with capacities from 9,000 BTU/h to 80,000 BTU/h, and models in fixed and variable rotation, in addition to air conditioners, humidifiers, portable air conditioning and air curtains. This semester, it launches the Inverter Eco Life split, in cold and hot/cold versions, with a thermal load capacity of 9,000 BTU/h to 24,000 BTU/h, classification A in Inmetro, Procel Seal, activated carbon filters, vitamin C, anti-dust mite and cold catalyst filter. Eco Life units have the function of self-cleaning, auto restart, gas leak detection and a three-year warranty.
Another novelty is the Inverter floor/ceiling split, in capacities from 36,000 BTU/h to 60,000 BTU/h, cold version and 220 V power supply, for commercial environments. It has variable rotation, saves up to 40% of energy, coil with copper tubes, automatic movement of the evaporator fins (double swing), classification A in Inmetro and three years of warranty. It also launches two Big Air air conditioners, with 45- and 65-liter tanks for large environments. Portable and with casters to facilitate movement, will be available in 127 V and 220 V, with a one-year warranty.
FONTAINE BRASIL
Works with Inverter technology in the residential area and with on/off in the commercial area. Created in 2012, in Rio de Janeiro, the company changes its business model with the inauguration, next November, of the factory in the Manaus Free Trade Zone (AM), where it will assemble the products, making the operation more profitable. The brand's devices have a modern design, low noise and a Blue-Fin system, created to make the environment more pleasant.
Its Hi-Wall split with Inverter technology is compact, has Procel Seal, low noise, copper tubes and coils and uses R410 gas, which does not harm the ozone layer. The Inverter line is presented in capacities of 12,000 BTU/h, 18,000 BTU/h, 24,000 BTU/h and 30,000 BTU/h. The company was a pioneer in launching the split at 110 V. voltage. It also has electronic window air conditioning, available with 10,000 BTU/h and 10,500 BTU/h, at 127 V.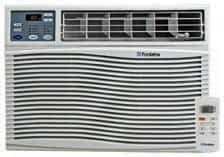 GREE BRASIL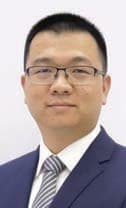 It has residential, light commercial and commercial lines, with different capacities. The first has the Hi Wall splits models: Eco Garden on/off, Eco Garden Inverter, window air conditioning and portable air conditioning. The light commercial line features multisplit models: floor/ceiling on/off, floor/ceiling Inverter and cassette Inverter. And the commercial line has the VRF and Chiller models. The company also operates in large projects.
Its Eco Garden Inverter device has as main characteristics the robustness and quality used in the manufacturing process. With high efficiency, it offers thermal comfort, saves 65% of electricity compared to a conventional appliance and has faster cooling, up to 45%. The company offers six years warranty for the compressor and one year for the product.
LG ELECTRONICS
It offers solutions for large and residential lines. In this segment, with cutting edge technology, there is the Dual Inverter Voice Line, an evolution of the Inverter compressor. It is quieter, economical and safer, in addition to having voice command. The Dual Inverter Voice Power device, with a capacity of up to 36,000 BTU/h, is intended for larger environments or small businesses. With a premium design, the Dual Inverter Voice Artcool was designed for those who want to have air conditioning as a decorative item in the environment. Its capacity is 12,000 BTU/h. The line has other Dual Inverter Voice, portable and window devices.
Among the main features of the products are connectivity and voice command. With the LG ThinQ® app, it is possible to control and monitor the air conditioner remotely, directly from a smartphone, as long as it is paired with Alexa or Google Assistant. Another attribute is the Plasmater Plus Ionizer, present only in Artcool, an exclusive technology developed by LG, which reduces bacteria in the environment by up to 99.9% in a maximum of 60 minutes. By adding more than 3 million ions to the air, the solution ensures greater protection and more hygienic surfaces. Another differential is the Dual Inverter ™ compressor, with a 10-year warranty.


MIDEA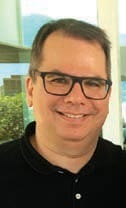 It has three lines: residential, with split air conditioners and windows for houses and apartments; light commercial, which serves larger spaces, such as gyms and stores; and commercial, for large companies and enterprises with equipment such as chillers. All are developed using the most modern technologies, such as Inverter. The hot and cold temperature keeps the room temperature constant and brings more comfort with the night function, which reduces energy consumption by up to 74%. Its system eliminates up to 99.9% of viruses and bacteria, including that of the H1N1 flu.
Another great highlight is the possibility to control the air from anywhere through the app via Wi-Fi. The models use ecological refrigerant, which does not harm the ozone layer or is toxic. The diversification of products, through the company's three lines, allows it to be present in any environment, from houses and apartments to major works, such as Maracanã.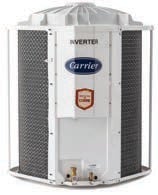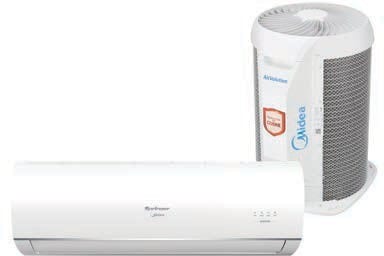 PHILCO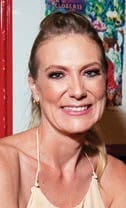 It has more than 45 models, including portable, split, inverter, floor/ceiling and cassette, for residential environments and the corporate market, with capacities ranging from 9,000 BTU/h to 60,000 BTU/h. They work automatically and have the functions of heating, ventilating, dehumidifying and timer. Its Inverter control system has an energy rating A.
The brand's next releases will feature Virus Protect technology, which increases protection against viruses and bacteria, and artificial intelligence. With Wi-Fi, your new air conditioning units can be connected remotely by smartphone.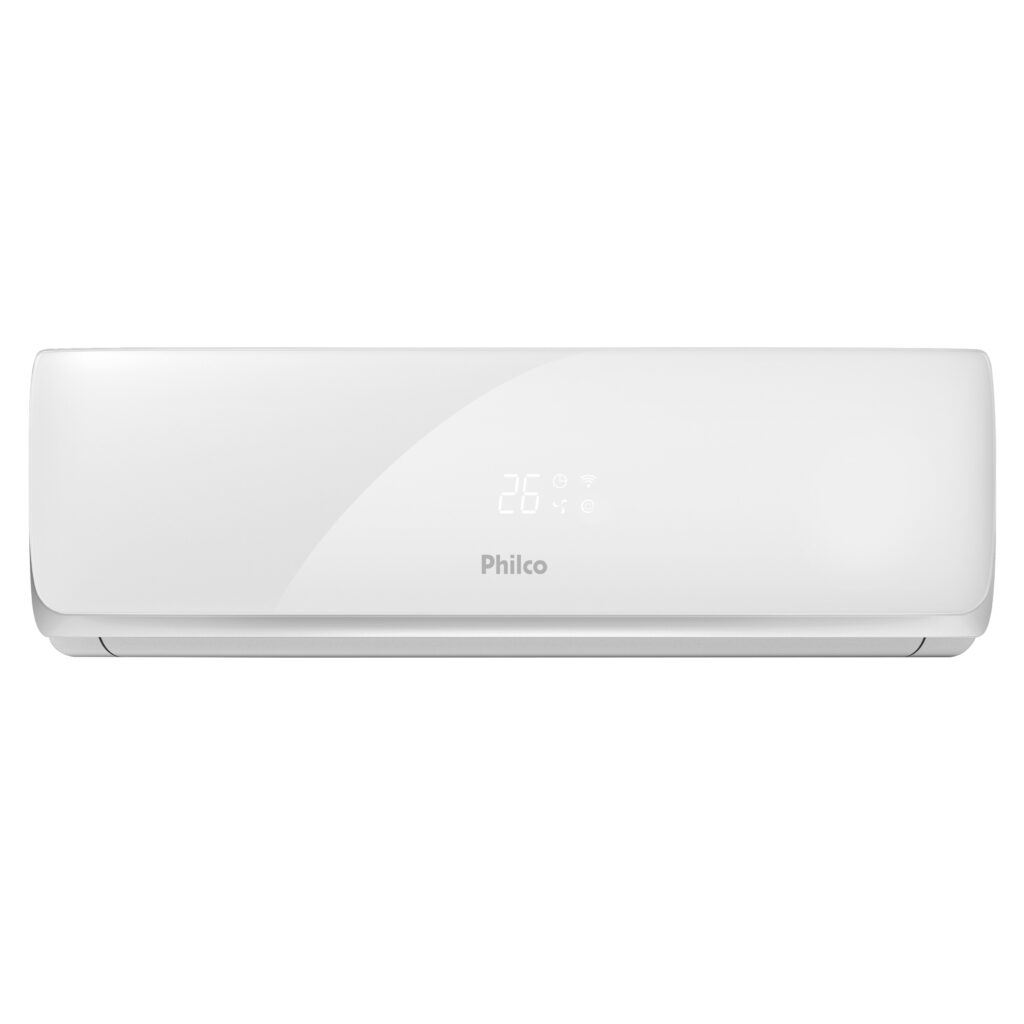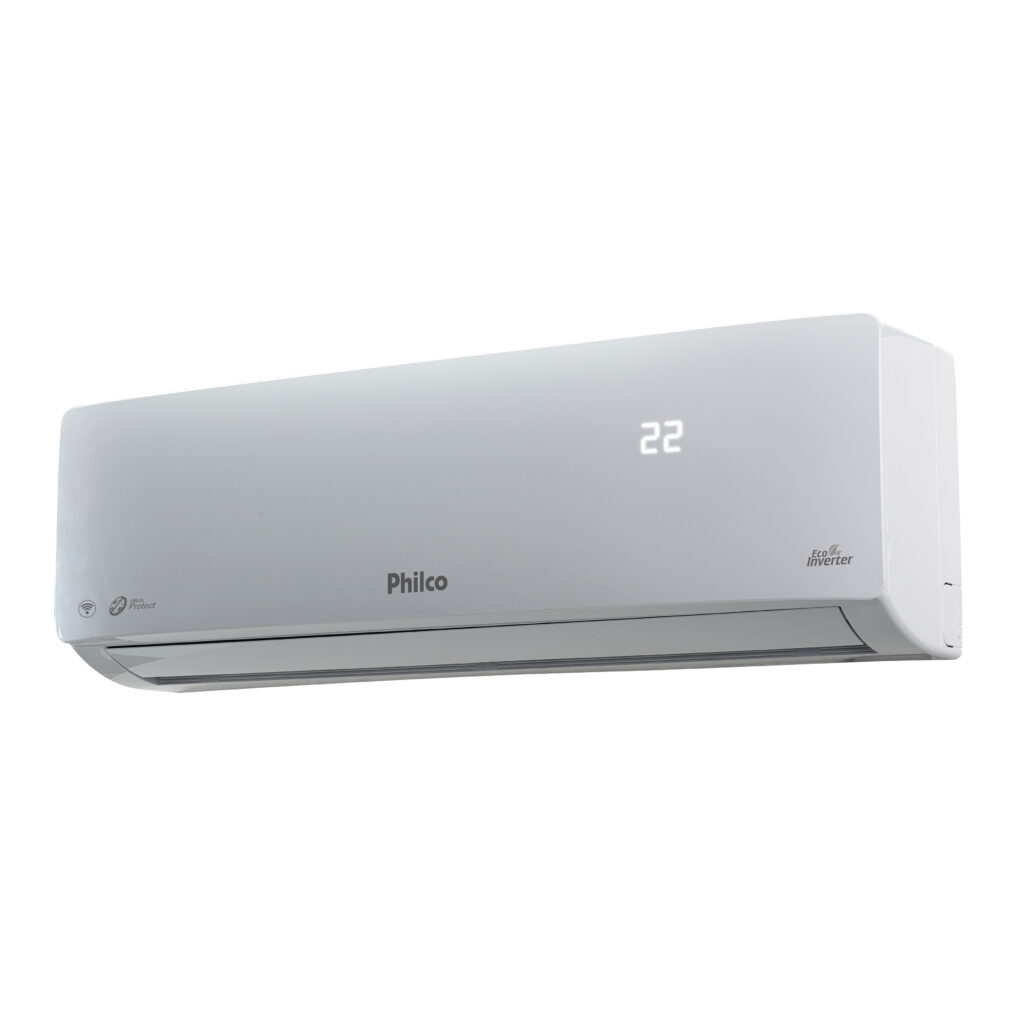 SAMSUNG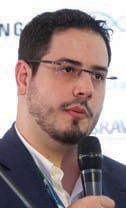 In the residential line, there are split models, with the Digital Inverter and Wind Free lines. For wider spaces, including shops, it offers the multisplit line called FJM, whose highlight is in one- or four-way cassettes, with Wind Free technology. VRF models, from the DVM line, are also indicated for larger areas. Its main line is the 360 ​​cassette, which offers greater comfort than the Wind Free technology. With a vast catalog, Samsung offers an exclusive platform, which helps to choose the best device for each environment.
The split models are indicated for a room in houses and apartments. The other lines, FJM and DVM, can be used in larger spaces, such as restaurants, stores and schools. In all lines, the company invests in technologies that deliver more comfort and energy savings. With Wind Free, for example, the user does not receive direct wind, it spreads more evenly. And the Inverter digital compressor acts intelligently to avoid large temperature variations.
SEMP TCL
The Split Inverter Elite Series line from TCL is presented in two models with many features, such as the I feel function, which uses a temperature sensor in the control. Maintains the comfort level according to the location in the environment and provides high energy savings when compared to conventional models.
The devices are available in four capacities, from 9,000 to 24,000 BTU/h, and models only cold and hot/cold. Practicality begins at the installation by a specialist, with the bilateral drain. The TCL Inverter Elite Series can be installed on any side of the room and maintenance becomes efficient with the self-diagnosis mode, in which the device's display informs any connection and operation error.
By Leda Cavalcanti
Source: Eletrolar News Maganize #137