Laptops – Dossier
Working from home, which generated the need for equipment with more resources, and the remote study were responsible for the increase in laptop sales in 2020. From January to August this year, they grew 56% compared to the same period in 2019, and everything indicates that they will continue to rise. The heated pace of demand is an incentive for companies to present to the market more powerful and high-performance innovations, as this Dossier shows.
2A.M
Suggested price on 12/8/2020: from BRL 5,393.07
It has a 15.6" full HD screen with IPS technology, 16:9 aspect ratio, and 1920×1080 resolution. Available with variations of configurations, from 5th to 7th generation Intel Core i processor, Windows 10 Home operating system, and RAM up to 8 GB DDR4. It has SSD M.2 NVM, ideal for those who seek for speed and high performance in daily work, studies and entertainment, informs the company.
ACER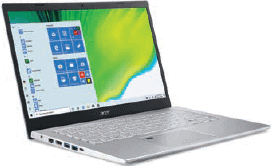 Suggested price on 12/17/2020: from BRL 4,599.00
With a 14" HD screen, the Aspire 5 has up to 10.5 hours of battery autonomy. It has the 10th generation Intel Core i5 processors, 8 GB of RAM, and 512 GB of storage with SSD, which ensures digital data readability. It features a NVIDIA GeForce MX350 GPU with 2 GB GDDR5 of dedicated VRAM.
ASUS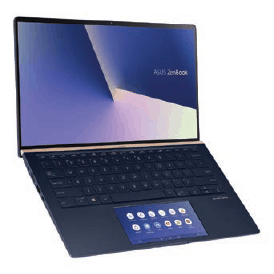 Suggested price on 12/10/2020: BRL 7,109.10
It has a 14.0" (16:9) FHD LED backlit screen, Intel Core i7 10510U processor, with 8 GB of RAM, and 256 GB / 512 GB of storage. A backlit chiclet keyboard, a multiformat card reader (SD/MMC), IR camera, Wi-Fi 6 and Bluetooth 5.0 connections. HDMI, USB 3.1, and USB 2.0 ports, microSD card. 1W built-in speakers and microphone. A 3-cell battery of 50 W lithium polymer.
DELL
Suggested price on 12/8/2020: from BRL 8,697.00
It has infinite edges, with the exclusive InfinityEdge technology, which guarantees a 16:10 screen for a 13.4" equipment, in Full HD Non-Touch and UHD 4K Touch versions. With three different configurations, the XPS 13 models come with the 10th generation Intel processors, up to 16 GB of RAM, and 1 TB SSD of storage. It has Windows Hello security features, with unlocking through the fingerprint reader or facial recognition.
HP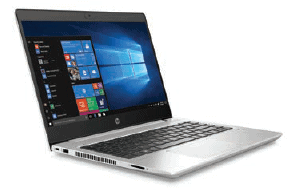 Suggested price on 12/10/2020: from BRL 4,875.08
First corporate product of the brand with the new AMD Ryzen 4000 series processors. It has a 14" screen, 8 GB SDRAM DDR4-3200 standard memory, 256 GB SSD, and a 720p HD camera. Ultra-responsive, it is available in four, six, or eight-core mobile processors and has a long battery life. It features a resistant aluminum cover and an almost edgeless screen. The keyboard is made of aluminum and in 3D. It saves port space with the HP USB-C Dock G5.
LENOVO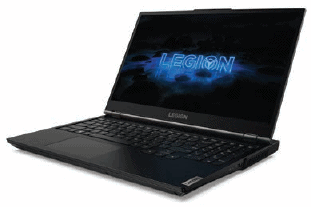 Suggested price on 12/10/2020: BRL 9,899.00
It offers a 15.6″ Full HD screen, anti-glare WVA, and Dolby Vision certification. Designed for gamers and users who need performance and graphics quality, it features a 10th generation Intel Core i7 processor, 512GB SSD of storage, 16GB of RAM, and a dedicated NVIDIA GeForce RTX 2060 6GB GDDR6 graphics card. It has a TrueStrike keyboard, 100% anti-ghosting, and a Coldfront 2.0 system, which cools and dissipates heat.
LG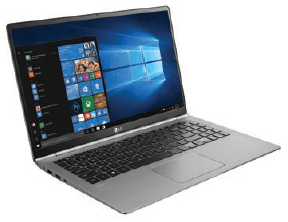 Suggested price on 12/7/2020: BRL 4,999.00 (14") and BRL 5,499.00 (15.6")
With ultra-thin edges, options with 14″ and 15.6″ screens and the 8th generation Intel Core i5 and Core i7 processors, the LG GRAM models have 8 GB of RAM and Bluetooth. It comes with a battery life of up to 19 hours (72 Wh), which lasts all day long away from the outlet. Its resistance was tested and approved by the U.S. Department of Defense, which granted the Military Standard certificate to the product. It has a fingerprint reader.
MULTILASER
Suggested price on 12/16/2020: from BRL 1,899.00
It has a 14.1" resolution 1366 x 768 HD screen, the Intel Pentium QuadCore processor, 4 GB of RAM, 64 GB of storage, and Windows 10 Home operating system for better performance in day-to-day tasks. Its differential is the touchpad with numeric keypad and shortcut key for Netflix. It has a 7,000 mAh battery, IEEE 802.11 b/g/n Wi-Fi network, and Bluetooth 4.0. Available in black color.
POSITIVO TECNOLOGIA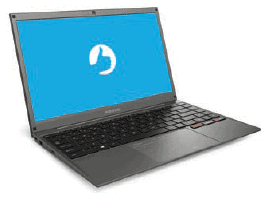 Suggested price on 12/9/2020: from BRL 2,799.00
It has a 14'' high-definition LCD widescreen, LED technology, and smaller edges than previous generations of Motion line. Available in several configurations, it has versions with 7th or 8th generation Intel Core i processor, Windows 10 Home or Linux operating system, up to 8 GB DDR4 of RAM, and 64 GB EMMC of storage, HD of up to 1 TB, or SSD. A 38 Wh battery with more than 5 hours of autonomy. Available in dark-gray color.
SAMSUNG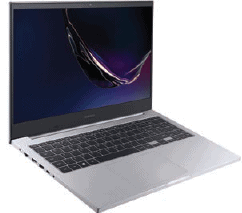 Suggested prices on 12/8/2020: between BRL 2,669.00 and BRL 6,599.00
The Book line offers eight models and highlights the laptop X40, with a 15.6'' HD LED anti-glare screen, a 2 GB graphics card, and Windows 10 Home. It has the Intel Core i5-10210U processor, 8 GB memory expandable up to 32 GB, HDD or SSD storage, or 1 TB e.MMC. Bluetooth v5.0, Ethernet RJ45 (LAN), and a 43 Wh battery. USB-C, USB 3.0, USB 2.0, and HDMI ports. NVIDIA GeForce MX110 Graphics processor.
VAIO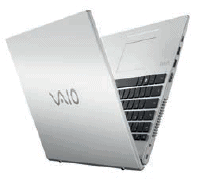 Suggested price on 12/8/2020: from BRL 3,599.00
Ultrafine, it has a 15" Full HD screen, brings the 10th generation Intel Core i5 or Intel Core i7 processors and RAM of up to 16 GB. The 41 Wh lithium polymer battery offers up to 7 hours of autonomy. It has an ergonomic keyboard with Tilt technology, numeric and backlit. It has three USB ports, HDMI output, powered USB port, wired Internet, Wi-Fi, and Bluetooth 5.0. Available in lead and silver colors.
Source: Eletrolar News Magazine 140