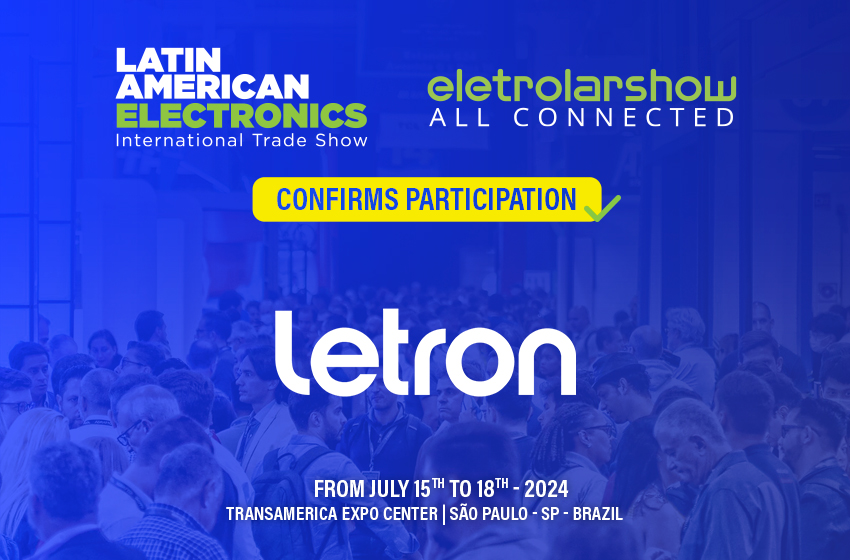 LETRON CONFIRMS PARTICIPATION IN ES 2024
Grupo Leonora's brand exhibits for the 2nd year.
After the successful debut in 2023, the Grupo Leonora electronics brand is at the fair in 2024. "The Eletrolar Show was encouraging to show who we are and our brand to the B2B market", says Bruno Astolfi, marketing manager at Letron.
In the 2023 edition, it exclusively launched Harry Potter headphones and the Hello Kitty and Looney Tunes lines, this one with Bugs Bunny and PiuPiu earbuds. It also offers speakers, from small to 2,200W, mouse pad, headphones, and a gamer line.
The 17th Eletrolar Show & Latin American Electronics, the most important trade show in Latin America in the consumer electronics, household appliances, cell phones, IT and housewares segments, will be held from July 15th to 18th , 2024, at the Transamerica Expo Center, in São Paulo (SP).
More information about the event is on the website www.latinamericanelectronics.com