PERSONAL CARE: Assumed male vanity
Men have invested in products that help them take care of their appearance, and this creates good business opportunities for retailers. The personal care category projects strong sales on Father's Day, considering male vanity.
Cultivating facials hair has always been a sign of virility, proof that man has reached maturity. Beard and mustache are back in fashion, considering the number of specialized establishments that are open in all cities and the launch of machines and products to treat the hair. In the first week of April alone, sales of the personal care category grew 40.5% in revenue compared to the same period last year, according to research Company GfK. The number already projects a great performance for Father's Day.
The market for cutting and finishing machines has a strong growth pace during this pandemic period, says Pablo Abeleira, commercial and marketing director at GA.MA Italy in Brazil. "Due to social isolation, men have purchased this type of machine to maintain the cut and aesthetics of the hair. Brazilians have gone through an intense process of change in relation to the consumption of beauty products and services, they are vain and concerned with aesthetics, health and well-being."
Sales of personal care products grew 40.5% in the first week of April 2020 compared to the same period last year, a number that projects great performance on Father's Day.
Nowadays, DIY – Do it yourself gets fans. "Whoever has a hair clipper and a beard trimmer at home can manage the look," says Fernando Zupelo, national commercial manager for electronics portables at Lenoxx. For Adrilles Carvalho, marketing manager at Philips Personal Care, it is not today that men's behavior has been changing. "They are increasingly active in several areas, including household chores and personal care. They like to be well equipped in everything they do and look for the best tools to help them."
The Brazilian customer continues to give great importance to personal care. "Despite the troubled and uncertain moment, we are living now, hair cutting tools and beard and hair trimmer are having a good sales performance. The centenary Wahl plans a growth around 30% in the sales for Father's Day", says Vinícius Garcia de Freitas, the company key account manager.
Gifts for fathers
GA.MA ITALY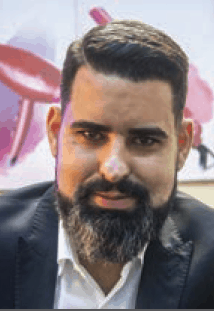 The volume of sales of cutting and finishing machines increases during the period of Father's Day, says the commercial and marketing director of GA.MA Italy in Brazil. "We have more than 30 options for haircut or beard products, both domestic and professional. We highlight two important models: the GCX623 Sport – Multi-Styler, and the GCX Master – Multi-Styler, both 9 in 1."
The GCX623 Sport – Multi-Styler, as the name says, has design and colors that refer to the sports universe, says Pablo. It has USB charging, which facilitates transport and allows the device to be charged anywhere, including in the car. It has 9 cutting and finishing possibilities. The kit has 4 interchangeable heads, 5 guide combs for hair, beard, nose, ears and finishes in general.
Also 9 in 1, the GCX Master – Multi-Styler has a stainless-steel blade and has the same cutting possibilities as the Sport model, except for USB charging. But, like the kit above, it has the Cord cordless system, which makes it possible to use the machine with or without a cord, with an autonomy of 45 continuous minutes. Comes with a charging base and accessories organizer.
LENOXX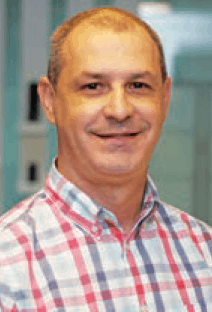 The company presents two products: The Max Style hair clipper – PCM775 and the Prime hair clipper – PAP741. According to to the company's national commercial manager for laptops, Father's Day is a period of very strong seasonal sales for Lenoxx. .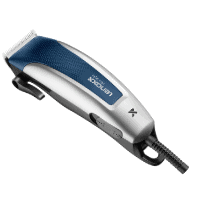 The Max Style hair clipper has highly accurate and resistant stainless-steel cutting blades and a modern stainless steel design, which is easy to clean. Its ergonomic shape, with the texturing of the body, ensures greater adherence in handling and safety for cutting hair at different heights. It has 8 accessories, including four cutting combs, scissors, cleaning brush, comb, and maintenance oil.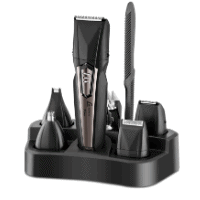 The Prime hair trimmer is suitable for trimming face and body hair. It has precise cutting blades, a modern design with chrome details, and a compact and ergonomic shape, which ensures greater grip comfort during handling. With rechargeable battery, it has plastic support, pilot lamp and 8 more accessories, including combs and maintenance oil.
PHILIPS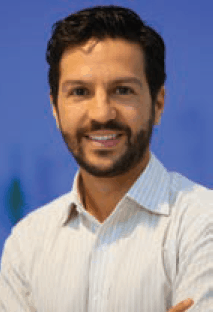 The company has always programmed itself for sales growth in this period. "The category of shavers and hair trimmers is seen as a great gift option for Father's Day,", says the marketing manager of Philips Personal Care. The brand has 30 different models in Brazil and presents two suggestions: Philips 11 in 1 Multigroom trimmer (MG5730) and Philips Hair Clipper (HC3535).
The Philips 11 in 1 Multigroom is versatile and has 11 accessories to style your beard, hair, and body hair. Its DualCut blades provide maximum precision. "The non-slip rubber grip increases comfort and control during use", comments Adrilles. The device has up to 80 minutes of wireless autonomy with each 16-hour charge and a carrying case.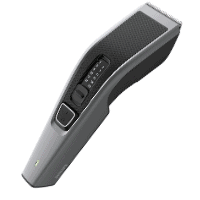 With 13 length adjustments, from 0.5 mm to 23 mm, the Hair Clipper (HC3535) hair clipper features TRIM-N-FLOW technology, whose comb was developed to prevent hair from being caught in the trimmer during use. The battery has a capacity of 75 continuous minutes after 8 hours of charging. The cutter has an ergonomic shape, which provides greater comfort during use, quick release blades for easy cleaning and storage bag for travel.  
WAHL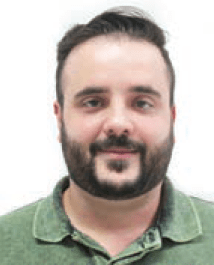 Active in 175 countries, Wahl has more than 100 products among hair clipper and hair trimmers in its professional and household use categories. "The Father's Day is a very important date when it is possible to see an expressive sales increase in the hair cutting tools and hair and beard trimmers. The seasonality gets more evident", says the key account manager of Whal, that highlights the release of the Haircut & Beard DIY and the Deluxe Groom Pro set.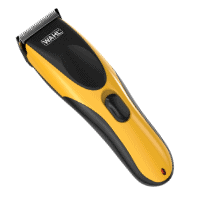 The Haircut & Beard DIY is a versatile and complete tool intended for daily care, both to trim beards and to cut hair.  It has detachable and washable stainless steel blades. It comes with a case with 10 comb attachments. It is rechargeable and has an autonomy of 60 minutes. 
The Deluxe Groom Pro is a set composed of a hair cutting tool and a nose and ears hair trimmer, with battery. It has a length adjustment lever and it comes with 21 parts overall, including 3 comb attachments, 1 guide comb with 6 positions, comb, scissor, and a storage carryall.
Source: Eletrolar News Magazine ed. 136 – By Neusa Japiassu