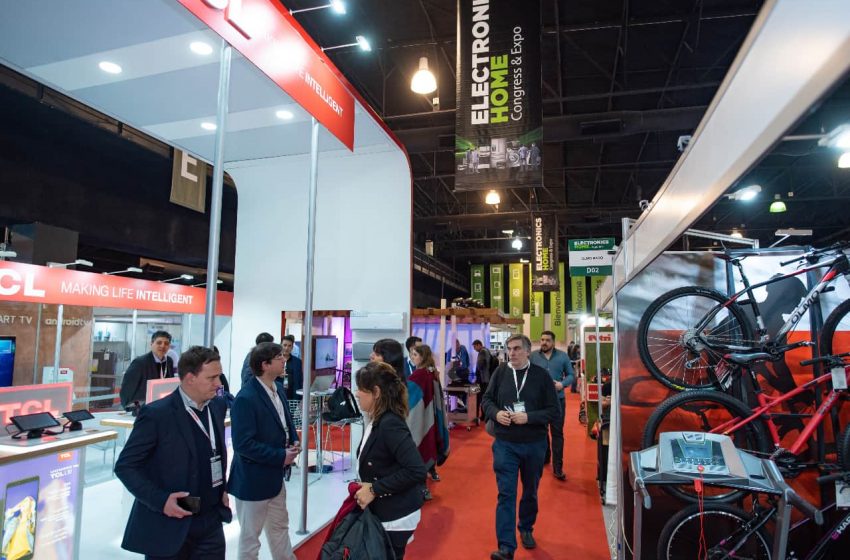 Second Electronics Home Argentina has positive results
Retailers, distributors, importers and exporters got to know the latest industry launches for this holiday season and made good deals.
High-level visitation and products with a lot of embedded technology marked the second edition of Electronics Home Argentina, held from August 5 to 7, in the Centro Costa Salguero, in the capital Buenos Aires. More than 2,700 professionals from Argentina and Latin America attended the fair, where they learned about launches in home appliances, consumer electronics, telecoms, computing and housewares for this holiday season.
"We invited expert buyers from across the region, which enabled us to create opportunities for new alliances, improve relationships, strengthen industry-retail ties and promote new business," says Carlos Clur, President of the Grupo Eletrolar and organizer of the fair, which had coverage of the main media of the country.
Electronics Home Argentina also hosted a congress that addressed retail 4.0 issues and other topics such as adapting companies to new technologies and the latest trends in digital payments. The fair counted on the support and expertise of the Grupo Eletrolar Brazil, which has organized the Eletrolar Show for 14 years and the Latin American Electronics for five. This fair is recognized as the largest trade fair for durable consumer goods in Latin America.
Exhibitors and products
Innovative products, smartphones, smart TVs and solar-power related items were some of the products featured at the fair. Alladio has unveiled its new washer machine, Drean Next, featuring innovative Eco Applied technology. TCL introduced its new phone model and a smart television with voice command.
Exhibitors praised the event and the large number of visitors compared to last year's edition. "We were very happy with the fair, we had three intense days of good relationship with our customers. Our expectations were exceeded," said Sergio Fernández, Alladio's sales manager.
"The organization was really excellent, we had a very good flow of people and professionals from different places," said Lourdes Soriano of Soriano Hnos. "The fair was very interesting because we received the visit of important customers," said Sergio Doldan, Autosal's commercial manager.
Source: Eletrolar News Magazine 132