SMARTPHONES – Technology is like a magnet
Smartphones have great appeal on holiday dates, mainly because new technologies attract like a magnet, fascinate those who aspire to products with greater added value. Mother's Day is a good opportunity for retailers to increase their profitability. The history of recent years shows that sales in the category, in the period, were second only to Black Friday.
The most important product of a mature market in which the premium line is more than desired, the smartphone should display, for a long time, the title of a device that, if it has not changed the world, it has transformed people's behavior, at least. It has become an inseparable companion for its features, from price search to payments, from phone calls to playing movies. It has turned into a work, consulting, and leisure tool 24/7.
by Leda Cavalcanti
Smartphones technological advancements increase sales. In 2019, the more premium products sustained the category's revenue growth, despite unit sales having dropped by 3%. There was a change in customer preferences, inasmuch as device sales with over 5.6" displays presented a three-fold increase from year-to-year. On the other hand, smartphones with displays smaller than 5.6" sold 60% less in 2019 when compared to 2018, according to data from research company GfK.
For companies, Mother's Day is strategic for sales and this year can be better with the economy recovery. Technological products always lure people and always please those who are gifted them. Research shows that people today want, besides a big screen, powerful memory, batteries, and cameras that enable near-professional photos and draw people's attention on social media.
The sale of devices with a screen greater than or equal to 5.6 "has more than tripled from one year to another.
Brazilians enjoy new technologies, says João Rezende, SEMP TCL's products manager. "The Brazilian smartphone market is one of the largest in the world and is going through a transformation, with consumers looking for more specific products. Most people seek devices costing BRL 1,000.00 to BRL 2,000.00 with greater processing power, memory, bigger screens and multiple high-resolution cameras."
As the market has already reached maturity, the consumer now looks for upgrades, according to Gustavo Massette, products coordinator at Positivo Tecnologia. "This product exchange with a higher mean ticket is accompanied by a more thorough research and technical knowledge by consumers, which creates more opportunities to manufacturers that present distinctive deals with competitive prices."
Challenges
Beginning operations in the country with sales above the expected in 2019, Xiaomi has opted to work with physical stores, says Luciano Barbosa, head of Projeto Xiaomi Brasil. "We understand our position in the national market and we're steadily strengthening our foundations. To consolidate ourselves, besides two physical stores, we're betting on partnerships with large retailers and a carrier, which own exclusive rights to market some devices throughout Brazil."
Even by buzzing millions each year, the Brazilian market is still very challenging, says Juliana Mott, head of marketing at Motorola Brasil. "There are several consumer types, from the ones looking for simple devices to those who seek more sophisticated options. The important thing is to understand the consumers and focus on their needs, perform market researches and conform to expectations so as to meet all profile types. We're here for five years, consolidated in second place in market share."
Research shows that the current preference is for large screens, memory and powerful cameras.
Acute regional differences and complexities define the Brazilian market, states Felipe T. Cavalcanti, Red Mobile's chairman. "Something that happens in the South does not quickly necessarily reflects in the North and vice-versa. The maturing period of regional markets is completely distinct and the big difference in income distribution creates a space for all smartphone categories. The biggest similarity is that regardless of where you are, the consumer has demanded that manufacturers deliver a great deal of quality in their products." Up next, some highlights in smartphones.
LG Electronics
Suggests the LG G8X ThinQ for the date, the first dual screen smartphone in the Brazilian market in which the great difference is the Z frontal camera with 3D technology. "All this innovation is due to its infrared Time of Flight (ToF) technology in the frontal camera, which is evident in three fronts: security, usability, and selfies. And with the gesture detection Air Motion technology, the user controls the smartphone without touching the screen, being able to open apps, take screenshots, accept or reject calls, among other actions, with just their hand gestures, explains LG's mobile products manager.
Another LG device, the K40S, has a 6.1" HD+ screen, two rear-facing cameras, one being a 13 MP with automatic PDAF quick focus and the other is a 5 MP super wide-angle 117° to take immersive group and landscape photos. A different device, the LG K50S, has 6.5" FullVision screen and three rear-facing cameras, one being 13 MP with automatic PDAF quick focus, a 5 MP, 115° super wide-angle, and a 2 MP with depth sensor. The models offer quality sound thanks to the DTS:X 3D Surround Sound technology and bigger batteries.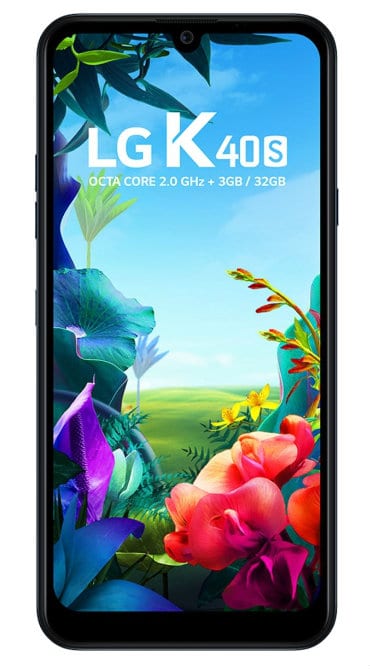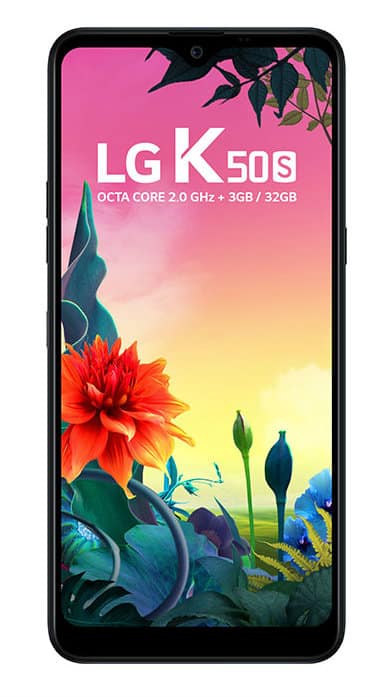 Motorola Brasil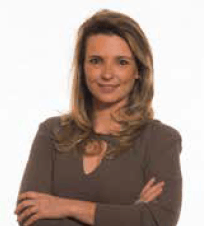 Recent releases of the Moto G family, such as the Moto G8 Plus and Moto G8 Play brought innovative updates to the line-up, for instance a better camera experience with a main 48 MP sensor, Night Vision feature, Quad Pixel Smart system, and ultra-wide camera. In addition to them, the Motorola Razr marks the brand's return to the super premium market, says the head of marketing of Motorola Brasil. "It's the first flip smartphone with a flexible display that completely bends in half. The device was a generational symbol, a fashion and pop-culture icon."
Another line-up device, the Motorola One Hyper, has a 64MP high-resolution main camera and a 32 MP selfie pop-up camera that eliminates the need for notches and hole-punches and takes full advantage of the 6.5" Full HD+ display. It is the first brand's smartphone with dual Night Vision in the main , the selfie and rear-facing cameras. This mode, in addition to the Quad Pixel technology, provides four times more light sensitivity even in low light environments.
Positivo Tecnologia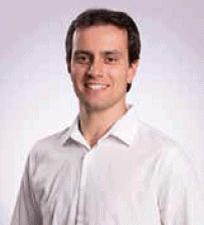 In 2020 the company is renovating the entire line-up, presenting products with high-demanded specifications by its target audience. In the smartphone line-up, among the highlights is the Positivo Twist 3 release, intended for people that need working and accessible devices.
Rated as an entry-class product, the device has features not always available in the market. "It has 32 GB of storage, making it the biggest in its category and has a distinct LCD when compared to similarly priced products", states the products coordinator of Positivo Tecnologia.
Red Mobile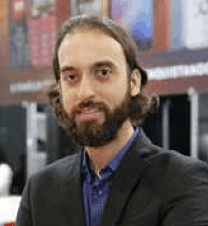 Its spotlight is the TQuick 5.0 smartphone with two covers. "This is an attractive to retailers as it decreases the SKU registrations and offers the consumers the option of using the color it suits them the most. The device, with a 5" display, has a Mediatek processor, excellent presentation and offers a superior consumer experience, as well as the best cost-benefit ratio", says the president of Red Mobile.
Another interesting feature of the device, which has positive interactions on social media and a strong penetration in C, D, and E social class, is the possibility of taking selfies taking advantage of the frontal camera with flash. Moreover, the memory is expandable up to 64 GB, thus creating a total memory of 72 GB.
SEMP TCL
The new company devices are part of a global portfolio, the products manager at SEMP TCL tells. "They bear TCL's know-how and its modern TV screen factory with advanced technologies for smartphones. In view of this partnership, they possess image streaming features, allowing for high-quality HDR streaming." At CES 2020, the company revealed a 5G that will be sold in the American market in this year's second quarter.
For Mother's Day the company will work with the TCL L10 and TCL L9 Plus models. With a 5.5" display, the TCL L10 has design, fingerprint and facial sensors, 4G network, Android 9.0 Pie system, dual rear-facing cameras of 16 MP + 2MP, a selfie camera, digital sensor, and 3,000 mAh battery. The TCL L9 Plus, with dark-gray design, has a 5.3" display, Quad-Core, 13 MP rear-facing camera with flash and 8 MP frontal camera, also with flash, 16 GB ROM, 1 GB of RAM, Bluetooth, and 2,460 mAh battery.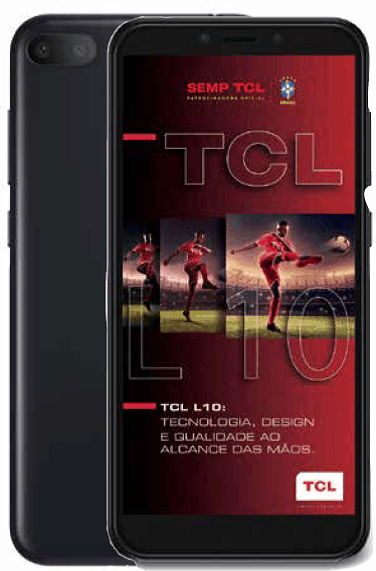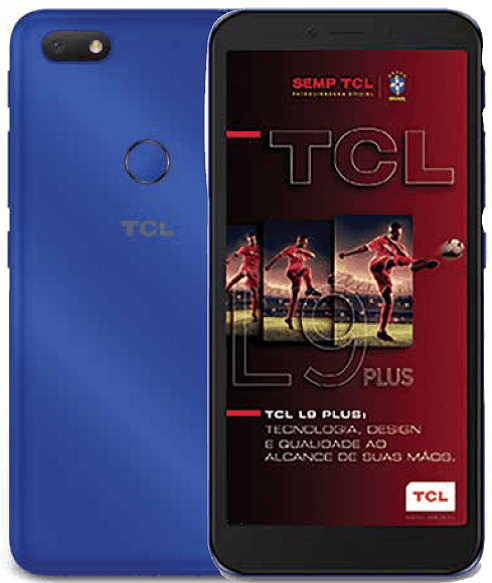 Xiaomi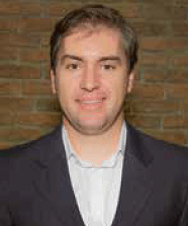 It released 15 models in Brazil in 2019 that stood out for their cameras, processors, design and long-lasting batteries. "The biggest news at the moment is the Mi Note 10, which has a wide-angle 108 MP lens, a 20 MP additional one, two telephoto lenses of 5 and 12 MP, and a macro lens. Together they provide infinite photo production possibilities. It has a 3D curved Amoled display of 6.47", fine bezels and a 5,260 mAh battery, being able to remain charged for two days. It uses the Qualcomm® Snapdragon TM730G processor, says Luciano Barbosa, head of Projeto Xiaomi Brasil.
Another Xiaomi highlight is the Redmi Note 8 with high-resolution cameras up to 48 MP, 6.3" display and a drop-shaped notch, long-lasting battery, and high-performance processor. The Qualcomm Snapdragon 665 chipset in the device ensures efficacy in performing tasks. The chipset enhances experience by means of an advanced AI technology. It has a 4,000 mAh battery and offers up to 18 W charging by type C USB.
Source: Eletrolar News – ed 135