TVs: technology heats up the market
The category had an 11% increase in revenue from the beginning of the year until last August 23.

Television has evolved. It left behind its sole function of broadcasting free-to-air channels and became an entertainment and connectivity device. This advance affected sale, so much that products with a thin screen and new technologies grew 11% in revenue from the beginning of the year until the 23rd of last August, according to data from the research company GfK. Premium products of the category, which are in this article, should heat up sales, especially on Black Friday and Christmas. In the past two years, companies have seen a significant increase in sales on that date.
AOC
The novelty is the Smart TV 6305 series, with ultra-fine edges, 4K HDR10+ image, which provides realism and depth in the scenes, Dolby Vision, and sound Dolby Atmos. It has a premium design, 50″ screen, remote control with quick access buttons for Netflix and YouTube, and greater connectivity with Bluetooth TX RX, which allows private listening with a Bluetooth headset, and a renewed Xmart platform with the main applications.
Marketing Director of TPV Group, Bruno Morari states the new TV is one more step with the AOC brand. "It is a product with great appeal in design and embedded technology and has the best cost-benefit. Black Friday has registered higher sales of electronics, adds Bruno. "With this, Christmas has lost a little of its representativeness in this market, but it is still an important date for the retail".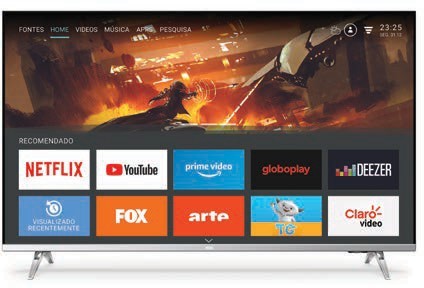 "Christmas has lost a little of its representation in this market, but it is still an important date for the retail". (Bruno Morari / AOC)
LG ELECTRONICS DO BRASIL
Its new models in the OLED category have the Alpha 9 Gen 3 AI processor, which uses deep learning and artificial intelligence to increase image and sound quality. "TVs offer greater integration with personal assistants (LG ThinQ AI's proprietary platform, Google Assistant, and Alexa natively) and the option of controlling them using Apple Home Kit and Alexa," says Igor Krauniski, general manager of television products at LG.
Devices allow creating of routines within the ThinQ AI or Alexa platform and voice command navigation (Hands-Free), without a remote control on the GX models. CX TVs' sizes are 55", 65", and 77", and OLED GX TVs' are 65". The company trusts both dates, says Igor.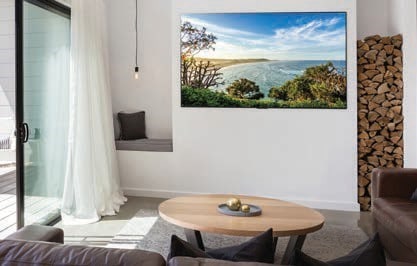 "We will keep a good movement in retail, as consumers' purchase intention usually increases during this period with promotions and special offers."
PANASONIC DO BRASIL
The new TV line of 2020, with the 50"and 55" HX550 models, has an Android system and the built-in OK Google function, allowing the user to navigate through voice commands. It can be used to apps, watch movies and series, change channels, and adjust the volume. With artificial intelligence, it recommends content to the user. "The devices are high resolution, with 4K and HDR10+ for a better immersion experience," says Sergei Epof, appliances vice president of the company.
For Panasonic, Black Friday is already the biggest sales peak of the year, and in 2020 it should be no different, says Sergei. "Christmas is the second, and January also has clearance sales. One change we are expecting is the share of wallet, as we used to compete with several categories in the past, such as travel, and this year attention has been focused on home." The products will be available in October.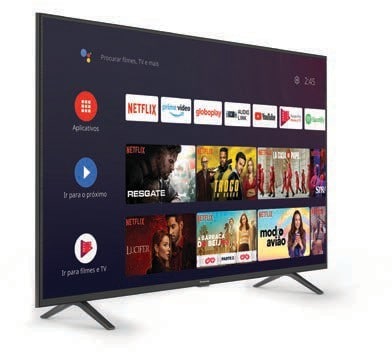 "One change we hope for is portfolio sharing, as in the past we competed with several categories, such as travel, and this year the focus has been on home." (Sergei Epof / Panasonic)
PHILCO
The first TV manufacturer in Brazil, in the 1950s, Philco makes a major launch, says executive director Cristiane Clausen. "It's the new generation of Fast Smart TVs, with Android devices, which have 50% faster response time, 4K UHD resolution, artificial intelligence, voice control and ultra-thin, infinity-edge ELED screens."
The models, with sizes ranging from 32" to 86", have Dolby Audio sound system, Wi-Fi, native Wireless and Bluetooth; HDR and HDMI; personalized entertainment with its app store, built-in chromecast to mirror mobile devices; Google Play with streaming apps (Netflix, Globoplay, etc.) and games.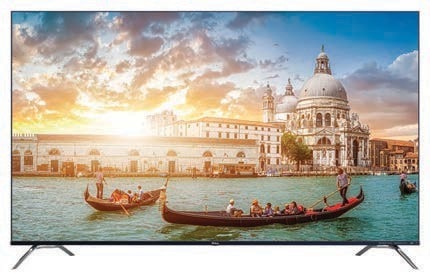 "At the end of this year, we have great expectations for growing our share and increasing our sales even further with the launch of our new generation of televisions."
SAMSUNG BRASIL
The company expands its QLED 4K TV catalog with the Q70T and Q80T models. With a Quantum 4K processor and quantum dot technology, which provide 100% of color volume and better image quality, says the senior manager of TVs audio of the company, Guilherme Campos. "It has a ten-year warranty against the burn-in effect and connectivity features with multiple voice assistants, including Bixby, created by Samsung, different ways to mirror content from smartphones and tablets and to control connected products."
The Q70T has 55", 65", 75", and 85" versions, and the Q80T is available in 55", 65", and 75" for both dates, both are important in the company's opinion. "In recent years, however, Black Friday was becoming more impactful, with a greater volume of consumers willing to take advantage of the date to buy a new TV with special payment methods", says Guilherme.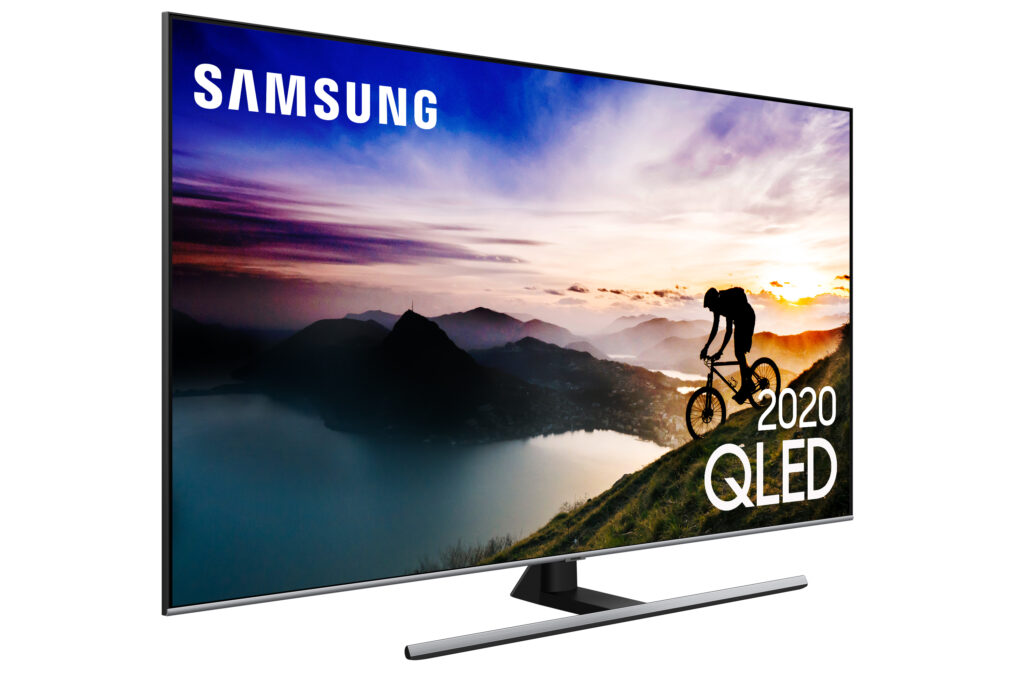 "Black Friday started to have more impact, with a greater volume of consumers willing to take advantage of the date to buy a new TV with special conditions." (Guilherme Campos / Samsung)
SEMP TCL
The company launches its TCL QLED TV, 55" and 65", with image resources and artificial intelligence technologies for easier use and search for streaming content. "On Black Friday, consumers are looking for premium products and are willing to invest more to have the best. The date became the new Christmas for the electronics market and, consequently, the most important of the year for the company", says João Rezende, product manager at SEMP TCL
The bet is on the QLED 4K C715. Supported by the Dolby Vision® HDR image, the C715 Series has the Dolby Atmos® immersive audio system and the Hands Free Voice Control function, which allows the user to control the TV via voice command without interacting with the remote control, due to its built-in microphones . "It is also allows asking about supermarket shopping lists and turn a lamp or Google Assistant-compatible device on or off," informs João.

"On Black Friday, consumers are looking for premium products and are willing to invest more to have the best. The date became the new Christmas for the electronics market. " (João Rezende / SEMP TCL)
Source Eletrolar News #138
By Leda Cavalcanti