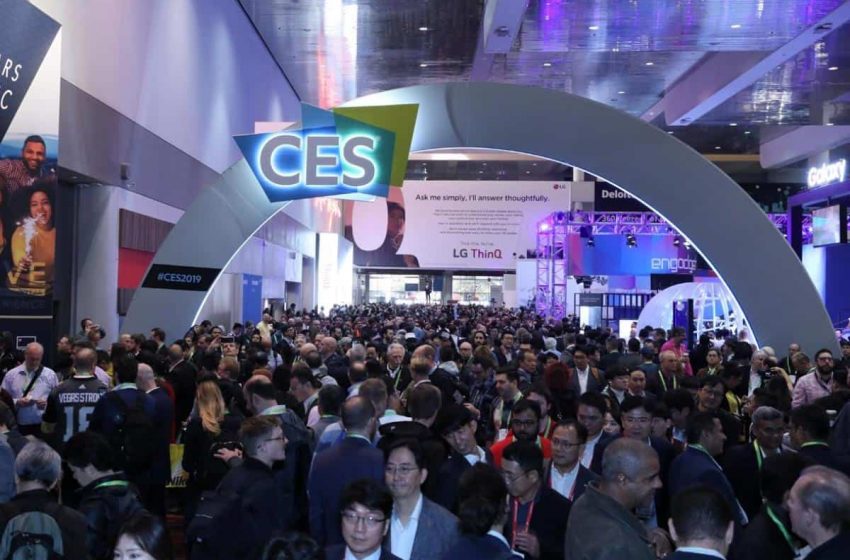 A better world with AI
Most of the products presented at CES 2020, shows that artificial intelligence is now analyzed as a more humanized technology, which can contribute to the full life of its user.
Created in 1967, the International Consumer Electronics Show (CES) showed in its 53rd edition, held in January of this year, in Las Vegas, United States, that artificial intelligence is not only more and more present in different domestic devices but has also become subject of expert study. The challenge now is to make it increasingly humanized and companion to users, collaborating in all areas, from domestic tasks to entertainment.
CES 2020 generated enthusiasm among companies. "TCL is excited to be participating in the grandest technology event to share its mini-LED news along with its vision for the industry in the era of AI and IoT," said CEO Keving Wang. Among the products presented at the fair, the highlight is the 2020 line of premium QLED televisions: X Series and Cityline.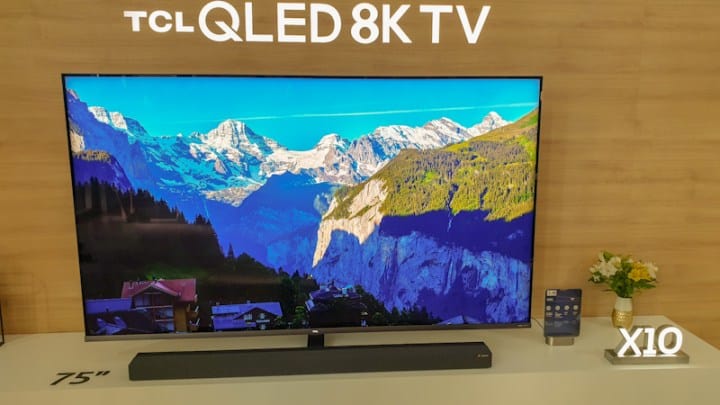 Its QLED 8K X915 TV, the most complete launch of the X series, was awarded by the International Data Group at CES. With Quantum Dot Display technology, DolbyVision and Dolby Atmos, it is presented with 75" and 65". It is also certified by IMAX Enhanced® for providing the best entertainment experience at home, offering consumers a new level of vision, sound and scale.
 At CES, TCL released, for the first time, the Vidrian ™ Mini-LED technology, which creates a new standard of image quality on TV, with tens of thousands of individual mini-LEDs feeding the most premium models of the brand. This technology raises the image performance of the LCD TV to unparalleled levels of sharp contrast and allows the consumer to enjoy an immersive experience in any indoor lighting condition.
AI in the laundry
A framework for the future of artificial intelligence development aligned with the LG ThinQ brand was presented at CES 2020 by I.P. Park, president and chief technology officer of LG Electronics. There are four levels of AI experience: efficiency, personalization, reasoning and exploration. On the personalization level, the executive said that the brand's modern robot vacuum cleaner R9 will be able to learn from its own mistakes (for example, when stuck in openings and corners) and establish standards.
One of the highlights of the brand was the washing machine LG THINQ®, winner of a CES 2020 Innovation Award. With front opening and Artificial Intelligent Direct Drive ™ (AI DD ™) engine, it detects the volume and weight of each load of clothes with sensors that identify the fabrics. It also automatically adds the right amount of liquid soap and fabric softener for each load size, at the right time in the wash cycle.
It also presented 14 new OLED models. Three new 4K Ultra HD TVs from the GX Gallery series, inspired by works of art, 88" and 77" Real 8K models, and a 48" OLED, unprecedented screen size. At the center of LG's latest 8K and 4K OLED and NanoCell TVs are advanced technologies, such as the processor that also uses deep learning and AI algorithms to improve image quality.
Era of experience
With the name "era of experience", Samsung announced a decade of human-centered innovation, combining hardware and software. "In the age of experience, we need to rethink the space we have to accommodate our diverse and evolving lifestyle," said H.S. Kim, president and CEO of the consumer electronics division at Samsung Electronics.
The company aims at personalized service, improving the health and well-being of consumers. Ballie, your little rolling robot presented at the fair, is a companion that reacts to the needs of its owner. His artificial intelligence resources allow him to actively help around the house and be a fitness assistant.
At CES 2020, Samsung presented its new line of TVs with 8K image resolution, with devices that have voice assist and thin borders, which allows the virtually full use of the front area by the display. It also introduced its new line of Odyssey curved gamers. The models of gamers monitors – the G9, with 49", and the G7, available in 32" and 27 "- have been completely redesigned. Both are the first with high performance 1000R bends and have QLED image quality.
New versions
In addition to new versions of ZenBooks and Vivo Books, ASUS launched at CES 2020 the ROG Zephyrus line. The Zephyrus G14 gamer notebook, one of the most powerful in the world, is 14" and features the innovative AniMe Matrix screen. It has fourth generation AMD Ryzen Mobile processors. Compact and portable, it is 17.9 mm thick, weighs 1.6 kg and has a battery lasting more than 10 hours.
Another product in the line is the Zephyrus G15, 19 mm thick and weighing 2.1 kg. It features super-fast Wi-Fi and an eight-core, 16-thread CPU. Another highlight of the brand was the ASUS ZenBook Duo 2020, in a new version, with a 14" touch screen, and the Screen Pad Plus, a 12.6" auxiliary screen, also touch sensitive. The brand new VivoBooks have tenth generation Intel processors. They are equipped with Wi-Fi and feature 13", 14" and 15".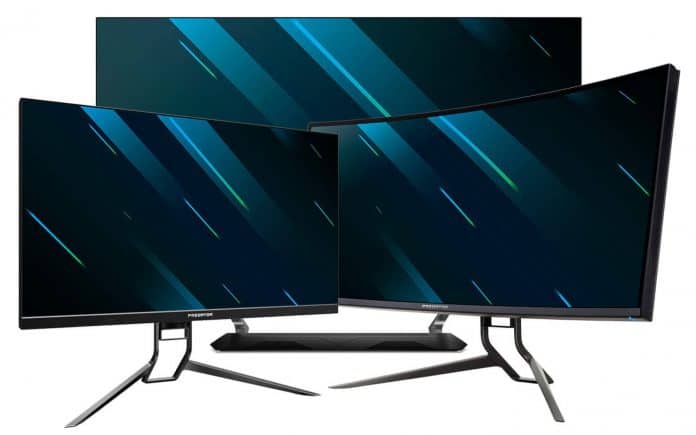 Acer showed three new Predator monitors and expanded its line of ConceptD PCs to creative professionals with new convertible notebooks running Windows 10 and a new workstation. The ConceptD 7 Ezel series comes with Acer's Ezel hinge, which allows for five modes. It also presented the new Spin 5 and Spin 3, with a slimmer design, 10th generation Intel Core processors and Windows 10 Home. The products come with a quick-charge Acer Active Stylus pen.
JBL presented its first line of PC headsets and speakers at CES 2020. The products were designed for gamers with the JBL QuantumSOUND Signature ™. The brand's Quantum line offers immersive audio quality through seven wired and wireless headset models. The flagship is Quantum ONE, built exclusively with JBL QuantumSPHERE 360 ™ sound technology, a feature that uses proprietary algorithms and integrated head tracking sensors so that competitive players can hear enemies and movements around them.
Soure: Eletrolar News