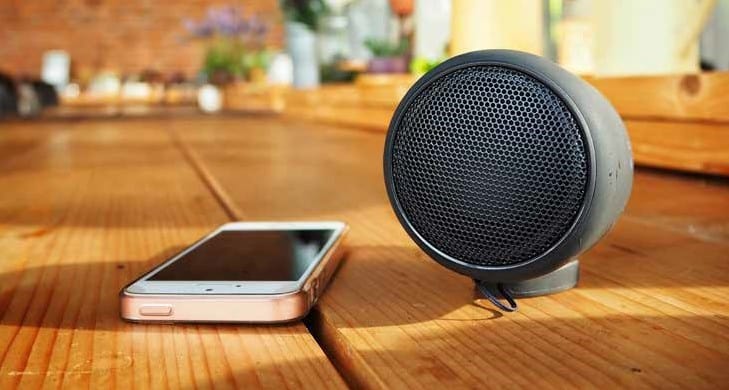 SPEAKERS – Expanding market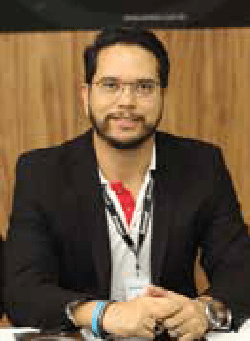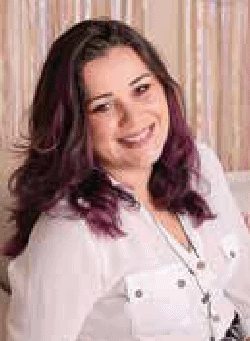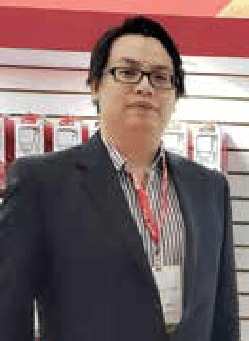 Portability has changed the audio market, including speakers. Large, medium or small, they are on the rise and can be used for many purposes.
Technology is transforming all markets. They are so many and so fast that, at times, there were even difficulties for consumers to adapt. One of the markets in which they were strongest was entertainment, particularly music. The advances affected some companies, which even closed their doors, making room for others more fast, able to meet new demands.
With the innovations, the way to consume music has changed radically. "Today, streaming music applications are widespread and the speakers need to be ready to meet this demand. Wireless Bluetooth connection and portability are among the most sought after technologies by consumers", says Dirceu Kniess, Frahm's commercial director.
This year, from January to August, speakers jumped 62.7% in sales over the same period last year, according to the research of GfK company. It was a big explosion, caused by Bluetooth and the presence of more products and brands in the market. Which was a niche two years ago has turned into a hot market, that now requires products featured with portability and sound quality.
From the party to the barbecue
Speakers can travel anywhere and are in all environments, both indoors and outdoors. They also travel with the user. "They replaced the old micro system – that static device in the room – with something portable. They have revolutionized the audio market, which is evolving. Today, consumers have the power to take their music wherever they want", says Guilherme Santos, director of Amvox.
There were many advances. "One of the biggest ones was the creation of more portable models, with very high-quality audio, that are able to rock parties without any problems, as well as models with the ability to connect with water-resistant pairing technology and hands-free call", says Sisi Hong, CEO of Kimaster.
These products are a good business, says Fabio Wei, communications manager at Xtrad. "They are used for many purposes: for entertaining at home, teaching in classrooms and at work, for conferences, and mandatory at parties and events. Small and medium-sized boxes are in high demand due to their portability, fit in bags and backpacks and have good autonomy."
The market is challenging, says Andressa Romanholi, marketing manager at iWill Brasil. "We are starting this trajectory and what we realize is that, increasingly, people are looking for products that optimize their daily lives and with more benefits. The biggest advances are in connectivity, more affordable, and battery life. Today, there are increasingly compact, sound-quality, battery-powered speakers that last for hours."
Christmas with music
AMVOX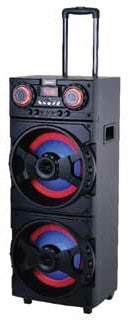 The holidays move all markets a lot, and there is no difference in the audio segment. With a wide range of products, including CD boombox radio and portable power boxes, Amvox highlights two products for Christmas: ACA 1001, Bluetooth, 1000-W powered speakers, with RMS, FM, USB, SD, auxiliary and LED, and ACA 501 New X powered speakers.
ACA 1001 – Suggested price on 10/14/2019: BRL 1,399.00.
ACA 501 New X – Suggested price on 10/14/2019: BRL 899.00.
FRAHM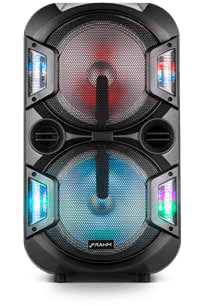 A Frahm, cujo portfólio engloba caixas e amplificadores de diversos tamanhos e potências, com baterias internas, sound system e caixa portáreis para sonorização, apresenta, para a data, a TF 600. "É uma caixa de som com bateria, 600 W de potência e visual moderno. Amplificar a música tem se tornado muito comum, cada vez mais todo e qualquer ambiente está sendo sonorizado", diz o diretor comercial da empresa. TF600 – Preço sugerido em 02/10/2019: R$ 799,00.
IWILL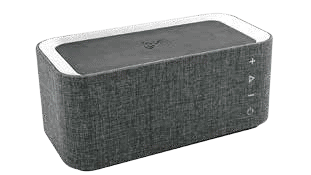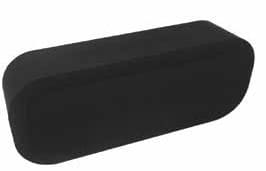 In May this year, when it began its line of speakers, iWill launched the Prime Speaker, with a distinctive design. In this quarter, it brings the Vogue Speaker, which was presented at the 14th Eletrolar Show. "It has received great public acceptance because it is a three-in-one product: speaker, power bank and wireless charging area for smartphones", says the company's marketing manager. Vogue Speaker – Suggested price on 9/30/2019: BRL 399.00. Prime Speaker – Suggested price on 9/30/2019: BRL 249.00.
KIMASTER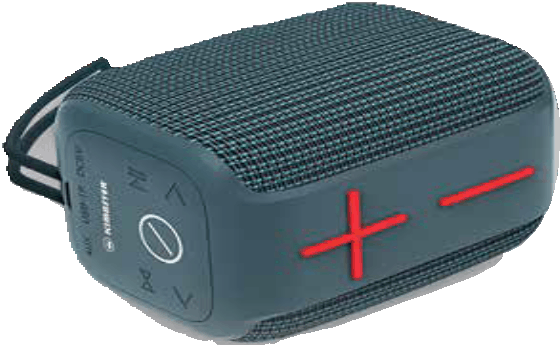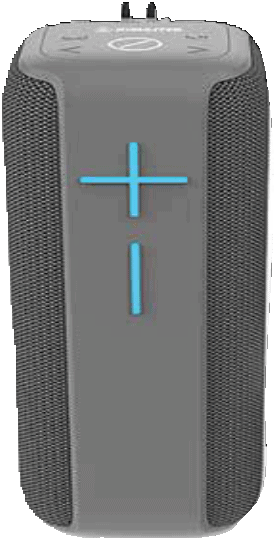 Light and small, the K450 and K400 speakers, which can be used in gadgets, are Kimaster's Christmas bet. "With 10 WRMS and 5 WRMS of power, respectively, and battery for up to eight hours of music, they have IPX6 water jet protection and pairing technology for connection to others of the same model, USB and Micro SD inputs, P2 auxiliary connection and hands-free call handling. They are compatible with Bluetooth 4.2 technology", says the company's CEO. K450 – Suggested price on 9/30/2019: BRL 250.00. K400 – Suggested price on 9/30/2019: BRL 150.00.
XTRAD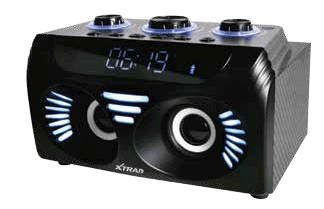 Xtrad has many types of speakers, from mini to large, for parties. "The new products have TWS technology, which allows direct connection between boxes of the same model," says the communications manager. Highlight for the XDG-48, Super Bazuk, with 100 W of power, 2,000 mAH internal battery, microphone and full multimedia system, and the Beat Box XDG-40, with the same power and internal battery capacity, woofer driver and clock-radio function. It has SD card, USB auxiliary input and FM radio. Allows wireless connection. XDG 48– Suggested price on 09/30/2019: BRL 380.00. XDG-40 – Suggested price on 09/30/2019: BRL 270.00.
Source: Eletrolar News Magazine ed. 133