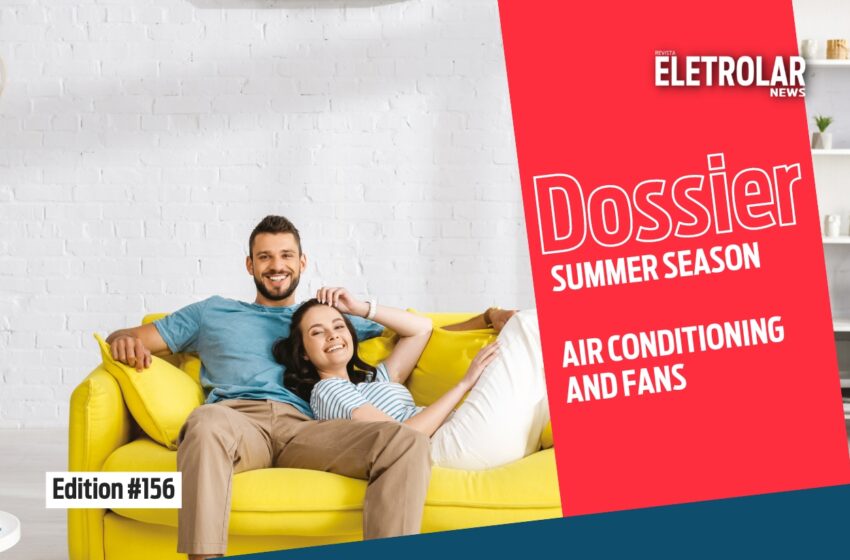 DOSSIER / SUMMER SEASON
AIR CONDITIONERS AND FANS
Waiting for the summer, which promises to be hotter due to the El Niño phenomenon, retailers are getting ready to purchase air conditioners and fans, the most sought after and desired products in the hot season. In the first six months of 2023, the production of air conditioners grew by 16% compared to the same period last year.
This edition of Eletrolar News brings in this Dossier the two categories. One part is for air conditioners, increasingly economical, with connectivity and sustainability, and the other for fans, both ceiling, table and floor fans, with new technologies, different designs and much quieter. See industry news.
AIR CONDITIONERS
AGRATTO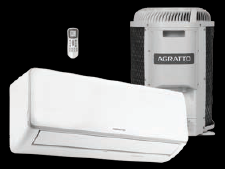 The Split Hi-Wall Inverter Neo air conditioner has an Inverter system, reaches the temperature quickly and keeps it constant. It avoids energy peaks, and its climate control cycle can reduce energy consumption by up to 60%. Silent, it has the multi-Filter system and copper serpentine. It has energy class "A", Cool mode of cooling, Heat mode of heating, Clean mode of cleaning and Dry mode of dehumidification. Available in 9,000, 12,000, 18,000, 24,000 and 30,000 BTU versions, cold and hot and cold.
Suggested price on 08/14/2023: BRL 1,580.00
CONSUL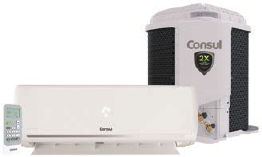 The Split Consul Triple Inverter EconoMaxi Frio 9,000 BTU air conditioner (CBK09CBXCJ) is efficient due to Triple Inverter technology, which has two DC Inverter motors and a DC Inverter compressor. It has exclusive EconoMaxi technology, which facilitates heat exchange in the coil and reduces energy consumption. Silent, the product has a one-year warranty and a three-year warranty on the compressor and condenser. It is a bivolt split model, and its installation is simple. The Inverter technology available on the device guarantees cooling up to 40% faster.
Suggested price on 08/04/2023: BRL 1,909.00.
ELECTROLUX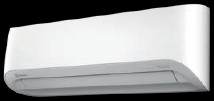 Newly launched Electrolux Color Adapt Wi-fi 18,000 BTU allows it to be painted to match the wall color. It has a connectivity system for remote control and Inverter technology, which is up to 80% more energy efficient. It has a triple filtration system, retaining up to 99.9% of allergens, bacteria, and fungi. It has 37% faster cooling. It is possible to control the direction of air flow precisely and efficiently through the fins. It has a self-cleaning system, Auto Sense technology, which maintains the ideal air temperature, and a BlueTech anti-corrosion finish. This model won the IF Design Awards this year.


FUJITSU

The High Wall R32 Fujitsu Airstage Premium Line stands out. The product uses R32 refrigerant, which is more environmentally friendly because it has a low global warming potential (GWP) and zero impact on the ozone layer (ODP). It has high energy efficiency and inverter technology, which enables lower energy consumption. The products in this line obtained the Procel Gold Seal due to their energy efficiency being superior to that required for the good performance of the equipment. The Premium Line High Wall products have capacities of 9,000, 12,000, 18,000, 24,000, 27,000 and 31,000 BTU/h.
LG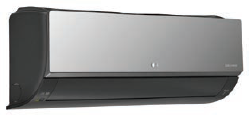 With the heating function, the LG DUAL Inverter Voice Artcool UV Nano air conditioner has Ultraviolet LED lights, which eliminate up to 99.99% of viruses and bacteria present in the environment, and integrated Wi-Fi. The Dual Inverter compressor, present in the device, reduces electricity consumption by up to 70%, with up to 40% faster cooling. It has international TUV Rheinland certification, silent condenser, and connectivity through the ThinQ app to control the air conditioning from anywhere. You can also sync Google Assistant and Alexa with the app and give voice commands.
Suggested price on 08/04/2023: BRL 6,199.00.
MIDEA

The Midea Inverter Xtreme Save Connect Black Edition hot/cold air conditioner has Inverter technology, which contributes to reducing energy consumption. It is equipped with R32 refrigerant, in a combination of high energy efficiency with classification A by INMETRO. Its Air Magic filtration system eliminates 99.9% of viruses and bacteria. It has a condenser equipped with Black Fin, against corrosion, and a Wi-Fi kit, available as an accessory, which guarantees connectivity with voice control of the device, monitoring energy consumption, adjusting the sleep curve and turning it on or off with geolocation of the cell phone. Available in 12,000, 18,000 and 24,000 BTU/h versions.
PHILCO
With a capacity of 12,000 BTU, the Philco 12000 BTU/h Pac12000itqfm 12w Eco Inverter air conditioner has an A energy rating. It features Eco Inverter technology. It is 70% more economical and 40% faster compared to conventional models. It has a Wi-Fi connection, which offers the possibility of installing the Philco Home Smart Wi-Fi Kit. It has sleep, oscillation and timer functions, and high, medium, low, and automatic ventilation control. The paint is anti-corrosive, and the serpentine is made of copper, which guarantees greater resistance to corrosion. It has a washable filter, easy to change and has antivirus protection.
SAMSUNG
In white color, WindFree Pro Energy is economical thanks to Digital Inverter Ultra technology. This resource, combined with the brand's exclusive technologies, makes this model the No. 1 in energy efficiency, according to the new INMETRO regulations. It has Digital Inverter technology and energy expenditure control with the new SmartThings Energy function, in real time, and fast cooling mode, managing to reach up to 15 meters in a straight line. It has two types of filters, one with an antibacterial and washable coating to retain up to 99.9% of bacteria, and another that retains the same percentage of viruses and the finest dust. It has an auto cleaning function when turned off and is available in 9,000 and 12,000 BTU versions.
12000 BTU – Suggested price on 08/07/2023: BRL 2,999.00.
TCL SEMP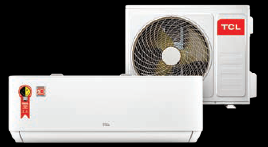 The brand's HW Inverter T-Pro air conditioner has capacities of 12,000, 18,000 and 24,000 BTU/h. Provides softness and comfort, with ventilation without gusts of wind directly on the skin. With the hot and cold option, the device has a self-cleaning system and sterilization function, which eliminates up to 90% of fungi and bacteria, and guarantees up to 75% energy savings, with the ECO mode. It has Wi-Fi connection and voice command control through the TCL Home app, which also connects to TCL TVs. The brand offers a 10-year warranty on the product's Inverter compressor, and a two-year full warranty on the device.
24k T-Pro – Suggested price on 08/07/2023: BRL 4,700.00.
FANS
ARNO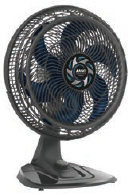 The Arno Xtreme Force Breeze Mesa fan is powerful and silent. It has a sophisticated new design, discreet and collapsible, which allows easy storage when not in use. With high air flow, the model features two different technologies, the Power Zone, a concentrated area that ensures maximum directed wind and high performance, and the Grade Chevron Zone, which provides sound comfort. The line has the Eco Fresh function, which saves up to 20% of energy. Available in sizes 40 cm and 50 cm.
Suggested price on 08/04/2023: BRL 289.99.
BRITÂNIA
The Bvt466 3-in-1 column fan has a power of 160 W and can be used in three ways: wall, table or column. It has an adjustable height of up to 42 cm. The product has vertical tilt adjustment and automatic horizontal oscillation. Assembly is quick and easy with easy-to-fit parts. It has the Maxx Force technology, propeller with six blades of 40 cm, allowing high performance, and three speeds: soft, moderate and intense. Its base is non-slip.
LOREN SID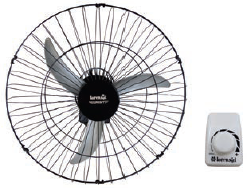 With 100% national production, the Loren Sid Tufão Sprint 60 cm wall fan is the highlight of the brand. The model is bivolt, oscillating, has adjustable inclination, motor with two bearings and thermal protector. It has a power of 155 W, high ventilation capacity and a one-year warranty. The model is economical, with AAA rating at all speeds and Procel seal. It has a two-bearing motor and thermal protector and is available in black and white.
Suggested price on 07/24/2023: BRL 310.00.
MONDIAL ELETRODOMÉSTICOS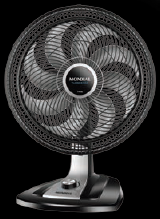 The Mondial Turbo 8 Blades table fan VTX-40-8P for residential use has an aerodynamic design, allowing greater air flow, thanks to the eight-blade propeller. It has a low noise level and three speeds: maximum turbo, medium comfort and minimum silent. It has an oscillating system and adjustable vertical inclination with quick and practical assembly and disassembly. The front grid, measuring 40 cm, is removable, simplifying washing and ensuring quality, dust-free air circulation. The fan has a non-slip base and a one-year warranty.
Suggested price on 08/07/2023: BRL 269.90.
NEPTUNO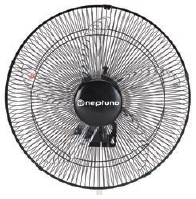 With a 50 cm steel grid, the 50 cm wall fan model NPT-50P is available in white and black. Economical, it has voltages of 127 V and 220 V, power of 160 W, AAA classification by INMETRO, three speeds, rotation from 1,200 to 1,450 rpm and low noise. It has five blades and an oscillating acrylic propeller that rotates from side to side, or you can leave it fixed. By including the base as an accessory, it is possible to transform the wall fan into a tabletop device or circulator to place on the floor.
Suggested price on 08/07/2023: BRL 279.00.
PHILCO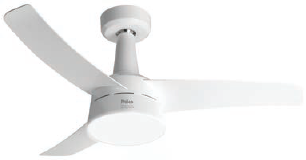 The ceiling fan pvt07b has a 3-in-1 function: it works as a fan, exhaust, and light, with space for two lamps. The fan has a power of 145 W and three plastic blades. It is detachable, which facilitates cleaning. It has low energy consumption, high performance and is silent. It has three speeds, low, medium, and high, both in ventilation and exhaust mode. The product is accompanied by a remote control.
VENTISOL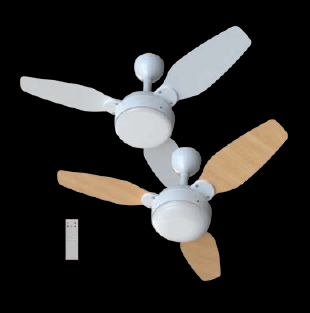 The brand highlights the Inverter LED Legacy ceiling fan. The product has an 18 W LED lamp, high-performance inverter bivolt motor and low consumption, up to 75% more economical, thanks to the triple "A". It has six speeds, Easy Plug system, electrical installation in three steps and Ecoblend technology, a composition mixes of polystyrene, polypropylene and German quality additives. The blades are made of double-sided MDF, with two color options, white and pine, and with aerodynamics that maximizes ventilation and keeps the rotation silent. It has a remote control, a four-hour timer and a 12-month warranty.
Suggested price on 08/14/2023: BRL 459.90.
Source: Eletrolar News Magazine 156
eletrolar.com
eletrolrarshow.com.br