Dossier – Water Purifiers and Water Filters
Drinking water is recommended by doctors and is very good for health, but it needs to be clean and well treated. Water filters and purifiers are essential for everyday life and now, with new attributes and improved design, they are winning over consumers and expanding their retail performance. This Dossier presents some highlights of the category.
COLORMAQ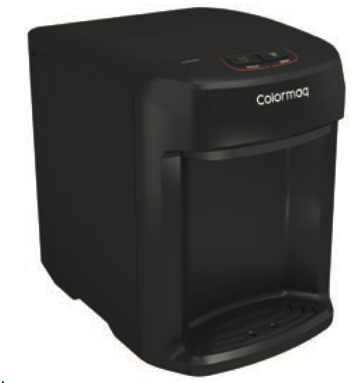 Colormaq compressor refrigerated purifier
With a compact design, the product matches all environments. It has practical installation, which can be done on a bench. It has storage of 1.4 liters of water, allows the selection of seven temperature levels, has a flow for natural water, space for a 2-liter jar and easy filter change. It is available in white and graphite, in two voltages, 127 V and 200 V.
Suggested price on 11/09/2022: BRL 700.00.
CONSUL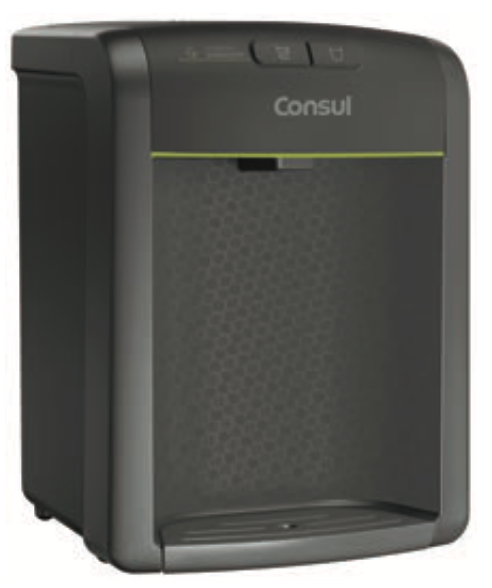 Water purifier refrigerated Consul silver, with anti-bacteria protection (CPB34)
The product has the highest technology refill, ensures chlorine free reduction and particle retention. Class A classification. It also has a modern design and a filter with bacteriological efficiency, easy to change, not requiring the support of a technician. Just turn and change the refill. It has two temperature levels, cold and natural, and guarantees purified water even without electricity.
Suggested price on 11/11/2022: BRL 549.00.
ESMALTEC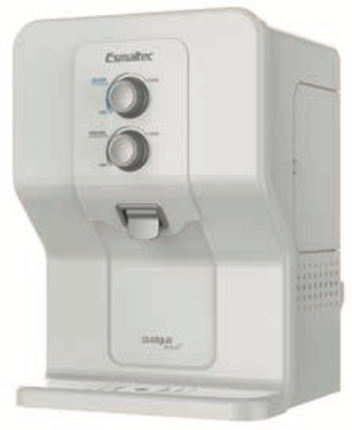 Purágua Acqua7 Purifier
With seven stages of purification, it filters impurities, reduces the chlorine content, unpleasant flavors, and odors, and performs microbiological control, preventing the proliferation of algae and bacteria. It has a compressor refrigeration system for cold water even on hot days and an adjustable outlet for filling jars and bottles and washing food. With an easy-to-change refill filter, it purifies an average of 3,000 liters of water or the equivalent of six months of use. It is not necessary to call the technical service. Removable water trimmer makes cleaning easy. It has a sealed reservoir, comes with a wall bracket and is easy to install.
IBBL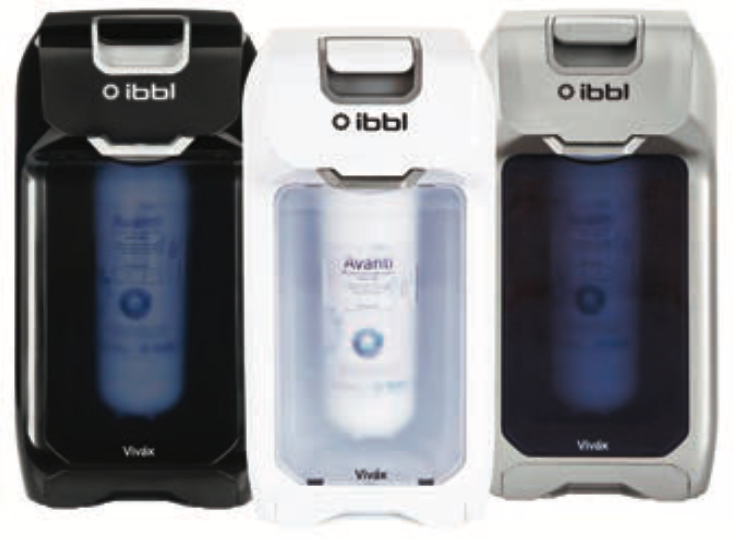 Natural water purifier Vivax IBBL
With super compact design to install on countertops or walls, it has high water flow. It reduces chlorine, retains particles, and eliminates odors and flavors from the water. It has an up trigger, just move the lever for the water to come out. It comes with a retractable and removable tray-type drip pan, and a transparent display that tells you when to change the refill. It has nanotechnology, special treatment on the plastic parts to inhibit the proliferation of microorganisms and bacteriostatic refill, which prevents the proliferation of bacteria.
Preço sugerido em 09/11/2022: R$ 250,00.
LORENZETTI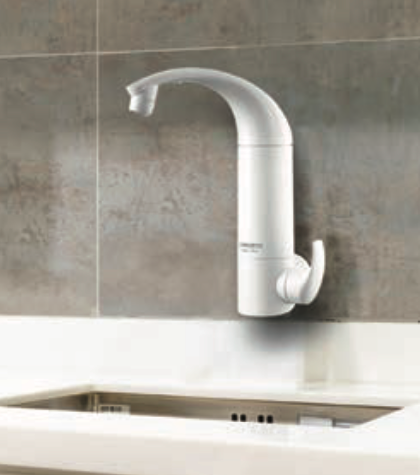 Purifier with faucet Acqua Due
The product has a 2 in 1 concept, which offers natural water for washing dishes or purified water for drinking. The cleaning process is carried out in three stages, removing solid impurities, and eliminating tastes, odors and excess chlorine from the public network, in addition to preventing the proliferation of bacteria. The refill has a capacity of 1,500 liters of water and can be easily changed. Eco-efficient, it has a purification capacity equivalent to 75 gallons of 20 liters or more than 1,000 PET bottles of 1.5 liters, helping to preserve the environment.
Suggested price on 11/01/2022: BRL 105.00.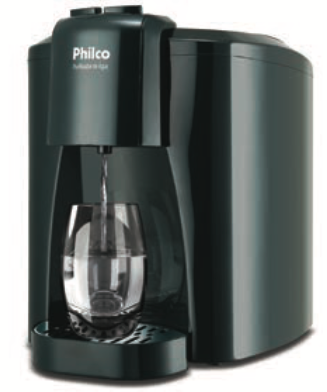 PHILCO
Philco PBE05CF Water Purifier – Bivolt
With a useful life of 2,600 liters, the product has double filtration for purer water. It comes with an electronic cooling system, which ensures lower energy consumption, and provides water at natural or cold temperatures. It also has a removable tray, which facilitates cleaning, and a larger area for fitting cups and bottles of different sizes.
Source: Eletrolar News #152