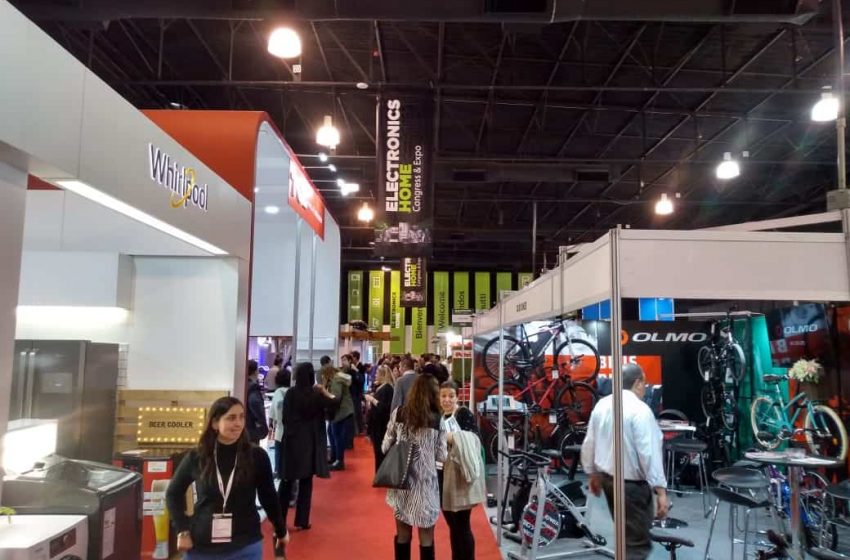 Electronics Home Argentina closes its second edition very successfully
Argentina's largest business trade show of consumer electronics and technology closed its 2019 edition very successfully. Organized by the Grupo Eletrolar Argentina, it registered high growth in visitation and in the number of sponsored buyers.
Buenos Aires, August 2019 – More than 2,700 professionals from Argentina and abroad countries attended this event, where they could find the latest product launches and news that will be the protagonists of the second half of the year and 2020. The main media of the country were also present.
The second edition of Electronics Home Argentina was held on August 5-7, 2019 at Centro Costa Salguero, where once again major industry companies, customers, suppliers, domestic and international buyers, retailers, wholesalers, distributors, importers, exporters and sales representatives met to promote new business and strengthen ties with the industry.
"We received a qualified visitation. We invited specialized buyers from around the country, creating opportunities for new alliances, to improve relationships with current customers and promote new business," said Carlos Clur, president of the Grupo Eletrolar.
Carlos Clur also talked about the market. "This year, as in 2018, mobile phones have continued to be the market leader, along with Smart TVs. We also had releases related to solar energy, technology whose use is likely to grow in the coming years, as well as Electronics Home."
Among so many releases, some highlights were from Alladio, which participated with its brands Aurora and Drean, and presented its new model of washer Drean Next, which has an innovative technology, Eco Applied; and TCL, which showed off its new models, one of mobile and one of voice-controlled Smart TV, a trend.
The event also hosted a congress that addressed Retail 4.0 issues, including how companies should adapt to new technologies and trends in digital payments.
See below the opinion of participants of the event:
"We received more customer visits compared to last year, the fair has grown a lot and I think they still have a long way to go," said Horacio Lagos, commercial manager at Macorser S.A.
"Very good, the organization has been great, and the audience flow was good, with professionals from different places and from all over the country," said Lourdes Soriano of Soriano Hnos.
"We are very happy with the fair, it was three intense days of good relationship with our customers, exceeded expectations," said Sergio Fernández, Alladio sales manager.
"The fair is very interesting because we have been visited by important customers." Sergio Doldan, Autosal's commercial manager.
Electronics Home Argentina counted on the support and experience of the Grupo Eletrolar Brazil, which has been organizing the Eletrolar Show & Latin American Electronics for 14 years, recognized as the largest trade fair in Latin America and which will have its fifteenth edition between July 13th to 16th, 2020 at the Transamerica Expo Center, Sao Paulo, Brazil.
This year, the group has officially launched the first edition of Electronics Home & Mobile Latin American Edition, which will be held at Hyatt Regency Miami | James L Knight, in Miami, FL-USA from May 18th to 20th, 2020. It is the only consumer electronics, home appliances, and IT trade show focused on Latin America and the Caribbean markets. More information at www.electronicshome.com