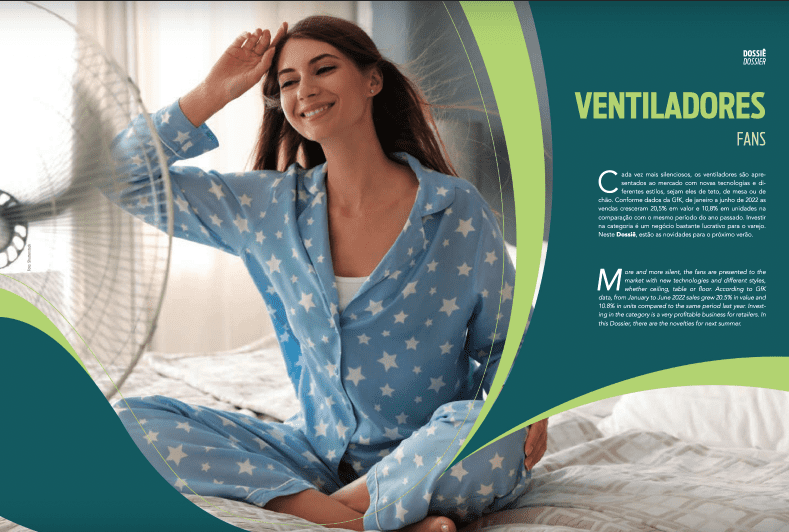 Folder – Fans
More and more silent, the fans are presented to the market with new technologies and different styles, whether ceiling, table or floor. According to GfK data, from January to June 2022 sales grew 20.5% in value and 10.8% in units compared to the same period last year. Investing in the category is a very profitable business for retailers. In this Dossier, there are the novelties for next summer.

AGRATTO
Monta Fácil 135 W Wall Fan
With Procel class A classification in energy consumption, the model, with a six-blade propeller, has aerodynamics that provides more ventilation. It has a wind-line plastic grid, technology that offers better flow and direction, horizontal automatic oscillation and turbo engine, for greater wind flow and more economy. It also has a manually adjustable inclination. It has three speeds and a two-meter multifilled cable, already connected to the motor, in addition to an electrical connection plug. It has a thermal fuse, finished with a cable gland and wall control key.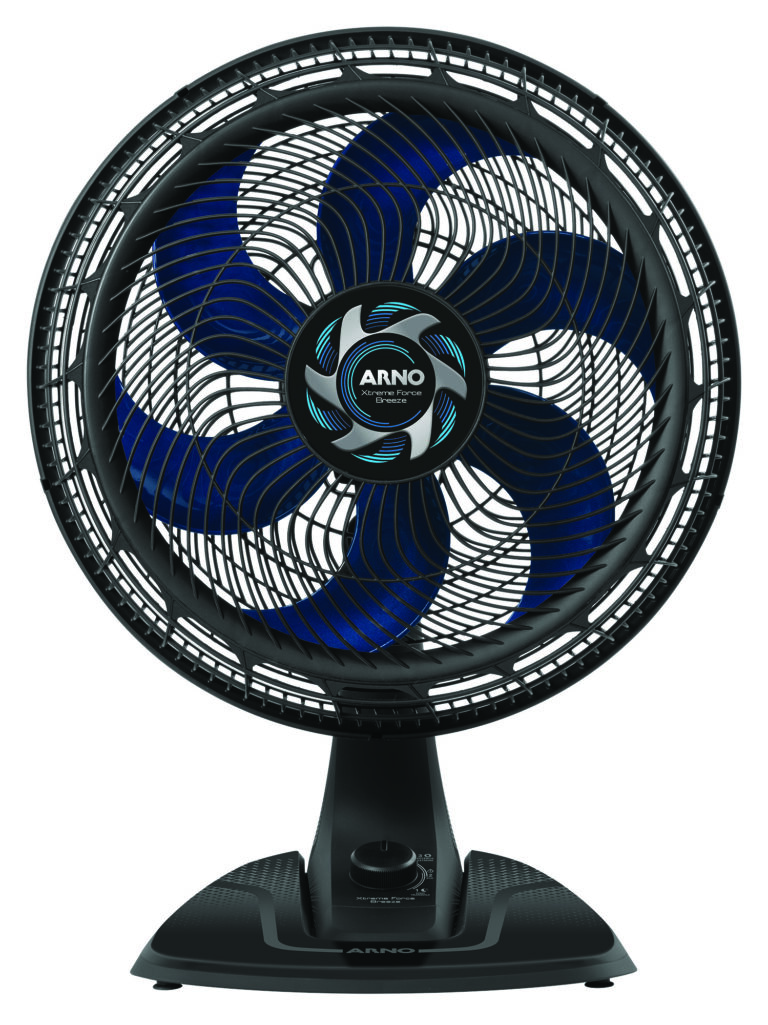 ARNO
Arno Xtreme Force Breeze 40 cm VB40 table fan
Highlights the product launch of the Xtreme Force Breeze. It is up to four times quieter, has great air flow and Power Zone, a concentrated area that ensures maximum directed wind. It has the Chevron Zone grid, inspired by aircraft turbines, which provides greater comfort from the sound. It has six blades and three speeds: Turbo Silence; Eco Fresh, up to 20% more economical; and Silence/Sleep. It is easy to assemble. The removable front grille simplifies washing.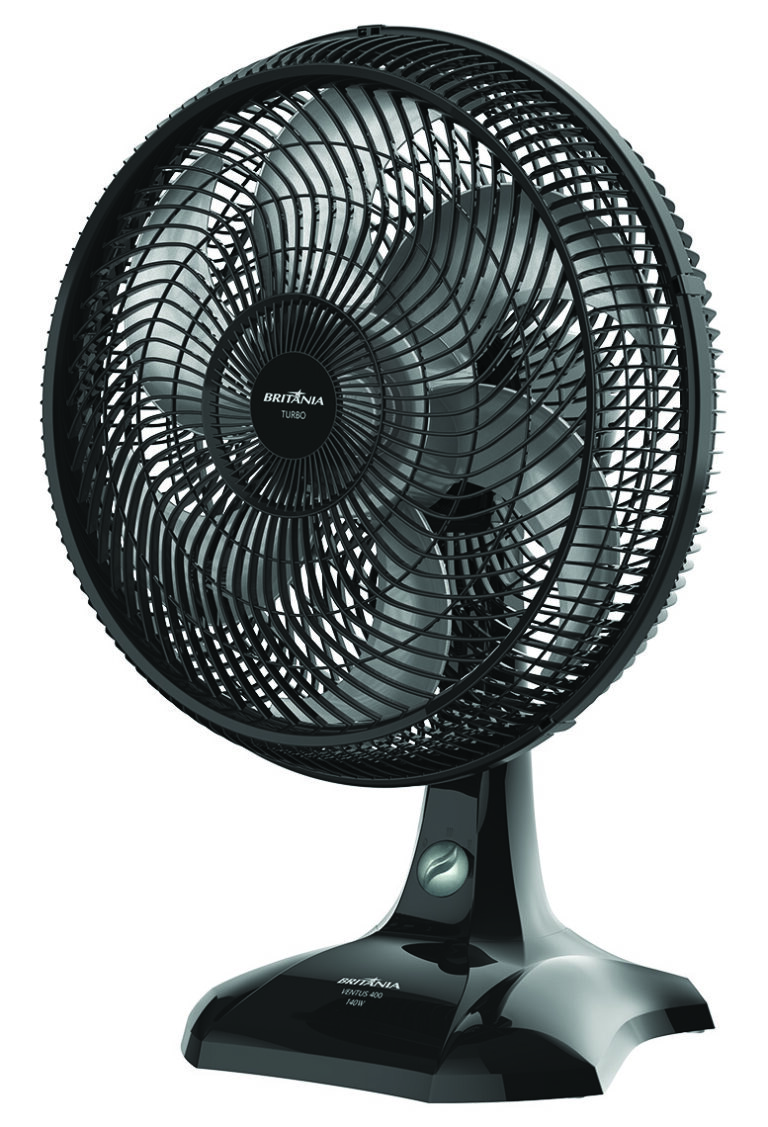 BRITÂNIA
Ventus 400 Turbo 033011160
The device, with 140 W power, has Maxx Force technology, a propeller with six blades and high ventilation power. It has three speeds (soft, moderate and intense), an oscillating system, which allows wide distribution of air in the environment, and automatic vertical and horizontal oscillation. The removable plastic grid is easy to assemble, disassemble and clean. It has an adjustable vertical inclination tilt to better direct the airflow, handle for transport and cord holder. It can be used on the table or on the wall. It has a safety thermal fuse, which gives more durability to the product.
CADENCE
Cadence Turbo Comfort Fan – VTR478
With ergonomic and functional design, the model has as main features the fusion of 126 W of power and three speeds. It has a propeller of six blades and uniform oscillation, in other words, it turns equally on both sides and with strong wind. It is very effective in rooms of up to 20 m². The fan has low noise and is 2 in 1, can be placed on the table and floor or easily fixed to the wall. It comes with a 12-month guarantee and voltage bivolt. It weighs 3.2 kg.
LOREN SID
Wall Fan Tufão Sprint 60 cm
The fan of the brand, with fully national production, has adjustable inclination, motor with two bearings and thermal protector. It has a power of 155 W and it oscillates. Economic, the device has AAA classification with Procel seal in all speeds. The product is bivolt and has speed control and one year guarantee.

MALLORY
Max Control column
With an exclusive 15 bladed fan, it has 140 W power and a Smart Swing system: this allows the fan to oscillate without following the speed, providing greater thermal comfort. The column fan has automatic lateral oscillation and remote control with automatic shut-off by means of a programmable timer. Its air flow rate reaches 1.30 m³/s. It has energy efficiency type A in the three speeds, which ensures savings on the electricity bill.
MONDIAL
Line Super Turbo VTX 40 CRYSTAL
The new model of the brand, which will be available from October, has eight blades and transparent propellers with chrome details. This new version provides lightness to environments. It has table and column versions. The propellers are made of transparent polycarbonate. The device has an aerodynamic design, which ensures greater silence. It has an adjustable column and three speeds: maximum, medium and minimum.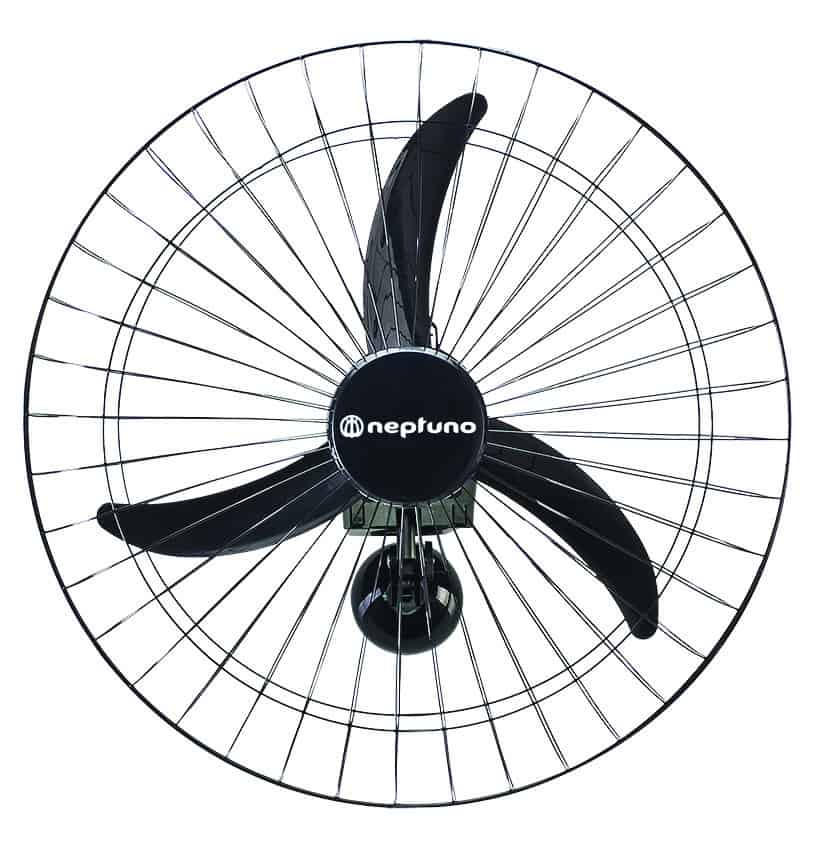 NEPTUNO
Wall Fan 60 cm NPT-60 black bivolt (127/220 V)
Ideal for environments that need great ventilation, the product has power of 200 W and plastic propellers that, in addition to light and strong, increase the useful life of the motor. The horizontal oscillation provides a flow of air better distributed throughout the environment. It also has regulation of inclination, is bivolt selective and has electrostatic paint on the grid of high resistance. The product is equipped with a thermal protector. It has adjustable speed, Inmetro certification and guarantee of 12 months.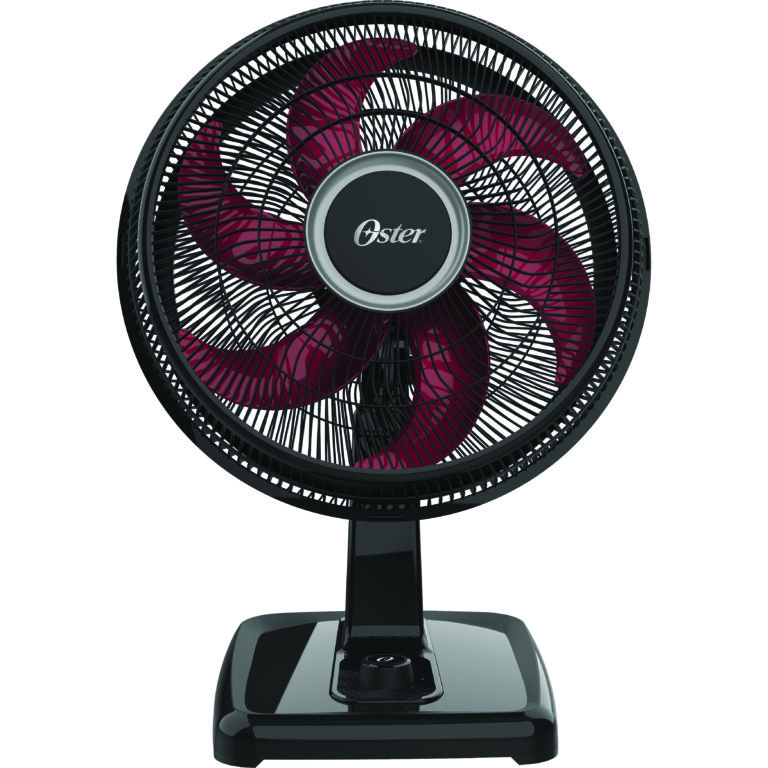 OSTER
Oster Power Fresh 2 in 1 Fan
The product has as its main feature the power of 140 W, which produces stronger winds. The grids of the fan are designed forward, creating Max Cool, an area of maximum wind. The model, which is 2 in 1, has horizontal oscillation, which takes the wind in all directions, and two vertical variations of inclination. It also has a handle for transport, which makes it easy.
PHILCO
PVT492BA Turbo Fan 103011047
With 165 W of power, the product has the Maxx Force technology of propeller with 10 blades, which ensures greater performance. It has three speeds (minimum, medium and maximum) and an oscillating system, which allows ample distribution of air in the room. It has automatic vertical and horizontal oscillation. It is super-quiet and has adjustable vertical inclination for better airflow direction. It has a handle for transportation, transparent polycarbonate propeller and thermal safety fuse.
TRON
Tron Azzam black and brushed aluminum
The ceiling fan has 130 W power and is bivolt. The model has high ventilation power and lighting with a three-stage LED spotlight, plus options for hot and cold light. This differential allows the product to illuminate environments efficiently. It has a maximum speed of 500 rpm and a diameter of 1,060 mm in diameter.
VENTI-DELTA
Delta Turbi Fan
With exclusive and patented design, the product manufactured in Brazil comes fully assembled in the box, ready to connect. It is 2 in 1, it can be used on the table and on the wall. It has three blades and 1,650 rpm rotation. It reaches a maximum power of 130 W. It has Inverse Grid technology and is silent. It has a thermal protector and three speed options. It is available in 127 V and 220 V, and in various colors, such as white, black, green, marsala and nude.
VENTIMAIS
Air Circulator Éolos 35 cm
The product has a modern design and a propeller of six blades. Has fairing in piano black and propeller in aged gold. It has vertical articulation adjustment and is 3 in 1, can be used on the floor, table or wall. It has low power consumption and high performance. The fan is plug and play, ready for use, with no need to assemble. It reaches up to 45 W power and has 35 cm in diameter.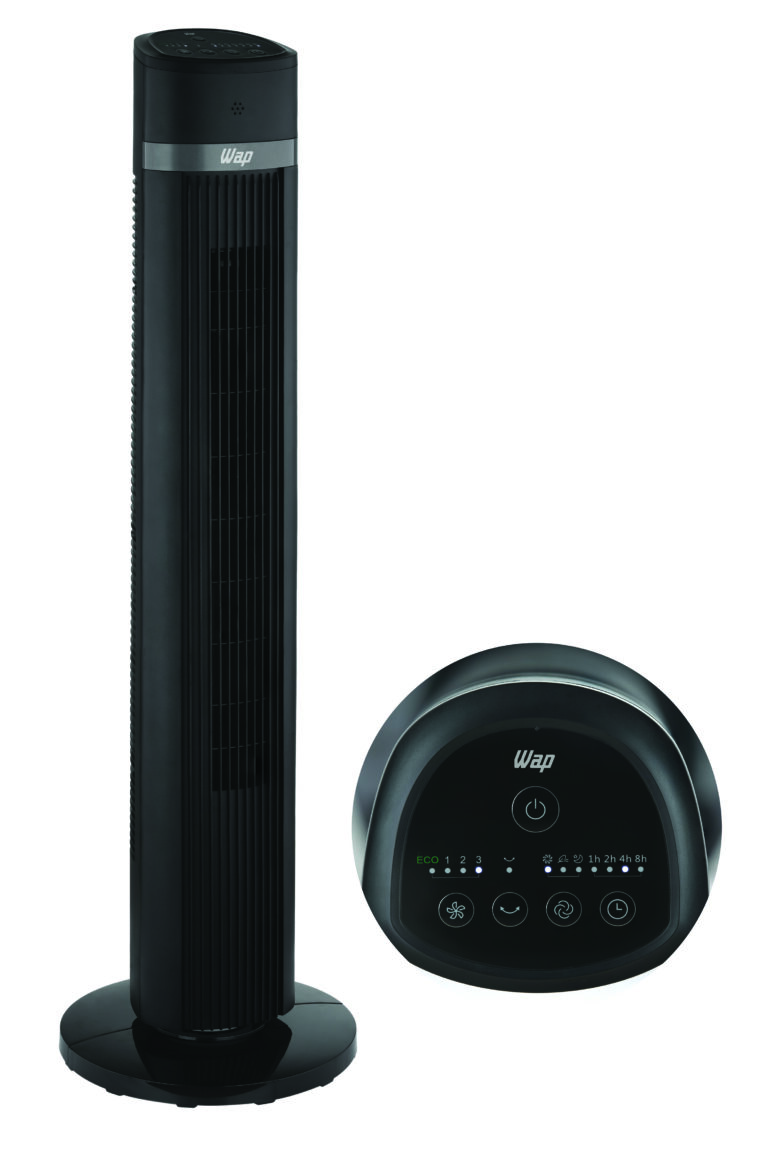 WAP
WAP Tower Fan
Scheduled to be launched in November, the fan is ultra-quiet. It has a modern and minimalist design in black and premium finish. With a height of one meter, it enables ventilation in a large area. It has three ventilation modes (natural, sleeping and normal wind) and the ECO function, which makes it more efficient and economical. It has the option of 180° oscillation for better air distribution, remote control, timer for up to 15 hours continuous and automatic shutdown Suggested price on 08/04/2022: R$ 599.90.
Source: Eletrolar News #150