FOOD PROCESSORS
With attributes that facilitate the meal preparation, the food processor has been achieving high sales performance since last year. It is a practical product, with an affordable price and a great help for all types of cooks, from amateurs to professionals. In this Dossier we will share the news of the category.
ARNO – MULTICHEF PROCESSOR 7-in-1
With 700W of power, it has a processor blade with a stainless-steel knife, a fine grating blade and a slicing blade. It has a dough mixer, emulsifier, juicer and a 3.1-liter jug. It has two speeds + pulse. For greater safety, it has a visual (just align the lid's arrow with the handle's arrow) and audible click, working only when the lid and the jug are properly locked onto the base. Available in red and black.
Suggested price as of June 23, 2021: R$ 419,99.
BLACK&DECKER – MINI-PROCESSOR MP300G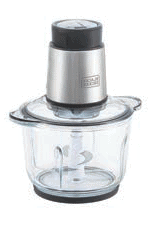 The product of the Gourmand Gris line has four high performance blades, two speeds + pulse and 300W of power. With the four sharp stainless-steel blades, the user grinds more food at once. With two of them, you can process less food amounts. The glass bowl has a capacity of 2 liters. It has a safety lock: the start button is activated only when the cup is correctly fitted to the lid and the blade.
Suggested price as of June 7, 2021: R$ 299,00.
BRITÂNIA – COMPACT MULTI-PROCESSOR BMP950P
It is a compact 2-in-1 product: blender and processor. It features the exclusive Revert function, which makes the blades rotate in both directions, maximizing shredding. It has a power of 250W and six crushing blades, with Pro Maxx 6 technology. The processor jar has a capacity of 500 ml and the blender, 850 ml.
CADENCE – EASY CUT MINI-PROCESSOR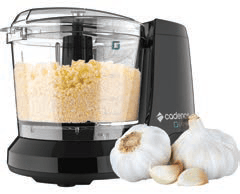 Highlights the Easy Cut mini-processor, a compact product. It has the Easy-On system, that it does not have a switch-on button, which makes it easier to use. The device has power that reaches up to 100W. It also has a safety lock.
Suggested price as of June 15, 2021: R$ 139,90.
LENOXX – 2-IN-1 RED TURBO MIXER AND PROCESSOR 600 PMX405
The product crushes and mixes food. It has 600W of power and dual speed, providing more efficiency when mixing food. Its stainless-steel rod and blades have greater durability and strength. Can be used directly in the pan. It also has removable parts for easy cleaning and only works with a locked system engaged.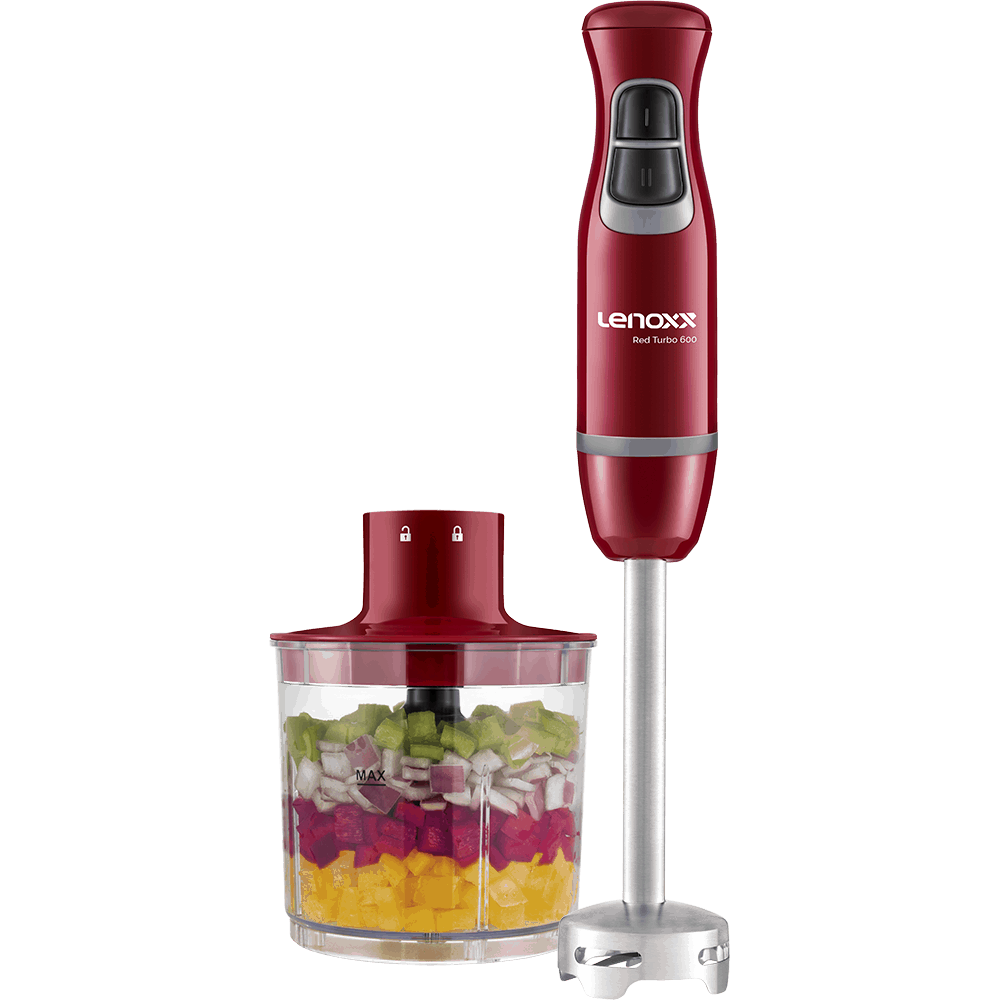 Suggested price as of June 14, 2021: R$ 259,90.
MALLORY – B. POWER PROCESSOR AND BLENDER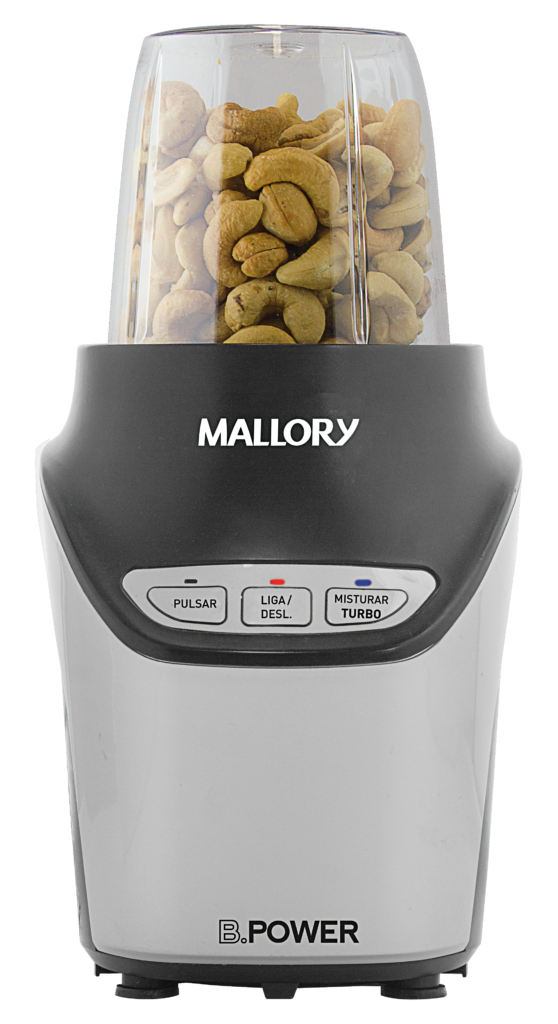 With 1,000W of power, it has an Easy Touch digital panel and three functions: pulse, mix and turbo for the preparation of juices and sauces. Also crushes ice. It has a special blade for processing grains and herbs. Fruits can be placed whole, unpeeled, and do not need to be strained. It has a stainless-steel knife with six blades, two resistant Tritan cups (1 liter and 400 ml), safety lock, non-slip base and set of lids, which allows it to be used as a squeezer.
Suggested price as of June 15, 2021: R$ 496,99.
MONDIAL – MINI PROCESSOR TURBO PRATIC MP-16B
It has a power of 300W, a speed + pulse, which allows you to control the desired degree of food crushing, and a stainless-steel knife. Crush and mix fruits, vegetables, meats and nuts. It has a safety lock and only works when the jug and lid are correctly fitted and locked. It has a feeding nozzle, which makes it easy to add extra food. Its parts are removable.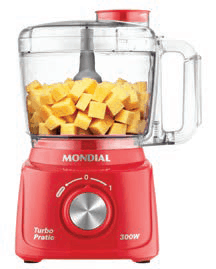 Suggested price as of June 15, 2021: R$ 199,90.
MULTILASER – UP HOME FOOD PROCESSOR 3-IN-1
Available in red, the product dries, cuts, processes and grinds different types of food. It has three blades with centrifuge, mixer and safety lock. Its blades make it possible to cut vegetables faster. The processor is compact, easy to clean and convenient to store.
Suggested price as of June 7, 2021: R$ 109,99.
OSTER – 3-IN-1 COMPACT FOOD PROCESSOR
The brand highlights its compact 3-in-1 product, which grinds, chops, grates and cuts food. With the capacity to process 700 ml of solids and 300 ml of liquids, it has an innovative design. Furthermore, it is free of bisphenol A, a compound often used to make polycarbonate plastics and epoxy resins. It has a safety lock and is detachable, which makes cleaning easier.
Suggested price as of June 14, 2021: R$ 269,90.
PHILCO – MULTIPROCESSOR PMP1600 GLASS TURBO
With a power of 1,400W, the product is 9-in-1: processor, grater, slicer, emulsifier, blender, juicer, light and heavy dough mixer, and has a blade for potato sticks. Your glass cup has the exclusive PRO MAXX 6 technology, with 6 stainless steel blades for grinding.
Source: Eletrolar News Magazine #143