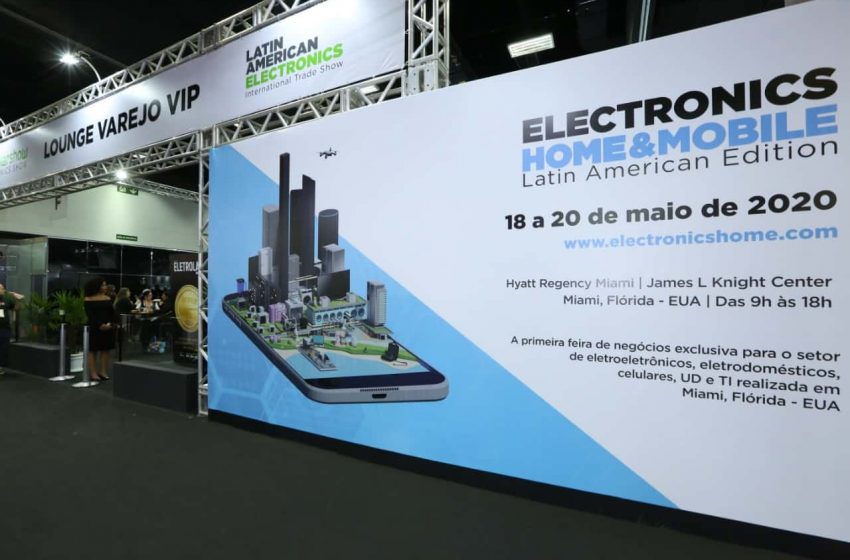 Grupo Eletrolar holds in Miami, FL / USA, the first international trade show focused exclusively on consumer electronics categories for the Latin American market.
Grupo Eletrolar officially presented on Monday (29.07), during the opening press conference of the Eletrolar Show & Latin American Electronics, the largest consumer durable goods B2B fair in Latin America, the Electronics Home & Mobile. This is the first international show focused on the Latin American consumer electronics market, which will be held in May 2020 in Miami, Florida, United States.
The trade fair is aimed at the countries of Latin America and the Caribbean, with the objective of offering opportunities for companies to create new partnerships, present launches, increase brand visibility and generate business in such markets.
Great business expectations are open to exporting companies in Brazil and Latin America, for several reasons: Miami is the gateway to Latin America, is an import and export hub, held the leading international brands and distributors offices, and offers logistical facilities, as well as the dominating language in the city is Spanish.
"It is an initiative that expands the consumer market in neighboring countries," says Carlos Clur, President of Grupo Eletrolar. Due to the interest shown by several exhibitors of Brazil's show in the Miami fair, the Group informs that it is available to provide any clarification about the event, during the Eletrolar Show & Latin American Electronics realization.