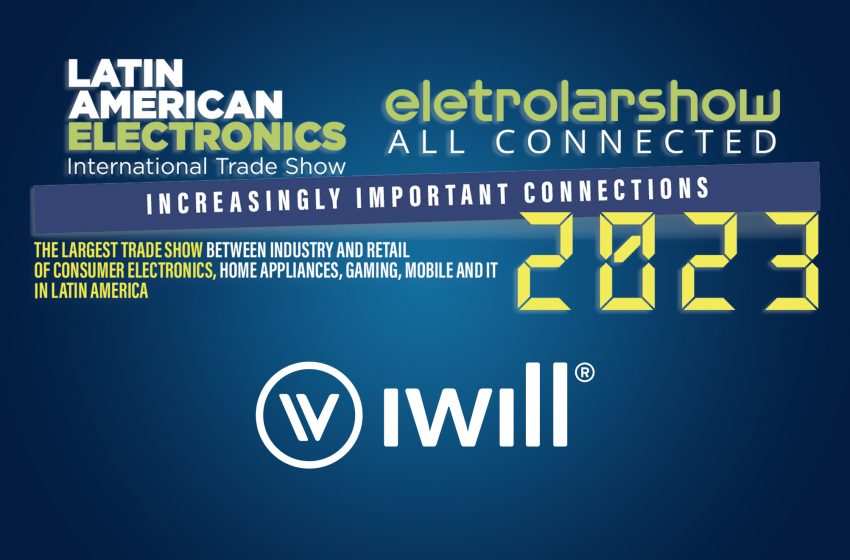 iWill CONFIRMS PARTICIPATION AT ES 2023
Company considers the fair important to present news and consolidate contacts.
The iWill exhibits in the Eletrolar Show fair since 2017, says Jeferson Ferrão, CEO of the company. "The results have always been surprising in every year. There are many contacts with colleagues, customers and a diverse audience that brings excellent prospects for new business and partnerships."
The products for 2023 are not defined, but the CEO highlights two from the current portfolio: the Strong Cable, with five-year warranty, is MFi homologated and has an original Apple chip. It is 10 times more resistant to breakage than standard iPhone cables and supports up to 30 kg of force. Another is the Elite Bass Wireless, an extra-ear headset totally free of wires. It has control buttons on the speakers and capacity for up to 25 hours of continuous playback.
The company is looking forward to 2023, says Jeferson. "The accessories market is growing and diversifying, and Eletrolar Show brings a unified perspective of part of this universe of technology and innovation. It is an important moment to present the iWill identity and the novelties we will bring, as well as being an excellent opportunity to exchange ideas and consolidate new contacts."
The 16th Eletrolar Show, the most important business fair in Latin America in the segments of electronics, appliances, cell phones, IT and UD, will be held from July 10 to 13, 2023, at the Transamerica Expo Center, in São Paulo (SP).
More information about the event can be found at www.eletrolarshow.com.br