COFFEE MAKER AND TOASTER: The perfect match of all morning
Traditional small appliances, the products are innovated with technology and keep high sales. Coffee makers had a 23% increase in sales from January to November 2020 compared to 2019.
By Neusa Japiassu
Second most consumed drink in the world, after water, coffee saw its market grow with home office, which benefited the category of coffee makers which, from January to November 2020, recorded an increase of 23% in revenue compared to 2019, according to research firm GfK. "The taste of Brazilians for the drink and the offer of practical and accessible products help positively when buying a coffee maker", says Flávia Bertocco di Celio, marketing manager of Newell Brands, owner of the Cadence brand.
When people eat at home these days, the home office break with coffee has taken on a new meaning. "Families are looking for more and more comfort and practicality. Analyzing the development of the market and the growth of coffee consumption in capsules and in powder, we launched several models with differentiated design", says Raphael Benedetti, marketing manager at Groupe SEB, owner of the Arno brand.
Brazilians are going through what the market calls the third wave of consumption, says Darci Friedbel, Commercial Director of Tramontina. "Brazilians have been looking for quality coffees and diversified ways to extract a good drink. Without being able to frequent their favorite coffee shops, they invest a little more to enjoy quality coffee at home. Thus, the segment of coffee makers and coffee grinders registered growth of over 20% in 2020."
From January to November 2020, the category of coffee makers had a 23% increase in revenue compared to the same period in 2019.
The economic and behavioral changes that have occurred around the world in recent months have changed habits and generated an increase in sales of premium machines, says Thaiane Cortez, marketing manager of Philips Walita. "Compared to the first semesters of 2020 and 2019, the sales value has increased by an average of 12%, which shows the great development trend in the category with high-end products."
COFFEE WITH WARM BREAD
Britânia and Philco have several models of coffee makers and toasters. "Brazilians are great consumers of coffee and the convenience that the products offer facilitates the preparation to start the day", says the executive director Cristiane Hansen. "Coffee is part of the daily life and history of the country. It is from the consumer's need to save time that opportunities arise in the market for electric coffee makers and toasters that provide superior experience in taste and quality", says Carla Goes de Barros, marketing and product Manager at Lenoxx.
Just the fact that you do not have to go out to buy bread every day contributes to the increased use of the toaster, as it allows you to heat frozen bread, says Giovanni Marins Cardoso, co-founder of Mondial Eletrodomésticos. "And the electric coffee maker is a national need. It helps in preparing the drink and is always at hand. Brazilians consume coffee several times during the day."
In the market for a long time, the toaster showed more strength in 2020 in some regions of the country and joined the coffee makers, always well sold, says Flávia Bordin, manager of Multilaser appliances products. Another reason for growth is the agility to prepare a coffee with toasted bread, says the marketing manager at Black + Decker, Marta Schulz. "The main motivation for buying these products is the passion of Brazilians for coffee. Practicality also drives the category."
MARKET IN 2021
From May 2020, when people realized they would have to stay at home longer, marketing increased. "We anticipate growth in coffee maker sales for 2021, in the wave of expansion we saw in the second half of 2020. The convenience of the product, combined with the daily needs in the kitchen makes it extremely popular", says Giovanni, from Mondial Eletrodomésticos.
The habit of having an espresso at home also increases sales. "Our expectation is for growth for special coffee machines, as there is a movement to change patterns, demands and consumption trends", says Thaiane, Philips Walita. "In Brazil, a lot of coffee is still consumed in filter, but there are countless other ways that we are learning to appreciate. Therefore, we understand that there is a lot of potential for this market", says Darci, Tramontina.
Ground coffee, espresso or capsule machines are booming. "Most Brazilians still make their breakfast and afternoon coffee at home. In addition, we went through the renovation of these machines at a time of greater use in the home and especially in the sophistication of consumer habits, which seeks machines with a better finish, new systems and more practical", says Raphael, Groupe SEB.
Meeting the needs of its audience is the focus of Cadence, says Flávia, Newell Brands. "The expectation for these products remains positive. We want to keep working to increase our sales and to do this we are constantly investing in the development of items with designs and colors that offer added value."
For the Britânia and Philco brands, the expectation is for growth with the launch of new models for both coffee makers and toasters, according to Cristiane. The Multilaser expects to expand the line of coffee makers and toasters in 2021, to offer more options to customers, says Flávia.
Coffee makers and toasters have a strong relationship with family habits, says Marta, Black+Decker. "We have an incredible positive expectation. People are increasingly valuing family life, which ultimately affects the growth of categories like coffee makers and toasters."
"For the next year, we see a positive scenario, considering the perspective of the gradual recovery of the economy in the post-pandemic. And we believe that the reheating of consumption has the potential to further expand the prospects of our product line", comments Carla, Lenoxx.
See the companies' highlighted products.
ARNO/ GROUPE SEB
Arno, brand of the Groupe SEB, has a new line Nescafé Dolce Gusto, with three models: Basic, Plus and Touch. "The Genio S Plus coffee machine has 15 pressure bars, 0.8-liter reservoir, cleaning alert and Play & -Select, which combines practicality and precision in automatic preparation. It has more than 30 capsule options, from coffee to dairy products and teas", says the marketing manager.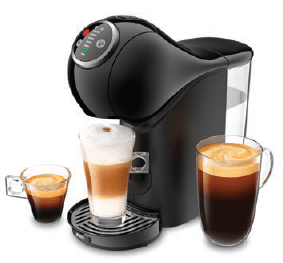 Suggested price on 12/09/2020: BRL 639.99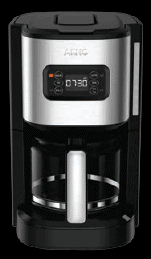 Suggested price on 12/09/2020: BRL 419.99
With an Element filter, a coffee maker has an oversized water dripper, integrated timer up to 24 hours, modern design and exclusive electronic panel. It has a permanent filter, capacity for up to 45 cups of coffee, optimized filtration and drip control. Comes with a powder metering spoon.
BLACK+DECKER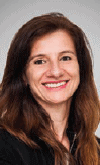 The CM2001 coffee maker has adesign that matches all kitchens and current home offices, says the marketing manager. "It has a capacity for 25 to 30 coffees and a stainless-steel thermos, which keeps the temperature of the drink for longer."
Suggested price in 12/7/2020: BRL 239.00.
Suggested price in 12/7/2020: BRL 139.00.
The TO800 toaster, also with modern design and finish, is a product with multiple functions: toasting, heating, and defrosting. It is indicated for those who cannot forego toast for breakfast.
BRITÂNIA & PHILCO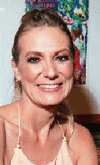 It has an extensive portfolio of coffee makers, from two to 38 cups. "For 10 years the brand has owned the best-selling model on the market, the CP15," says the company's CEO. With a different design, stainless steel body and filter display, the BCF36PI coffee maker has 800 W of power and makes up to 32 coffees.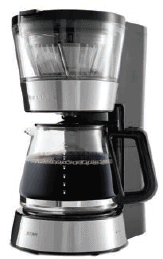 Suggested price in 12/11/2020: BRL 299.90
In toasters, the Tostapane PR model has up toseven levels of toasting and the reheat, defrost and cancel functions. Accepts all types and sizes of bread.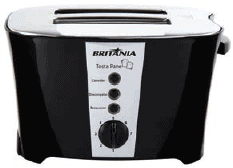 Suggested price in 12/11/2020: BRL 169.90.
With the Philco brand, the PCF50PDI Design coffee maker makes up to 45 coffees and has 1,000 W. It has a soft drip function, which conserves the properties of the coffee and homogenizes the flavor.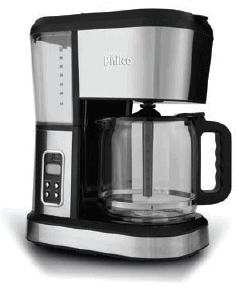 Suggested price in 12/11/2020: BRL 479.90.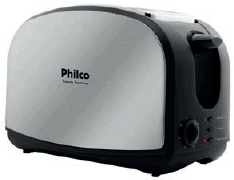 Suggested price in 12/11/2020: BRL 199.90.
In the Philco line of toasters, the highlight is the French Toast Inox, with eight levels of toasting and functions to reheat, defrost, cancel. Accepts breads of various sizes.
CADENCE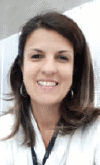 Its most recent launch is the electric coffee maker O'Clock (CAF205), which comes with a portable thermal cup, says the marketing manager of Newell Brands, owner of the Cadence brand. "It is compact, easy to clean and store, and its thermal cup has an internal stainless steel and external plastic cavity. It has a capacity of 400 ml and a permanent filter."
Suggested price in 12/11/2020: BRL 179.90.
LENOXX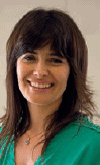 Highlights the Easy Red coffee maker (PCA019), with a capacity for 18 coffees, special glass jar, permanent filter and drip cutter system. "We bet on quality products, with modern design and affordable prices", says the company's product and marketing manager.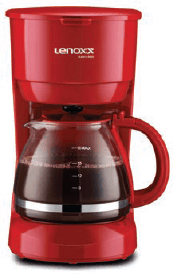 Suggested price in 12/7/2020: BRL 134.90.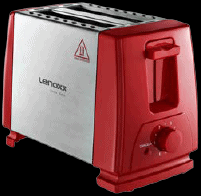 Suggested price in 12/7/2020: BRL 124.90.
The Inox Red Toaster (PTR203) toasts, heats and defrosts. It has two wide openings, for breads of varying sizes, selector with six temperature levels to adjust browning and crispness and cancel button.
MONDIAL ELETRODOMÉSTICOS
Its line has 12 models of electric coffee makers and three toasters. "We have coffee makers that serve coffee directly in cups, with a thermal jar, and espresso", says the co-founder of Mondial. "The Dolce Arome Digital C-31-DG-32x makes up to 32 cups and has a programmable function to always prepare coffee at the desired time, drip cutters, water level indicator and permanent filter holder."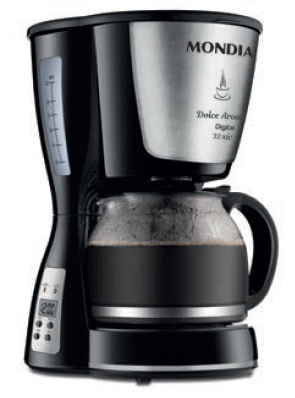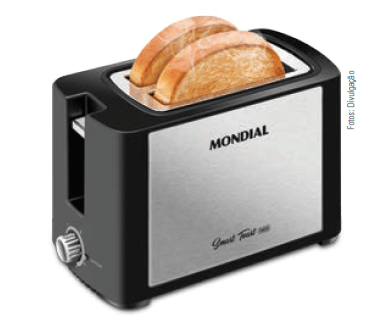 The T-13 toaster, like the other two models in the line, has an extra-wide opening to accommodate different types of bread, modern design, six toasting options and cancel function.
MULTILASER
It has four models of conventional coffee makers and two toasters, says the company's appliance manager. "We have two-cup coffee makers. They make a hot coffee right in the cup." Its highlight is the BE015 / 16 in red, available in 127V and 220V.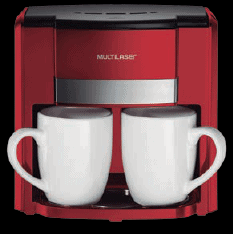 Suggested price on 12/11/2020: from BRL 129.90.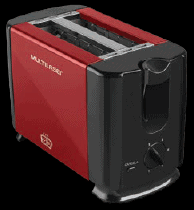 Suggested price on 12/11/2020: from BRL 99.90.
In toasters, the CE141 / 142 model has six heating levels and a crumb collector. Also, in red, it is available in 127V and 220V.
PHILIPS WALITA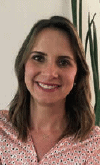 With a modern and sophisticated design, LatteGo, a premium coffee maker, has 100% ceramic grinders, which can be adjusted in 12 levels to choose coffee grinding, explains Philips Walita's marketing manager. "It has a system that produces soft and creamy milk froth, AquaClean filter, Aroma Extract, compartment with a capacity of up to 275 grams for powder and coffee beans, 1.8-liter water tank, automatic shutdown and two-year extended warranty."
Suggested price in 12/7/2020: BRL 4,999.92.
TRAMONTINA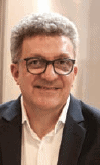 Highlights the Express Pro coffee maker. "The model has a 16-level grinder to obtain the correct thickness according to the type of grain and control of the grinding dose", explains the commercial director of Tramontina. The model has a stainless-steel body, has a precise water heating system, milk vaporizer and 15 bar pressure pump.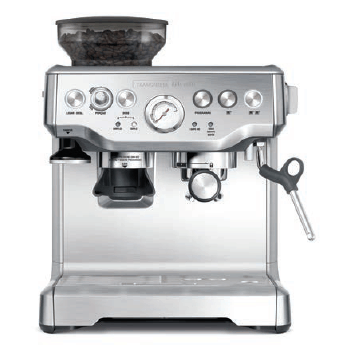 Suggested price in 12/3/2020: BRL 6,499.00.
Source: Eletrolar News Magazine 140