POWER TOOLS GAINED MORE VISIBILITY IN 2020
The pleasure of doing repairs with own hands has become a hobby for many, and the current economic situation has favored sales of these products.
By Neusa Japiassu
Retailers had strong arguments to value the exposure of power tools in their stores this year. The market has grown in size and became stronger. With the consumer at home, due to the pandemic and the "do it yourself" concept, many took advantage of this period to repair, create new parts and make the activity a pleasure shared with the family. This also saved a little more.
The "do it yourself" concept has been increasingly incorporated into the consumer's daily life.
Having tools at home provides greater practicality for small daily repairs, says Cristiane Hansen, Britânia's general director. "The big advantage is that our tools are ideal for small renovations. This year, we brought in our communication several influencers who further reinforced the 'do it yourself' proposal – DIY – for our brands."
The DIY concept has been increasingly incorporated by the consumer and has been strengthened by the pandemic. The hobbyist tools had an increase in sales, mainly in the category of screwdrivers, says Mondial Eletrodomésticos co-founder Giovanni Marins Cardoso. "The greatest motivation is to facilitate the work and allow it to be done in a way that is closer to what a professional would do. Power tools really help the user to do a more qualified and efficient job."
The line of power tools for domestic use registered a significant increase in sales this year, adds Felisberto Moraes, director of Tramontina. "We believe that spending more time at home made people look for new activities. Doing with your own hands carries a remarkably interesting and necessary feeling of well-being and relaxation for this period."
GOOD POTENTIAL MARKET
Considered essential, the building supply stores did not close during the pandemic, recalls Rafael Santos, general manager of Hammer, a Lenoxx brand. "Many people, due to unemployment, started to perform informal services of mason and plumber, as a means of support. I also believe that many did not hire service providers for fear of Covid-19 transmission."
The market has potential for growth, but still below consumption levels by industry and construction professionals, says Pedro Costa, sales director of the power tools division at Robert Bosch in Brazil. "The consumer saw in the service provision activities away of complementary income or even an economy with the maintenance, which are usually done by third parties."
Retail is an important means of sales for power and electrical tools.
As the consumer becomes interested and seeks more information about DIY, he ends up buying a new tool or accessory. "The lines focused on concrete, masonry and wood are those that grow the most, such as drills, screwdrivers, sanders and saws. There is an increasing public interest in purchasing battery products, and Black + Decker invests in this portfolio", says Paulo Penna, brand tools manager.
RETAIL: SALE PARTNERS
The line of tools from the Britânia and Philco brands had more than 80% of its revenue focused on retail, says the company's general director. "However, we know that we still have a multitude of opportunities with home centers and specialized retailers, in addition to online. Sales are expected to triple next year compared to 2020. We are working with several launches and looking for new sales channels."
For Mondial Eletrodomésticos, sales are higher in retail, but the home center is also a search and destination channel for consumers who want tools. "We expect significant growth in 2021. The sales of screwdrivers increased significantly in 2020 and, with the new models, we hope to obtain even more promising results", says the co-founder of the company.
The civil construction segment is fundamental to the country's development, due to its economic and social importance, recalls the Bosch sales director. "A small business owner needs to attract customers who are in the vicinity. In order to help the chain as a whole, the brand maintain a close relationship with the market and with users, who have training, services, communication, brand exposure and support."
About 40% of sales of power tools in Brazil are made in large retailers, where the attractiveness is the variety of products and easy payment, says the general manager of Hammer, a Lenoxx brand. "We have major challenges for 2021, such as political and economic uncertainty and the future with Covid-19, which may cause a slowdown in the consumption chain. But we believe that this ecstasy in the civil construction segment will last for the next 12 months."
Retail and neighborhood hardware stores are good sellers of power tools. "We seek growth over 2020, a challenging year, but one that showed recovery in the second half. What will support this growth will be the product launches in 2021. Mainly a lot of new features in the battery line will be presented to the market", says the tool manager at Black + Decker.
Retail is an important means of sales for power tools as well as hand tools. "The Grupo Tramontina's products are distributed through the five distribution centers in the country. The moment is one of many uncertainties, but the company is preparing for a realistic scenario in 2021, with growth of around 10% compared to the previous year", says the Group's director.
See the companies' highlighted products:
BLACK+DECKER
In its portfolio has power tools and kits. Highlight for the BCD704 screwdriver and impact drill with rubberized grip, 1.5 Ah lithium-ion battery, 3/8 chuck without key, speed 0-400 – 0-1,400 RPM, impact 21,000, torque 45 Nm with 11 positions and LED light.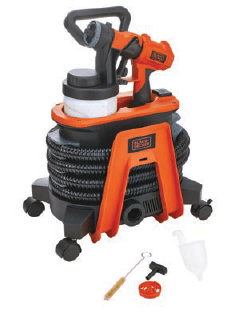 Another highlight is the launch of the paint sprayer with 1,200 W of power and capacity for 900 ml. It has ink flow control on the trigger and three-level spray system. Comes with swivel wheels, handle for easy transport and support for storage of the 3-meter hose and the power cable.
BRITÂNIA & PHILCO
The brands have a complete line of tools, such as drills, screwdrivers, saws, among others. From Britânia, we highlight the BPF03MF screwdriver, product 2 in 1, because it is also a drill. It has 18 torque controls, 10 mm quick-release chuck, flashlight, and battery level indicator. Comes with a case with 50 accessories and 12 V lithium battery, 1,500 mAh.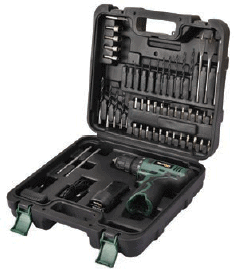 With the Philco brand, the PTL01 laser measuring tape is modern and versatile. Ensures accuracy in measuring distance, area, and volume. It reaches 40 meters and stores up to 20 measurements. It uses three units of measurement: meters, inches, and feet. For darker environments, it has LED display with backlight.
BOSCH
In 2020, it launched the Bosch battery line of tools. The GSB 18V-50 ½ impact drill and screwdriver comes with two 2 Ah ampere batteries, a quick bivolt charger and carbon brushless motor. It is a maintenance-free tool, with twice the useful life and greater autonomy, informs the company.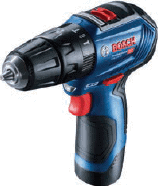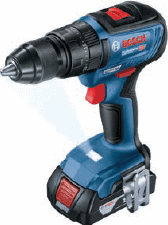 The GSB 12V-30 model also has a carbon brushless motor and comes with an intelligent ECP system, which electronically protects battery cells, ensuring longer life. It has two speeds and torque of up to 30 Nm.
LENOXX – HAMMER
It offers a range of hand and power tools, such as drills, hammers, electric drills and screwdrivers. Highlight for the light and portable PP400 and PP6500 electric spray guns. The PP4000 has 400 W of power and the PP6500, 650 W. Both have a reservoir with a capacity of 700 ml and a triple function spout. They are available in 127V and 220V.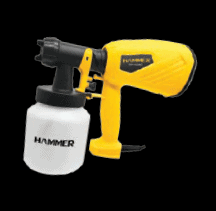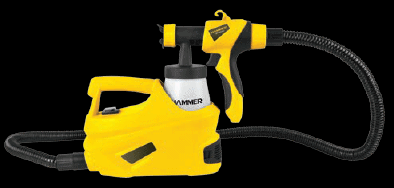 Prices suggested on 12/10/2020: BRL 299.00 (PP400) and BRL 499.99 (PP6500).
MONDIAL ELETRODOMÉSTICOS
Offers a complete line of power tools. The PI-10MA screwdriver is 3 in 1: screwdriver, drill and impact drill. It has 12V impact battery and 1.500 mAh lithium-ion battery, LED flashlight and battery indicator. Comes with a case with 13 accessories.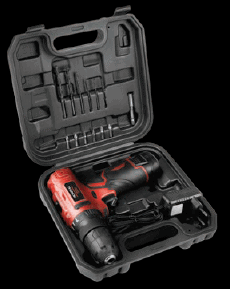 Suggested price in 12/22/2020: BRL 249.90.
Another highlight is the PI-11MA screwdriver, also 3 in 1, and with the same specifications as the PI-10MA model. The major difference is the case that comes with it, as it comes with 54 accessories.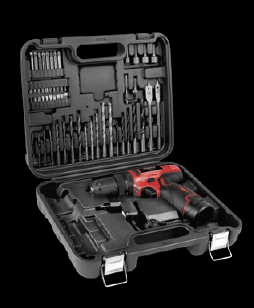 Suggested price in 12/22/2020: BRL 429.90.
TRAMONTINA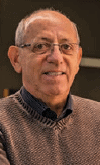 It has three lines of tools: Tramontina PRO, Master and Faça Você Mesmo (DIY). The screwdriver/drill kit, from the Faça Você Mesmo (DIY) line, is available in two versions, with 7.2 V and 20 pieces, or 10.8 V and 30 pieces. Comes with ergonomic and rubberized grip and battery with lithium-ion capacity of 1,300 mAh.
Another highlight of this line is the circular saw 1,400 W – 7.1/4", suitable for woodworking. It has an adjustable base for cutting at an angle of up to 45o and a side outlet for sawdust. Comes with hex key and parallel guide with graduation for more precise cuts. 
Source: Eletrolar News Magazine 140