Cooktops: beautiful, efficient and good selling
Gas or induction cooktops add charm to the kitchen and allow you to make the most of your space. Therefore, the category has been registering good sales rates, which in January and February grew 25% in units and 53% in revenue in relation to the same months of 2020.
by Leda Cavalcanti
A self-respecting kitchen needs to have a cooktop, especially if it is the man who will handle the pans. Exquisite product, which gives charm to the environment, the cooktop is as fashionable as the act of cooking. During the pandemic, the number of global consumers who cook as a hobby at least once a week increased by 10%, which shows that the product is synonymous with good business opportunities for Father's Day.
In Brazil, for some time, the category was considered a niche, but today it is quite consolidated and present in the best cuisines. In January and February of this year, sales of cooktops grew 25% in units and 53% in revenue compared to the same months of 2020. The average price also increased by 22%, in the same period comparison, according to data from the research company GfK.
The advantage of the cooktop is the versatility in kitchen planning. "As it does not have an oven, it is easily adaptable for installation in spaces that have different possibilities for the distribution of furniture. It extends the functionality of the kitchen and facilitates the cleaning of areas. As it is small, compared to the floor stove, and with a tempered glass table, a damp cloth is sufficient for its cleaning", says Clóvis Simões, commercial director of Atlas Eletrodomésticos.
Tendencies
There is a growing trend towards differentiated products, with design, refinement in the finish, and robustness of the materials used in manufacturing. "The presence of stainless steel, cast iron trivets and safety valves is being increasingly valued by consumers. Another point to highlight is the growing demand for induction models", says Felipe P. Lazzari, director of Tramontina.
Induction cooktops are a notorious trend in the market, says Henrique Fonseca, director of sales and marketing for Mueller's stove unit. "The act of cooking without flame is still unusual for many, but it brings very positive aspects, such as safety, because it works with electricity and not gas. The unique design and practicality, with the timer and easy cleaning, for example, are other advantages, as they have no grills or burners."
Contemporaneity is a characteristic of these products. "Induction cooktops are combined with the latest technology in the cooking market. Its principle of operation starts from the generation of an electromagnetic field that instantly heats only the pan positioned in the indicated place, reaching high temperatures in a few seconds", says Karen P. Fischer, commercial and marketing director at Fischer.
The cooktop, without a doubt, is a differential in the environment. For this reason, it is increasingly conquering the Brazilian public. "It translates into elegance and sophistication for the kitchen, in addition to taking up little space and being easy to clean. Gas cooktops, as they have more affordable prices and do not require exclusive utensils, are the models that have the greatest acceptance", says Adriana Gimenes, product marketing manager at Mondial.
Beuaty in the kitchen
The kitchen has always been the heart of the house, recalls Anildo Warmling, Fogatti's manager. "There was a time when people walked away from it, but the return has been very strong in recent years, so much so that the demand for kitchens with countertops, the so-called islands, has increased because they create comfort for people who like to see the food being prepared. This reinforces the intersection of the kitchen layout in the choice of the cooktop."
Today, there are two important aspects. "On the one hand, we have the gourmet movement, which seeks greater potency of flames, robust pot holders, induction, control and professional design. On the other, are the built-in kitchens, which have been winning the home of many Brazilians. Models with a modern design, compact and that fit in any kitchen are the trend in this segment", says Renata Dirickson, category manager at Electrolux.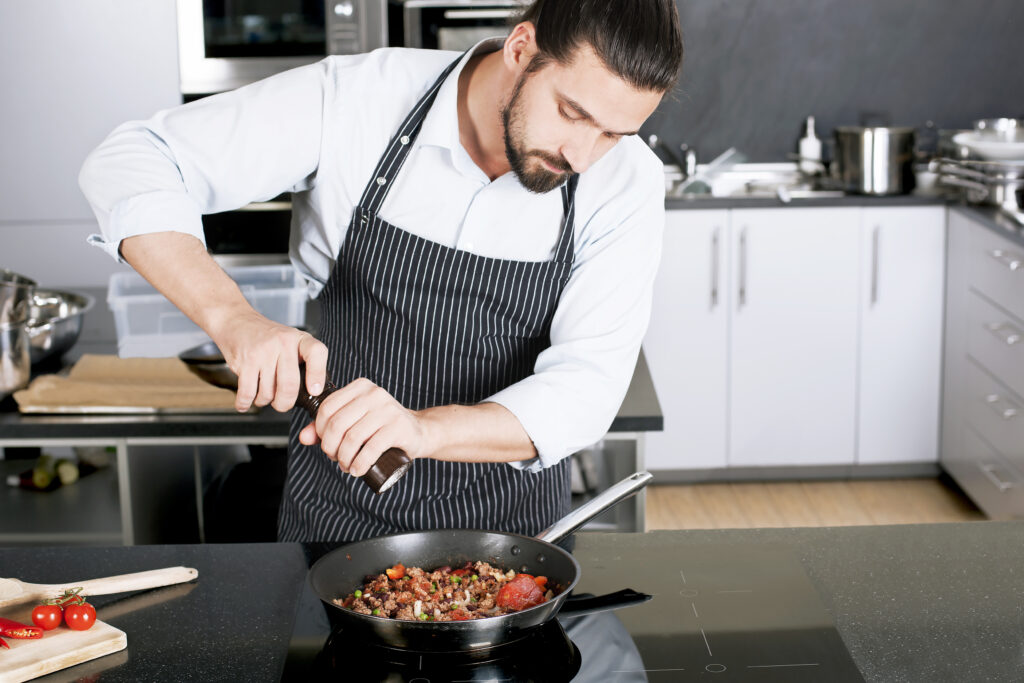 Technology and efficiency in the kitchen define these products. "Its design makes the environment more contemporary and refined, in addition to facilitating cleaning. The most popular products are those with four or five mouths, with a simple flame. Induction models are gaining market share, as they are safe, efficient and easy to clean", says Cristiane Clausen, general director of Britânia and Philco.
Models for retail
Atlas Eletrodomésticos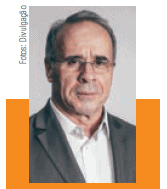 Some cooktops have four and five burners. A highlight is the Atlas Agile Up Glass, with burners made in aluminum, which ensures greater ease of cleaning and durability of the pieces, super-automatic ignition and circular trims, which better fix the pots. It has a new design tempered glass table, which expands the space for cooking, and removable handles. The five-burner model comes with a triple flame burner, with 3.3 kW of power, which speeds up meal preparation.
Another product, the White Cooktop Turbo Dako is tempered glass with an infinite border in Cristal Clear white, which is not yellow due to the technology used in the manufacture of the paint. The five mouths are 68.5cm wide by 11.8cm high and 46cm deep, and the four burners, 59.6cm x 11.8cm x 46cm. It has cast iron trivets, super-automatic ignition and safety lock, that is, the button only rotates if pressed. It is bivolt and also available in black.
Cooktop Agile UP Glass
White Cooktop Turbo Dako – Suggested price as of April 23, 2021: between R$ 469,00 (4-burner model) and R$1.109,00 (five-burner).
Britânia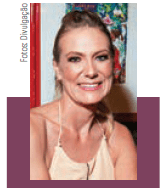 The brand offers a complete line of cooktops for fathers who enjoy cooking. Its induction model, the BCT04P has flameless technology and is safe and efficient. It has nine levels for temperature control.
The product has a Turbo Heat function, digital display, touch panel, burner for containers from 12cm to 21cm, automatic safety shutdown, and anti-spill protection. The cooktop recognizes pots with a magnetic material bottom.
Cooktop BCT04P – Suggested price as of April 22, 2021: R$ 580,00.
Electrolux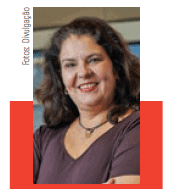 The IE6SF models, with TFT display, temperature sensor and innovative design, and the IE8FB are the tops of the induction line of the brand. The IE8FB is for fathers who are already almost chefs, due to the exclusive Flexibridge function, a flexible area that in addition to allowing the placement of pots in various ways, has the Chef function – for example when you move the pot, the temperature changes immediately, which is ideal for reducing a sauce.
For the gourmet fathers to expand their experiences in the kitchen, the GF75X gas cooktop is also available, offering a professional finish. It has cast iron trusses, robust and firm, in addition to a resistant stainless-steel finish.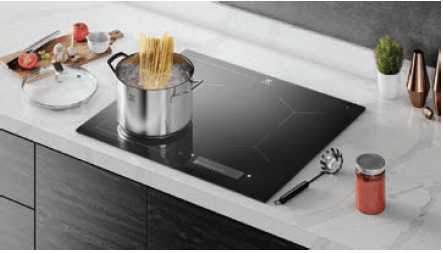 Cooktop IE65F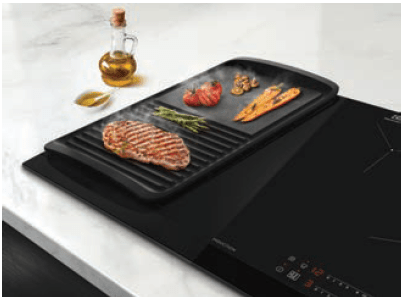 Cooktop IE8FB
Fischer
The most recent launch of the brand is the TOP 5Q cooktop stove, equipped with exclusive hybrid technology. That is, it is a product that has gas and electric burners, which provides greater flexibility when cooking. With contemporary design, Fischer TEC has an LED system that indicates temperatures equal to or above 50°C on the table, ensuring greater safety during use, total power of 11,230W, cast iron trivets, more resistant metal manipulators, and sophisticated finishing.
In the Infinity line it launches three models of 5Q T cooktops, in three colors: black, pure white and rouge red. The products are among the most powerful on the market, with a total of 11,590W. They have burners of Italian technology with high efficiency and durability. Their trivets are made of cast iron and their support is in easy-clean enamel, giving even more design and practicality to the models.
Fischer TOP 5Q cooktop stove: electric/gas glass ceramic table – Suggested price as of April 22, 2021: R$ 3.799,00.
Fischer 5Q TC Infinity pure white – Suggested price as of April 22, 2021: R$ 1.169,00.
Fogatti
For fathers with a gastronomic profile, the company recommends the V500TC cooktop, with five burners and enameled glass. It has a spacious and very safe layout for those who have children, as the PIN System allows the trivet to remain fixed and not move during use, avoiding domestic accidents.
The cooktop has three different types of flames to meet the needs of preparing meals. There are two medium flame burners, two large flame and a triple flame, which speeds up cooking and for larger pots. The brand's cooktops are classified with the Conpet A seal, and the heating is done by combustion with LPG.
Fogatti 5-burner Gas Cooktop V500TC: black enameled – Suggested price as of April 20, 2021: R$ 699,99.
Mondial
It has three gas models, which offer design, practicality and high power. The CTG-01 cooktop has four burners, which can be used at the same time: an ultra-fast burner (3,300W), a fast burner (2,850W) and two semi-fast burners (1,750W). With a total power of 9,650W, it has registers with By Pass, for better regulation of high and low flames, automatic ignition, buttons with removable stainless-steel details, individual enameled trivets and tempered glass table.
Another product is the CTG-03 triple-burner 5-burner cooktop, with a total power of 13,350W. All burners can be used at the same time. There are two semi-fast burners (1,750W), one fast (2,850W), one ultra-fast (3,300W) and a triple flame (3,700W). It also has registers with By Pass, automatic ignition, exclusive buttons with stainless steel and removable details, individual enameled trivets and tempered glass table.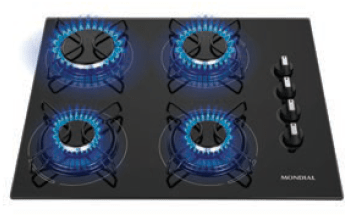 Cooktop CTG-01 – Suggested price as of April 28, 2021: R$ 489,90.
Cooktop CTG-03 – Suggested price as of April 28, 2021: R$ 699,90.
Mueller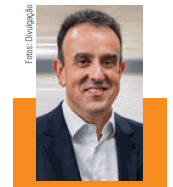 Safety is a priority in the brand's products. An example is the grid of six support points, present in the entire line of gas cooktops. The Triple Flame cooktop, with five burners, has a cast iron grill and burners as the auxiliary, for recipes that are get tastier with at a low flame. The triple flame central burner is indicated for preparations that require greater power, such as the sealing of a meat.
For gourmet fathers, who like a more minimalist environment, but do not give up practicality and precision, it offers the induction cooktop with four burners. The range of power of this line is wide, ranging from 1 to 9, in addition to the turbo option, which offers total control in the preparation of recipes. The product, with glass ceramic table, has touch panel and digital timer of up to 99 minutes.
Mueller 5-burner, triple flame cooktop – Suggested price as of April 16, 2021: R$ 769,00.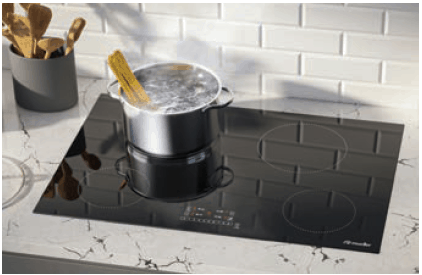 Mueller 4-burner, turbo induction – Suggested price as of April 16, 2021: R$ 2.999,00.
Philco
It highlights the PCT041 gas model, with greater flame power, which meets various preparations, from simple to sophisticated. It has super automatic electric ignition (Snap in) and four burners, one fast, with 3,000W, and three semi-fast, with 1,750W.
The cooktop has a stainless-steel top, cast iron trivets, pressure 2.8 kPa for LPG and 2.0 kPA for GN, and a register with max and min locks. Compact, the product features sophisticated design, which makes the kitchen more elegant. It is easy to clean.
4-burner PCT041 cooktop – Suggested price as of April 22, 2021: R$ 950,00.
Tramontina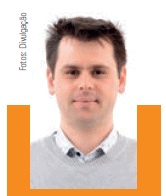 It offers more than 30 models, some awarded internationally and in Brazil, which meet the various specifications in terms of design, materials and colors. The Penta Plus 5GX TRI HE Safestop 90 cooktop has AISI 304 stainless-steel table, cast iron trivets and safety valve, which cuts off the gas if the flame goes out. Highlight for the displaced triple flame burner with a power of 4.10 kW, characteristics that make the product semi-professional.
Another cooktop, the New Slim Lune Touch 4EI 90 is by induction, which guarantees faster cooking, less energy consumption, more safety and easier cleaning. Its "in-line" burner format ensures ergonomics and ease of use compared to traditional cooktop models. It has the booster function, which increases the power to speed up the heating of the food, and timer.
New Slim Lune Touch 4EI 90 cooktop – Suggested price as of April 14, 2021: R$ 5.499,00.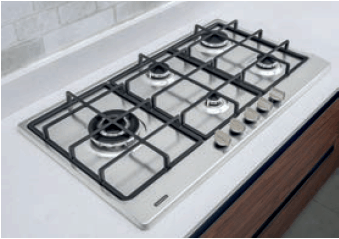 Penta Plus 5GX TRI HE Safestop 90 cooktop – Suggested price as of April 22, 2021: R$ 3.469,00.
Eletrolar News Magazine 142
eletrolar.com