Dossier – Robot vaccum cleaner
This category has been gaining more space. Today, the robot vacuum cleaner represents, in units sold, 8% of the entire Brazilian market. In value, it reached 21%. From January to June 2021, the segment grew 143% in units sold and 133% in value, when compared to the same period of last year, by GfK data. This dossier will cover the novelties in smart vacuum cleaner, wireless, easy-to-use, products that bring profits to retailers. 
BRITÂNIA
BAS03V Robot vacuum cleaner
The brand presents the robot vacuum with MOP function, which cleans while vacuuming. The device has dual voltage with 18W power output and anti-drop sensor. The battery works for 1 hour of operation. It comes with remote control that the user chooses the mode and cleaning options. It has HEPA filter and rubber wheels. Its dust reservoir holds up to 200ml.
Suggested price as of August 18, 2021: R$899,90
JETS
JETS J1 Robot vaccum cleaner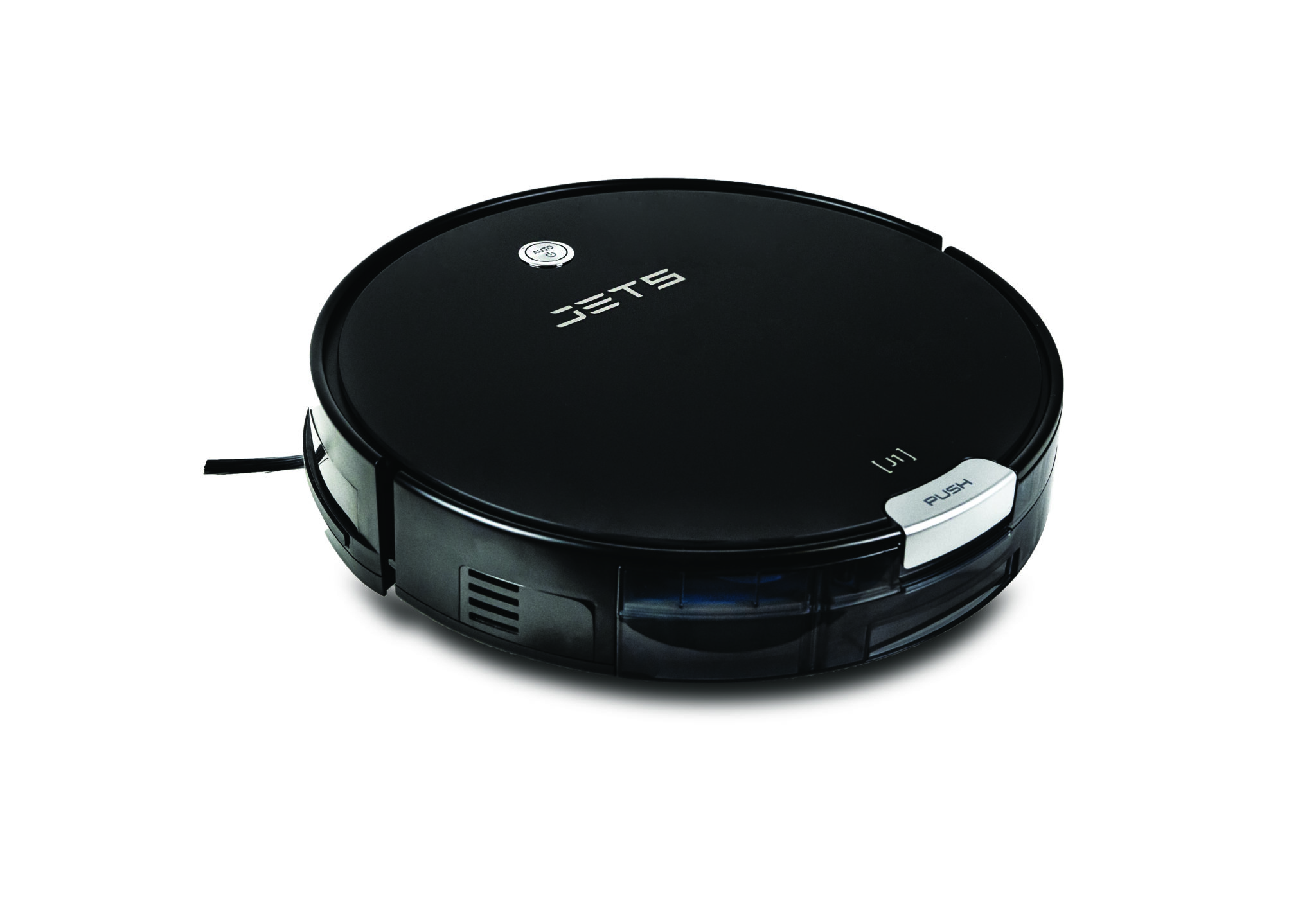 Its number one distinction is the suction capacity with 3rd generation CyclonePower, that guarantees full removal of dust, hair, insects, and animal fur. It has functionality of wet or dry mop, water reservoir with 300ml capacity, remote control, and 4 cleaning brushes. With smart navigation system, it is possible to map the area and create optimized cleaning plans. It comes with a 2600 mAh Li-Ion battery, autonomy of up to three hours and automatic recharge. The product is national and has a one-year warranty. It weighs 5.2 kg.
Suggested price as of July 28, 2021: R$ 2.499,00.
MIDEA
ConnectLaser M7 Robot vacuum cleaner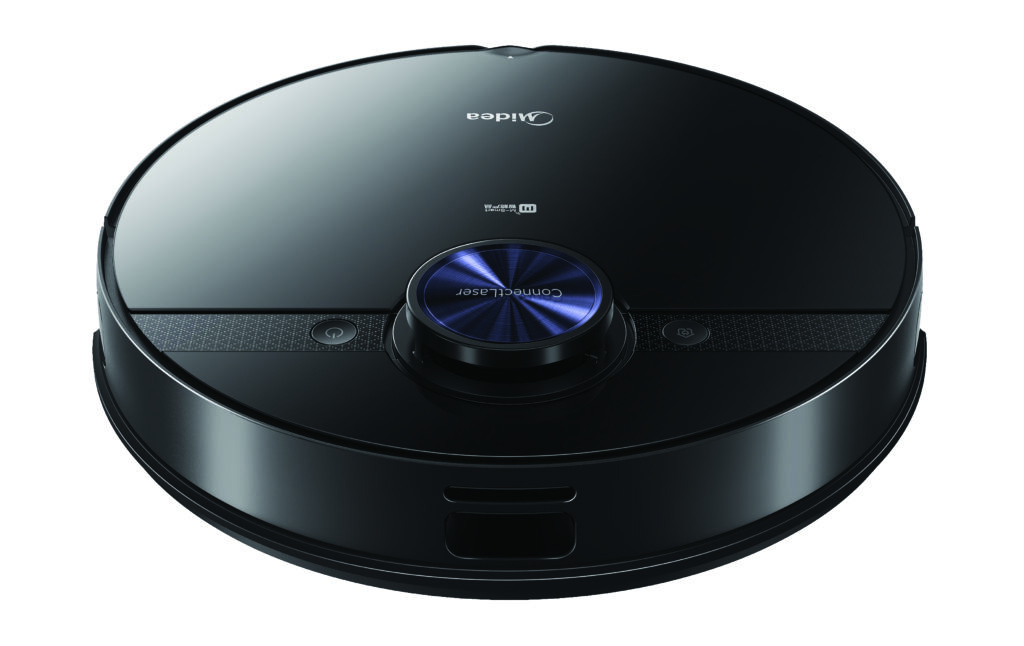 Allows you to program and control cleaning through a WiFi app. It has laser navigation technology and an electronic water-flow dispenser control for automatic   humidification of the cleaning cloth. Has rechargeable battery up to 160 minutes of use, Roller Brush System to clean pet hair, and Easy Climbing and Automatic Carpet Boost systems that help device to pass through obstacles until 20mm. It also adjusts the auto-suction power, according to the mat or carpet. The Limpa-Fácil (Easy-Clean) optimizes the collector cleaning. It is compatible with Alexa and Google.
Suggested price as of August 13, 2021: R$ 1.199,00.
MONDIAL
Fast Clean Advanced RB-04 dual-voltage robot vacuum cleaner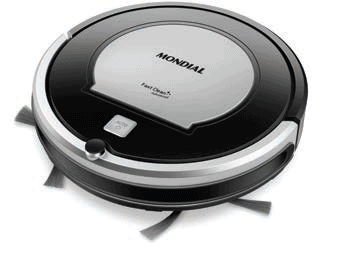 The device is 8.5 cm high, 40W of power and autonomous for 90 minutes. It returns to the recharging base when the battery is low. It has remote control to start and pause cleaning, buttons to direct and control the route and 3 pre-programmed functions. It comes with HEPA filter and MOP function, that mops while cleaning. The filter is permanent and washable, holds mites and bacteria. For further safety, it has anti-drop and obstacle recognition sensors, to identify un-leveled surfaces, avoiding drops or collision with walls and furniture.
Suggested price as of August 12, 2021: R$ 1.599,90.
MULTILASER
Hydra robot vacuum cleaner
The 3-1 Hydra robot vacuum cleaner sweeps, aspirates, and mops. It has autonomy and functions up to 1h30min and returns to the recharging base when the battery is low. It has anti-drop function and washable HEPA filter, with a double-filtering system – it filtrates 99.9% of impurities and allergy causing agents, like mites and virus. Its reservoir retains the mop humid without the need of wetting it. It is recommended to first, use the product to vaccum and sweep, and after the space is completely clean, to add the 110ml of water and use the mop to complete cleaning. 
Suggested price as of August 4, 2021: R$ 1.099,00.
OSTER
Oster Keep Clean robot vacuum cleaner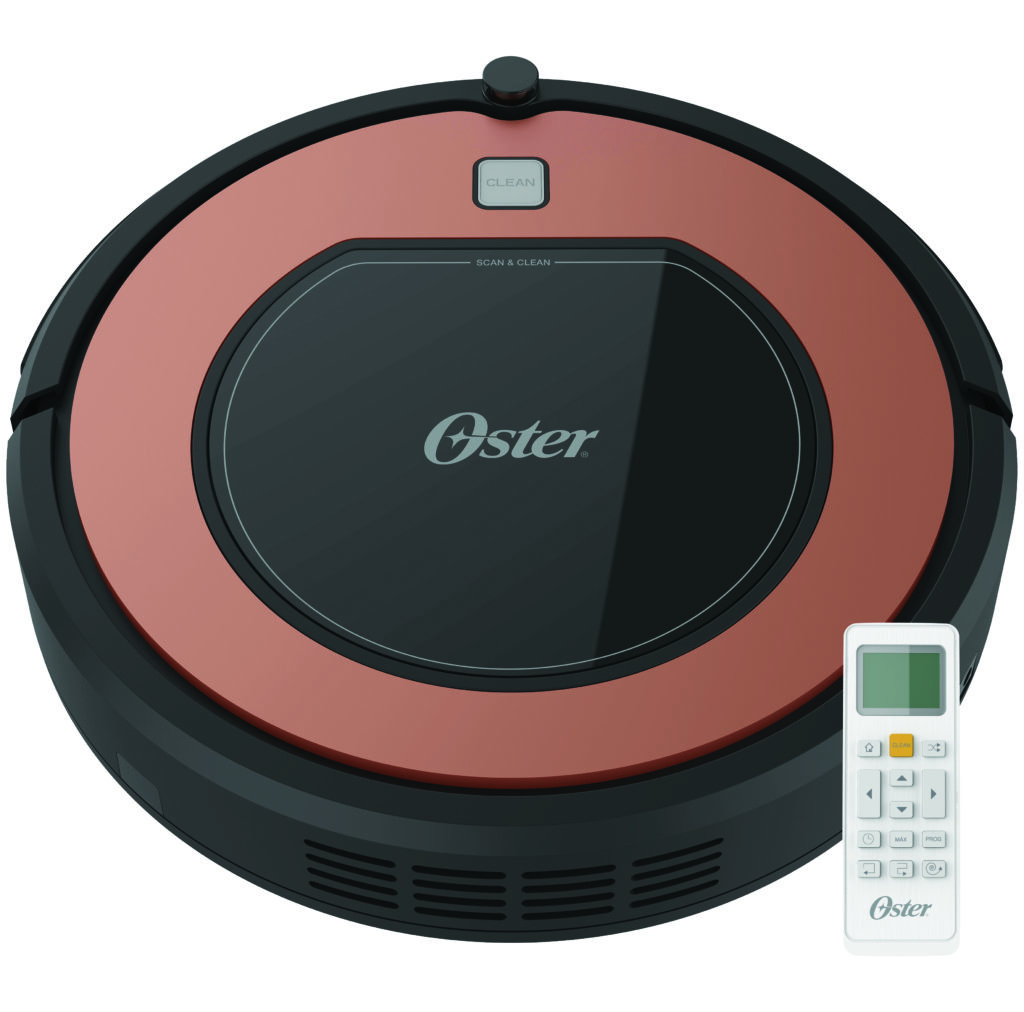 It has 4 functions and 3 pre-programmed cleaning modes, to better adapt to the home. It is possible to select the direct-line mode, zigzag or spiral, or the auto, punctual, corner, and complete settings. It has an autonomous 1 hour of operation and returns to recharge the battery at the base when necessary. It has 4 sensors anti-shock, and anti-drop that detect obstacles and changes the direction, so it works without harming furniture and walls and falling down the stairs. It has a 250ml water-reservoir and HEPA filter, that eliminates up to 99.9% of respiratory allergy agents.
Suggested price as of August 10, 2021: R$ 1.499,00.
SAMSUNG
POWERbot-E VR5000 robot vacuum cleaner
The first 2-1 robot vacuum cleaner of the brand, it aspires dust and mops, the mop can be washed and reused to remove the most difficult dirt spots. It can be controlled remotely through the SmartThings app that allows to program and schedule cleaning, check water level, and battery life. It also has diverse movement patterns and Smart Sensing system, which identifies surface changes and obstacles. The brushed expand to clean corners without impact to furniture, walls, or objects. When the battery level is low, it returns to the recharging base to recharge.
Suggested price as of August 13, 2021: R$ 3.299,00.
WAP
WCONNECT WAP Robot vacuum cleaner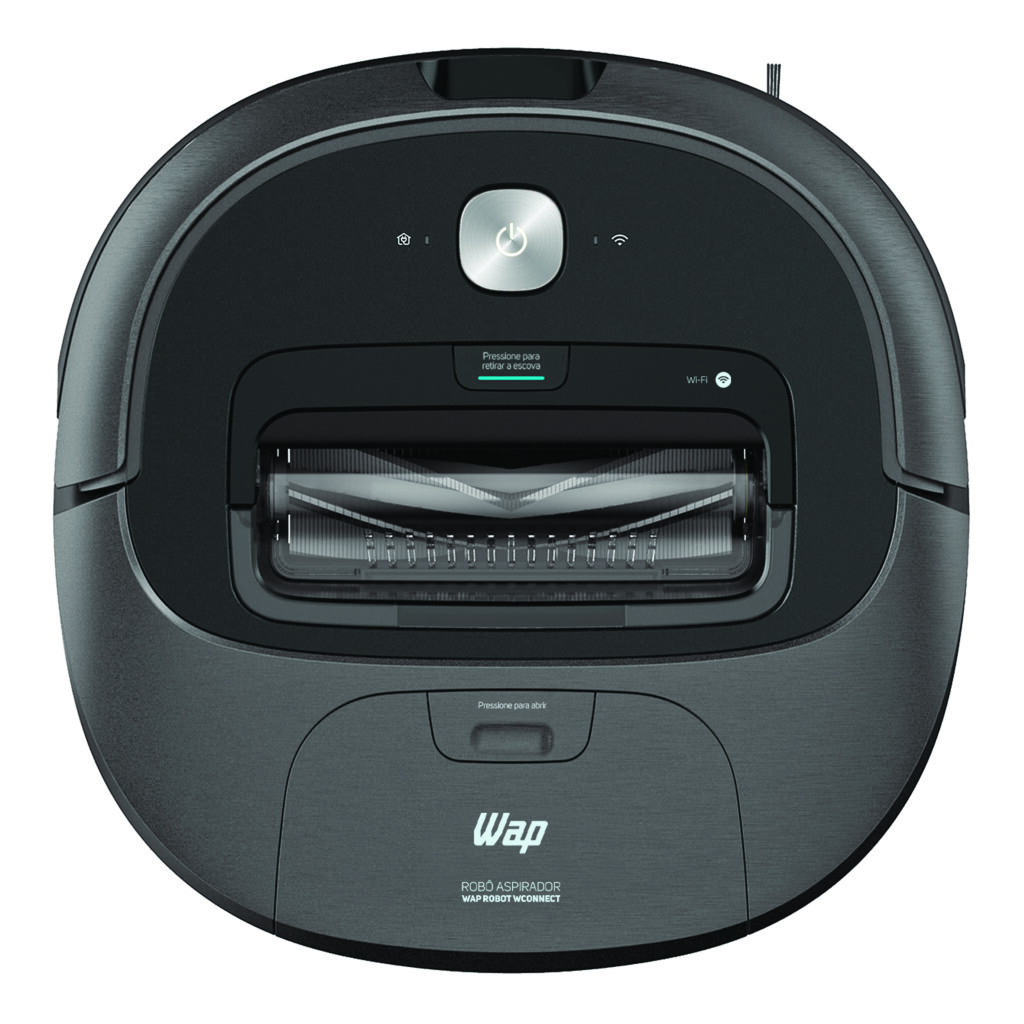 A smart vacuum cleaner that connects via WiFi, it is compatible with virtual assistants (Alexa, Google). Allows you voice-command from any place, via remote control or direct from the smartphone. The user selects the cleaning mode and times. The product sweeps, aspirates, and mops automatically. It has a UV, anti-shock, and anti-drop sensors. It comes with rechargeable battery with duration up to 120 minutes. The vacuum cleaner returns to the recharging base automatically when the battery charge is low.
Suggested price as of August 2, 2021: R$ 2.899,90.
XIAOMI
Mi Robot Vacuum Mop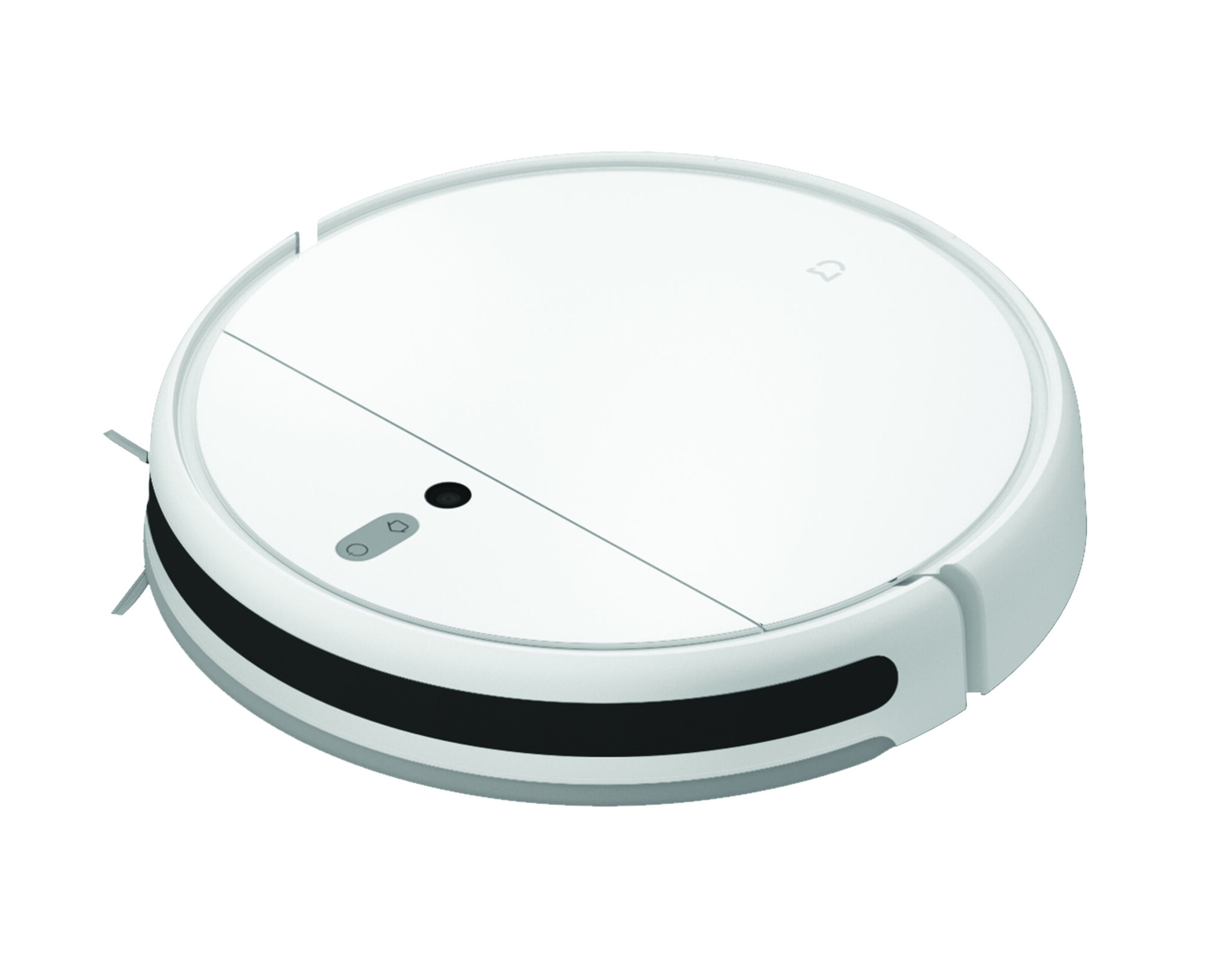 The product aspirates, sweeps and mops. It has a thin design, 8.2 cm high. It is controlled via the Mi Home app that allows one to block the access to areas that do not need cleaning. It has built-in speakers that communicate operating status and other information by voice during cleaning, four speed modes for power and suction adjustment, and detachable cloth on the water reservoir. With 15 sensors, it goes through 2 cm steps. When battery charge is under 20%, the robot returns to its base automatically to be charged to 80%. Afterwards, it resumes the cleaning from where it stopped.
Suggested price as of July 28, 2021: R$ 3.599,99.
Source: Eletrolar News #144
eletrolar.com