ABREE
The Complexity of Reverse Logistics in Brazil
Mara Ballam, executive manager at Brazilian Electro-electronics Recycling Association.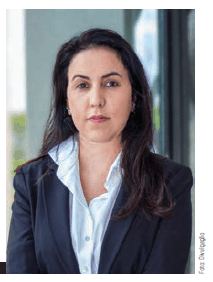 The reverse logistics system gained momentum with Federal Decree 10240/2020, approved last year. Now, 2021 will be the first of five years planned to put the actions into practice. The initial milestone will be the implementation in the South, Southeast and Center-West regions and in three Northeastern States: Bahia, Ceará and Pernambuco.
The challenges are to plan the needs of each municipality participating in the system, create plausible actions, put them into practice locally, and evolve and expand them to the state level. At the same time, to maintain satisfactory levels according to the law.
There are challenges in terms of tax standardization in the States in order to exempt them from taxes, since many products in transit from one State to another end up being double taxed. Today, this affects the Brazilian recycling system.
The main challenge – which is essential – is the participation and collaboration of the chain "entities", starting with the consumer, who needs to get into the habit of disposing of products correctly. ABREE represents the management of the reverse logistics system, operating in all lines of electronics and household appliances. Here, we see our associates engaged in creating a sustainable reverse logistics ecosystem in Brazil. This will be another big step towards a circular economy.
Source: Eletrolar News Magazine #143