TECHNOLOGY – Notebooks regain the market
The devices suffered from competition with smartphones, but the current scenario has shown that you cannot do everything in the palm of your hand.
Since the beginning of the quarantine, notebook sales have increased due to remote work, which, although it was already a trend, has become essential in the current scenario. "Many companies still use desktop or hybrid computers and had to adapt fast, migrating to notebooks, so that their employees could resume work from their homes. In addition, many of those who are working from home have chosen to buy a new notebook, seeing the opportunity to exchange an obsolete or low performing product," says Manuel Castro, business director at ASUS Brazil.
As a large part of the chains had their physical stores closed, sales occurred through on-line commerce and self-service. "Of the 62 networks we serve, 55 were not operational, but there was growth in April over the same month in 2019. People felt the need to update their computers. Today, in Brazil, the number of these devices exceeds 40 million with more than seven years of use," says Samuel Matsuyama Rodegheri, PC Consumer business director at Positivo Tecnologia, responsible for the distribution of Vaio products in Brazil.
Many companies have noticed that income has increased with the working from home regime. "People are looking for machines that perform properly for work, for on-line classes, video conferences and games," says Adriana Maria Pace, product manager at GigaPro. "We have been looking for creative solutions that meet the needs of an increasingly connected audience," says Cinthya Regina Ermoso Correia, product and procurement manager at Positivo Tecnologia. "O ensino a distância adotado pelas escolas nesse período também alavancou as vendas", diz Fernando Nogueira, gerente de produto notebooks da Multilaser.

Sales
Despite the high demand during this period, IDC estimates that the computer market should not grow in 2020 due to Covid-19, informs Samuel. "However, if current sales remain at the evidenced level, and people keep updating their computers, we will have a wide space for increased sales throughout the year. We also understand that there will be a greater migration of notebook sales to the on-line channel."
In recent times, smartphones became the main electronic device of Brazilian society and started to perform functions to replace notebooks. However, with the epidemic, this did not prove to be feasible. "For everyday hard work and studying, it is much more comfortable to have a larger screen, a physical keyboard and processing power for multitasking. The trend is that notebooks will have greater use. We seek to expand our share in this market over the next three years," says Manuel.
What we see today is a demand for more powerful products. "Those with video cards, more memory, with screens that do not tire the eyes and with SSD, which makes the machine at least six times faster than with normal HD, that is, with more resources and more comfortable for the day by day," says Adriana. "We will keep investing in the market, both in notebooks and in desktops," says Cinthya. "We will have a change in the behavior of companies after this period, many will adopt the home office system. It is an opportunity for the sector", believes Fernando". The following are the releases in notebooks.
ASUS BRASIL
Last April, it launched the ZenBook 14 UX434, says the company's business director. "It is the world's first and most compact 14" notebook, weighing 1.26 kg and 16.9 mm thick. With the exclusive technology of the new ScreenPad™ 2.0 and a virtually edgeless Nano Edge screen, the product combines creativity, style and innovation," says ASUS' business director. The secondary screen, ScreenPad™ 2.0, has an exclusive proprietary technology, which allows the user to use the additional interactive and touch-sensitive screen to increase productivity.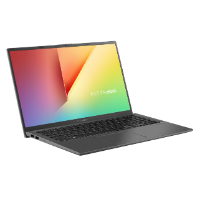 VivoBook is another important line of the company. The ASUS VivoBook 15 is a portable notebook with a 5.7 mm four-sided NanoEdge screen with an 88% screen/body ratio for extremely immersive visuals. The new ErgoLift hinge design tilts the keyboard for more comfortable typing, with better ventilation. It is equipped with Intel®Core™ i5 or Core™ i7 processor options and NVIDIA® graphics
GIGAPRO
Uninter Informática's brand works with notebooks of the Gigabyte line, Aero model, and Aorus, the latter more focused on the gamer market. "Our entire product line includes ninth generation Intel processors and, as soon as available in Brazil, we will have a tenth generation as well, and SSDs instead of HDs," explains product manager Adriana Maria Pace.
Aero notebooks are very performance-oriented and aimed at those who need speed, high definition, and comfort, as is the case of those who develop projects. Aorus notebooks, in turn, in addition to be All Intel Inside, have a different design and are the thinnest and lightest extreme gamers in the world, guarantees the company.
MULTILASER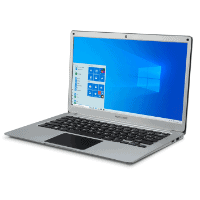 It has models for varied needs. Legacy Air PC222 is more efficient than the entry notes, and its majority use is on the internet /cloud. It is useful for distance classes and to work with light documents. It has a Full HD screen, 14 mm thick and metallic finish. "The product is very attractive for everyday activities", says the notebook product manager at Multilaser.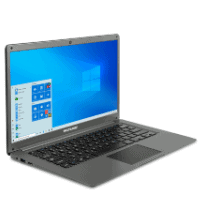 One more product, Legacy PC130 is indicated for interactive classes, light learning tools, files with educational content and internet/cloud. Another is the 2 in 1 M11W Prime PC 301, with an 11.6" touch screen, which can be used in tablet mode. It has an Intel Pentium-Quad Core processor. It serves for distance classes and home office.
POSITIVO TECNOLOGIA
It expands its line of Motion notebooks with the launch of the first model resulting from a partnership with Deezer, an audio streaming service with more than 16 million monthly active users. "The Positivo Motion C is a great alternative for day-to-day activities, and, with this partnership, we bring a quick option, a new key for the user to access music," says the product and procurement manager at Positivo Tecnologia.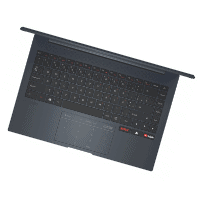 Compact, it weighs 1.4 kg, it is 1.79 cm thick, an ergonomic keyboard with thin edges, wide shortcut keys for YouTube and Netflix, 14" widescreen HD LED LCD screen, Intel® processor and Windows 10 or Linux operating system. It comes with a 5.7" numeric DualPad and a 35.5 Wh battery, with up to six hours of operation. Another notebook, the Motion Q, has the greatest advantage of convenience due to its quick access keys and numeric touchpad.
VAIO
Its highlights are worldwide launches made in April this year, in partnership with Vaio of Japan. "There are two families, Vaio FE14 and Vaio FE15, which bring top-of-the-line products to the market," says the PC Consumer business director of Positivo Tecnologia, responsible for the distribution of Vaio products in Brazil.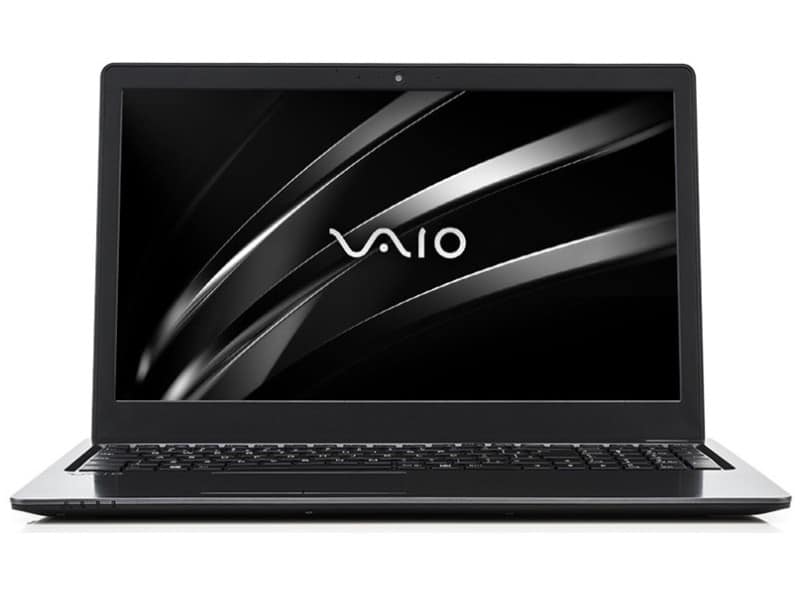 The devices are provided with tenth generation Intel Core i5 and i7 processors, disk access via ultra-fast SSD with NVME technology, four times faster, water resistant keyboard in FE14, and battery with seven hours of operation.
Source: Eletrolar News Magazine ed. 136 – By Leda Cavalcanti